Well I broke it good. Please see last post.
So I'm gonna throw this out there.
I'm going up with a bunch of 4x4 club guys I know.
Usually meet at the Shell on Hwy 6 about 8:30am.
Head for the trails about 9.
Gonna be everything from stockish XJ's. To flexy rock rigs that show up on trailers.
Proly all stay together and just have those of us in the group that can't climb shear rock cliffs bypass the nasty stuff.
Even the guys in this group with the hardcore rigs enjoy hitting the easy trails, so all rigs can have fun.
And they enjoyed seeing the Roo do it's thing last time, so I figure why not have a little bit bigger Subaru showing.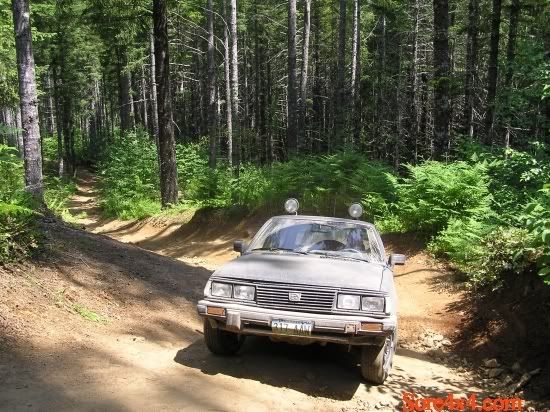 Who knows maybe there will be more trail welding with two car batteries and a couple sets of jumper cables again.
(A guy broke his suspension linkage mounting off last time and wanted to continue wheeling)
If all goes as planned I'll be there.
All the snow is gone on the trails.
And the rocks and stumps are sticking out nicely.
Should be good times.