So here it is. Our first Lift kit. Fabricated all our own stuff. Here's what we started with 90 Legacy, 5spd, stock.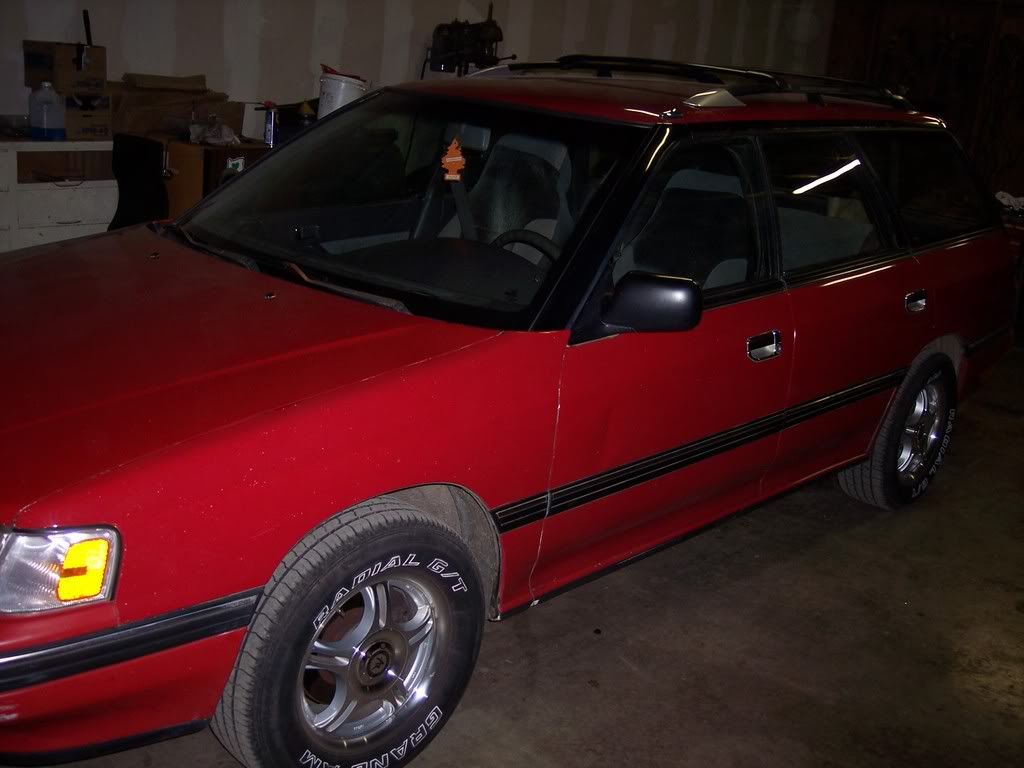 This lift is a combination of suspension, using outback struts, and outback rear trailing arm mounts, and a body lift of 3 inches using blocks on top of the strut mounts and between the crossmembers and control arm mounts.
These are a few pics of our rear strut top hanging for painting.
rear strut block mounted to the strut.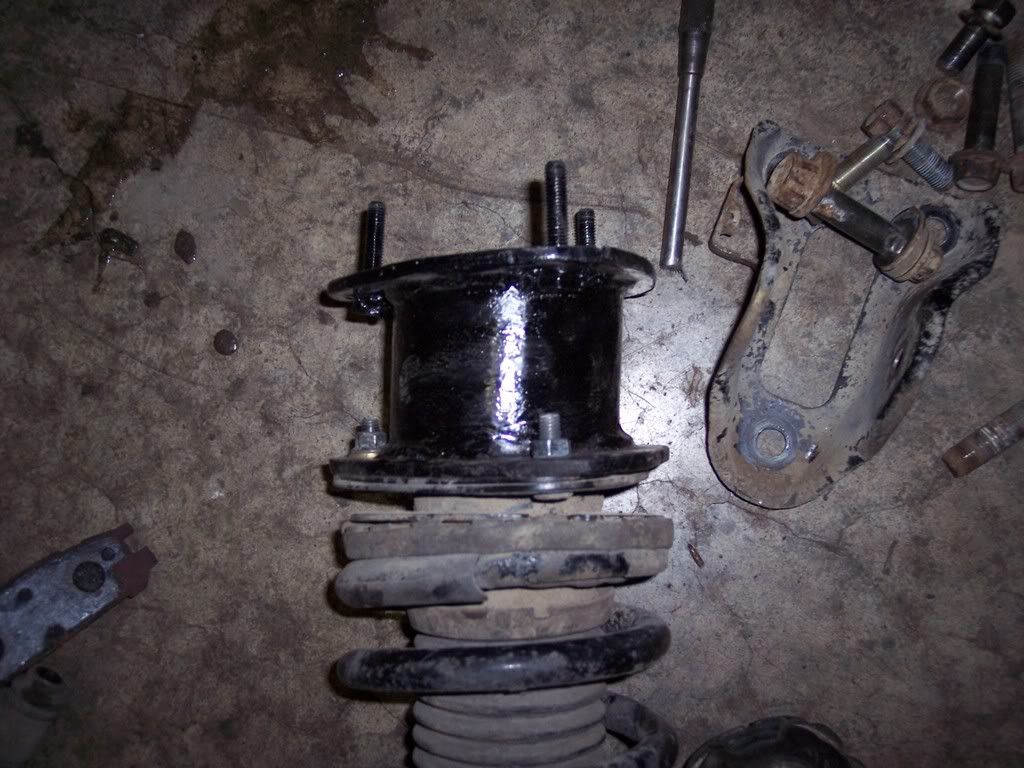 and the control arm and crossmember blocks still bolted to our *jig*, a chopped and flipped over legacy unibody section.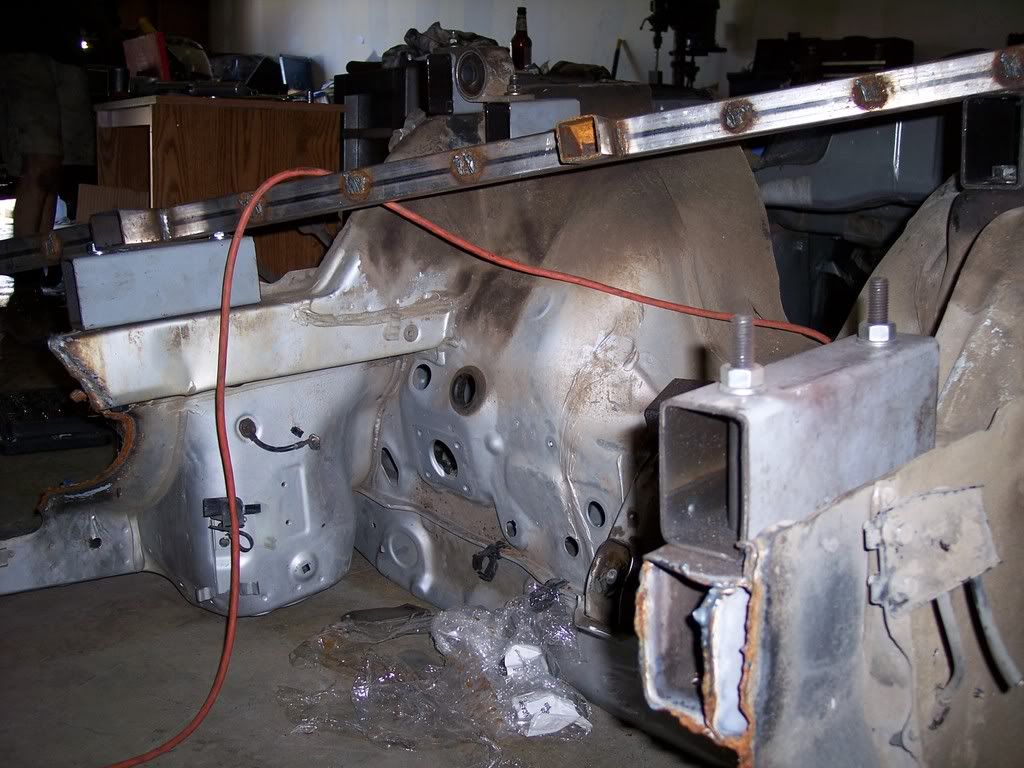 Dropping the rear crossmember
Adding the blocks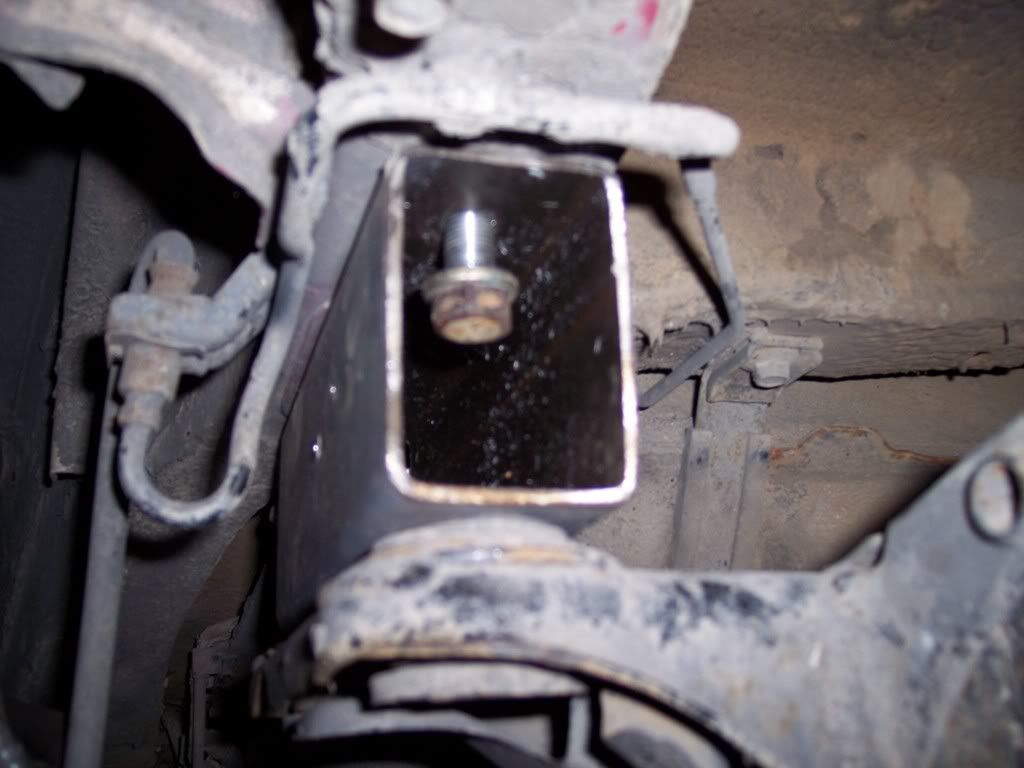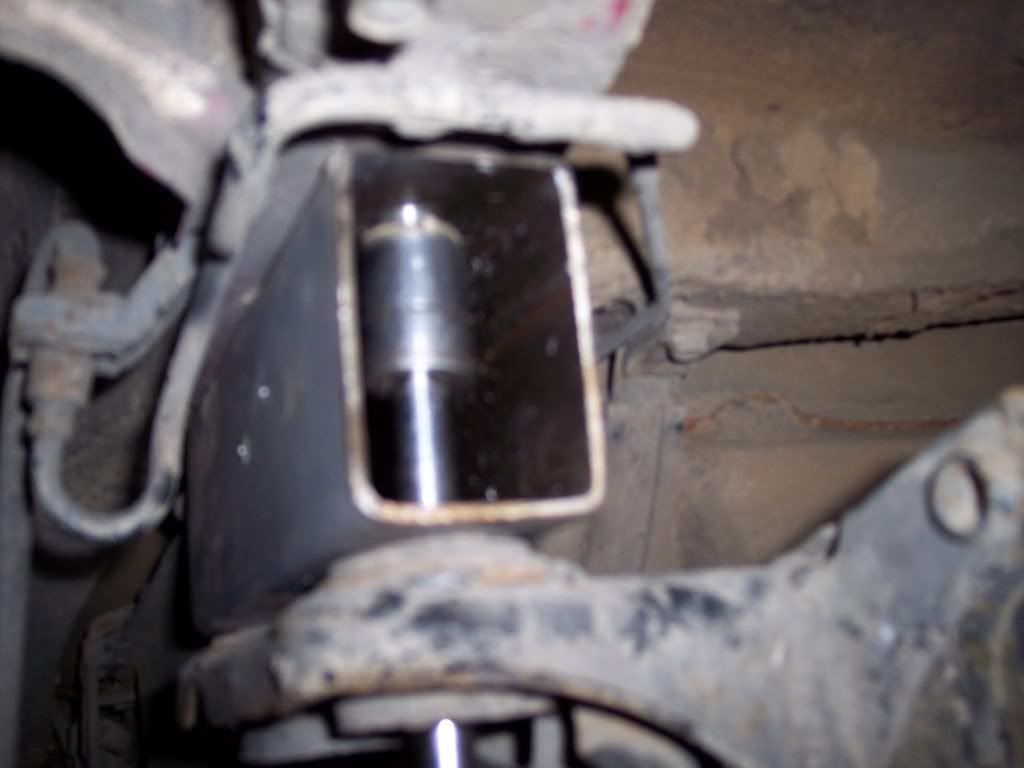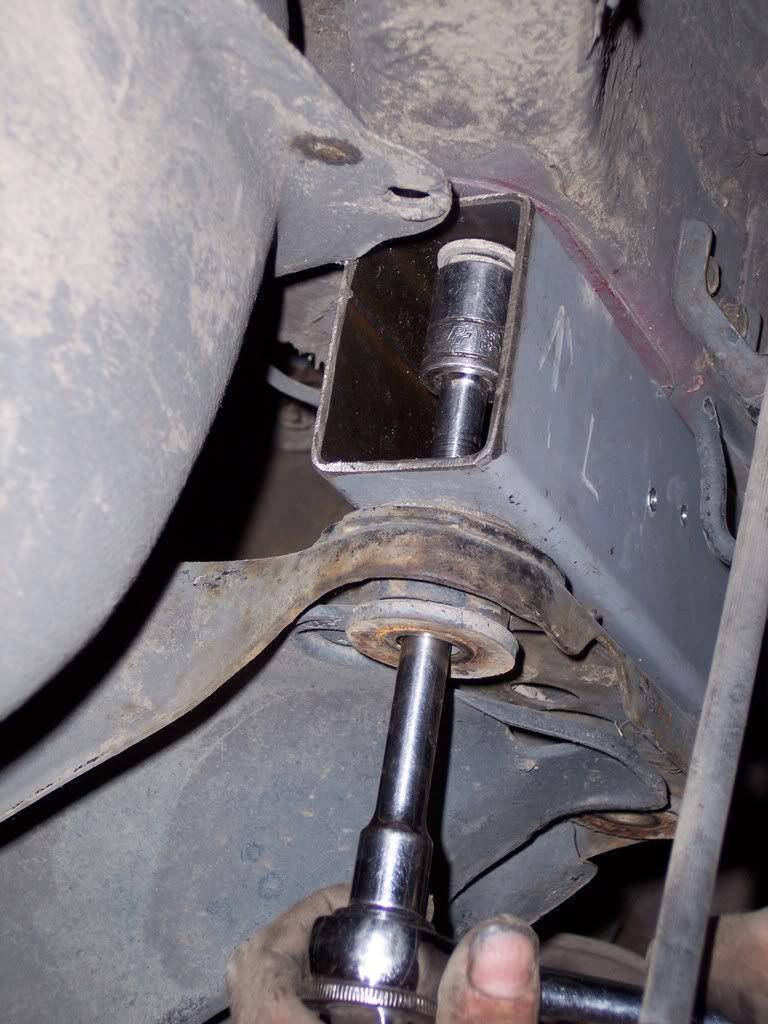 And relocating the brake line bracket on to our block for flex.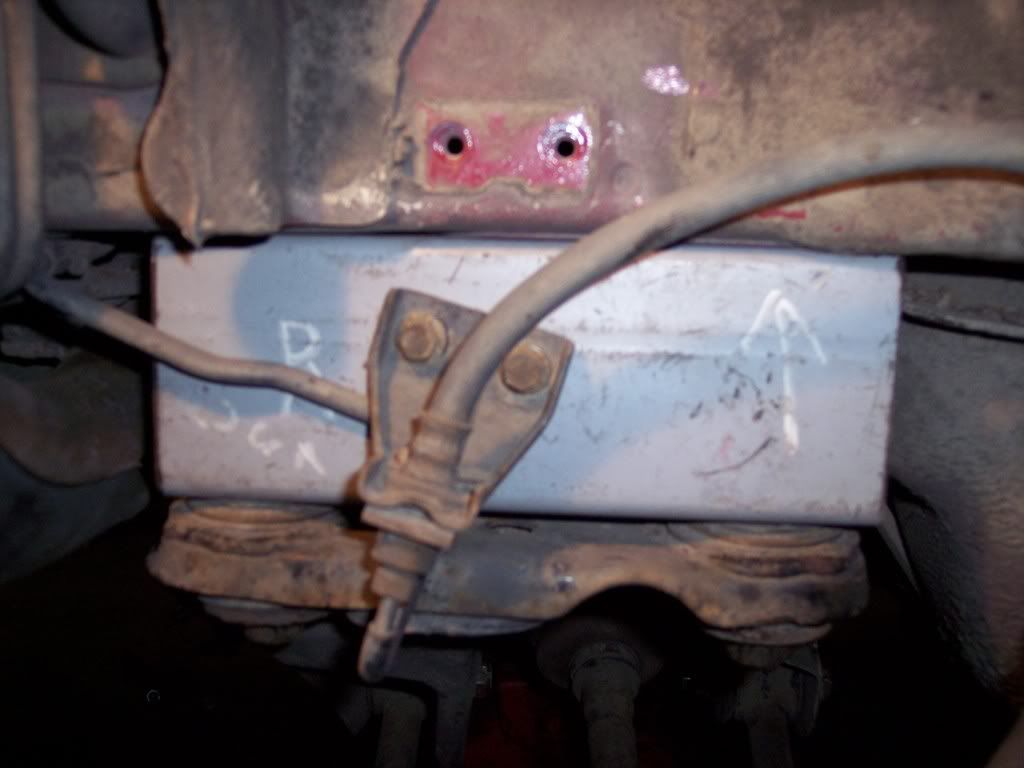 Installing the taller outback trailing arm mounts.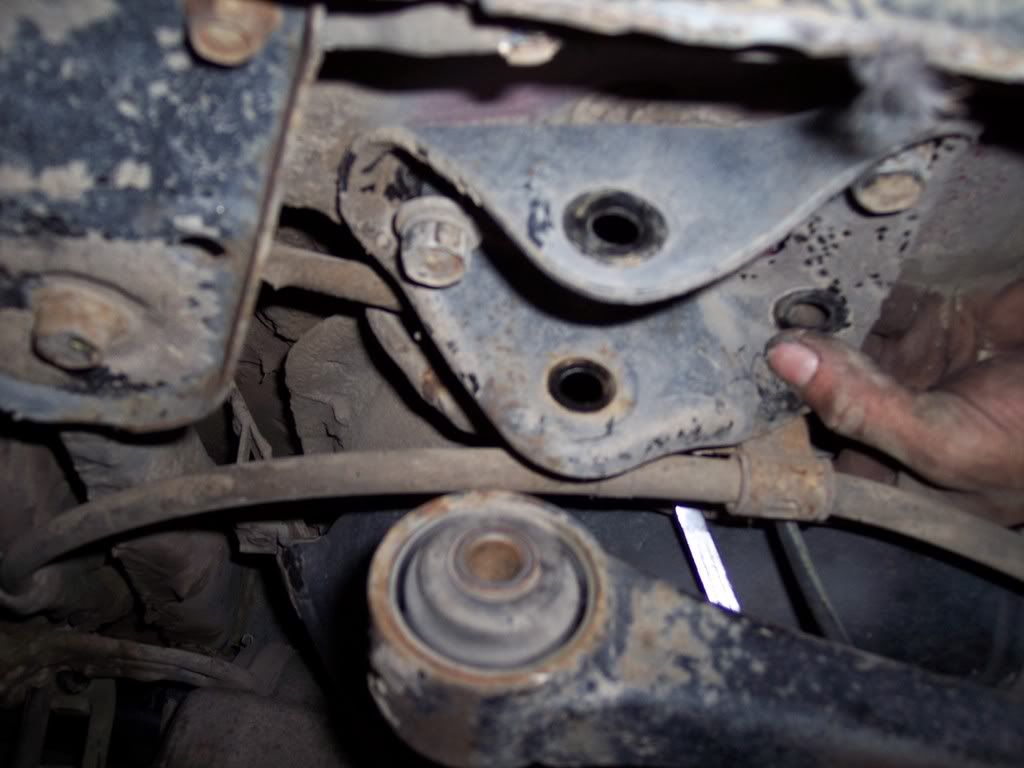 Removing the front crossmember bolts is easy from below, but don't forget this screw holding the bolt/plate assembly.
And here is the results (and me in the blue shirt)
Still working out a steering linkage, we used on for an outback first, but it isn't quite right. Not sure if we can adjust the positioning or if we might need to lengthen it. If we do, it will only be 1/2 in or less. I was surprised the outback shaft was sooooo clkose to being the right length, i was expecting to have to extend it more.
Also the trans rear crossmember is still hitting against the shift stay rod. And the driveline angle is a hair off what I'd like. Shimming of either the trans mount or the carrier bearing will be in order.
And lastly, the rear wheels are to far forward in the well. I made a lengthened trailing arm to alleviate (only finished one) but now am thinking fabricating a new mounting bracket that would pout the pivot point for the arm further back. Not sure which one I'll end up doing.
More details as things progress
What do ya'll think????