well i've had it for 2 weekend's now... i just hadn't taken any pictures and posted them yet. it was a straight trade for the suzuki samurai, which i knew of at least $1500 to $2500 worth of work that was needed to be done if it was going to stay as a daily driver. The guy wanted a wheeler and i wanted a truck with space for camping gear, bikes and the ability to tow. The truck is a 1991 Chevy S10 extended cab with a factory 4.3L V6 and manual transmission. which has atow rating of around 5500lbs. It does presently have a clutch problem that is a work in progress. We fixed the hydraulic problem with the clutch. It had a jerry rigged hydraulic line that included a non-hydraulic fitting, which sucked air and did not allow the system to build pressure. Now we have to deal with the mechanical portion of the clutch problem. you press in the clutch and the clutch doesn't disengage... So we are pulling the tranny to replace the clutch with a HD Clutch for towing and remachine the flywheel. According to the guys at olympic 4x4 when people have their flywheel resurfaced on s10's it's common that it gets machined wrong by adding a step. which makes the clutch not disengage when the clutch is applied... it also just started leaking some anti-freeze at the mount for the water pump, hopefully just a waterpump replacement... in progress and hopefully will be up and going at the end of the month.
i finally decided if i was going to be needing to put money into something i needed to do it to something more practical to my lifestyle.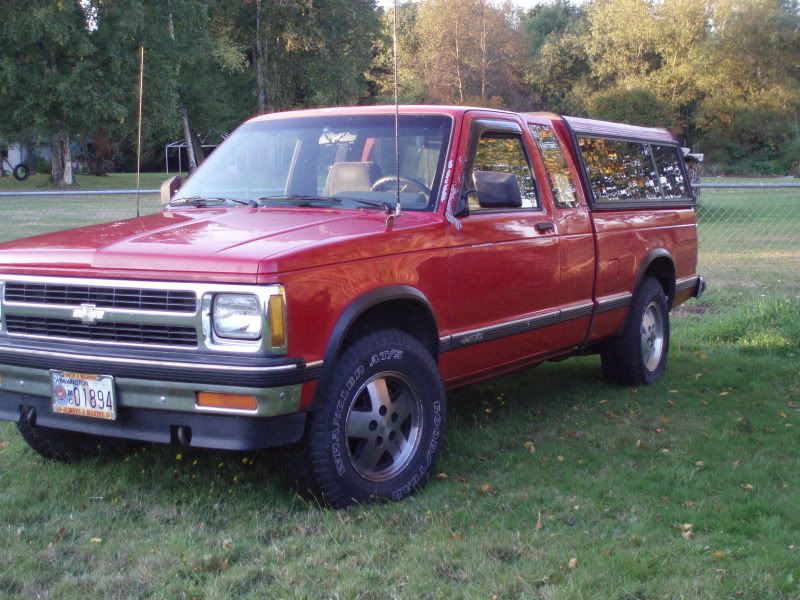 Edited by Rooinater, 30 September 2008 - 03:22 PM.