As you may have noticed, I am somewhat a Noob to Soobs. Regardless, I live with two VERY experienced Subaru owners. I inherited this car from my mother, an 89 GL Wagon with some pretty serious cancer. Mom named her Brunhilda.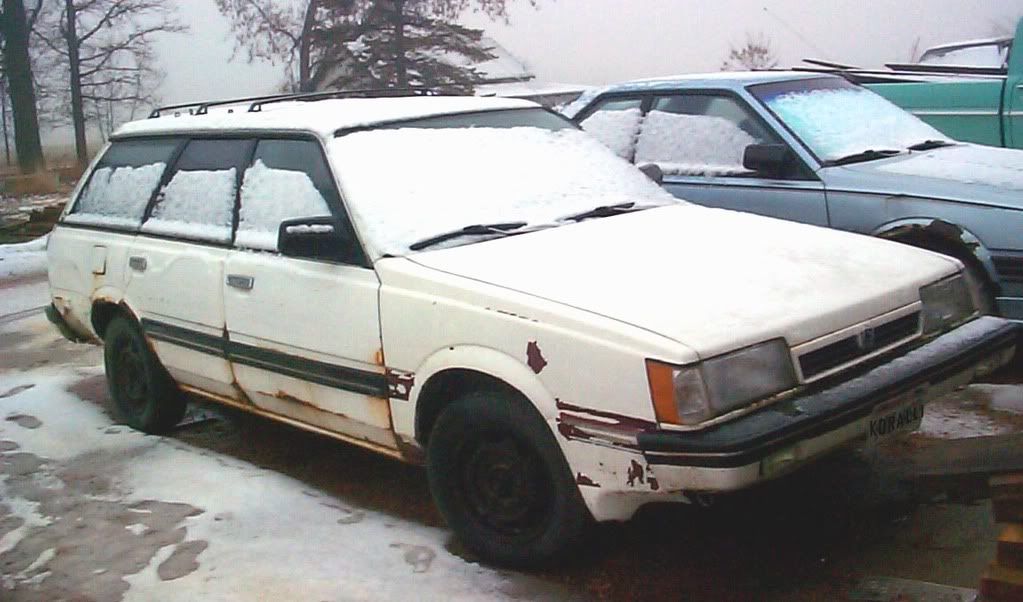 Her interior:
http://img.photobuck...i/hildieint.jpg
The next project for me... Because I am sure I will have to do most of the work (with guidance of course) since it is going to be my car, (and I don't really mind either) is my FrankenSoob. We have 3 Legacy Sedans. two 1990's and one '91. The going verdict is to Make one car from three out of the 91. The '91 was originally bought as a parts car for Madkow007's Legacy. It ran and drove from Illinois to Wisconsin. Mom and Madkow007 has since been borrowing parts for their Legacy's, (mom's is a wagon).

STATS: 1991 Subaru Legacy LS, 2WD AT, Not running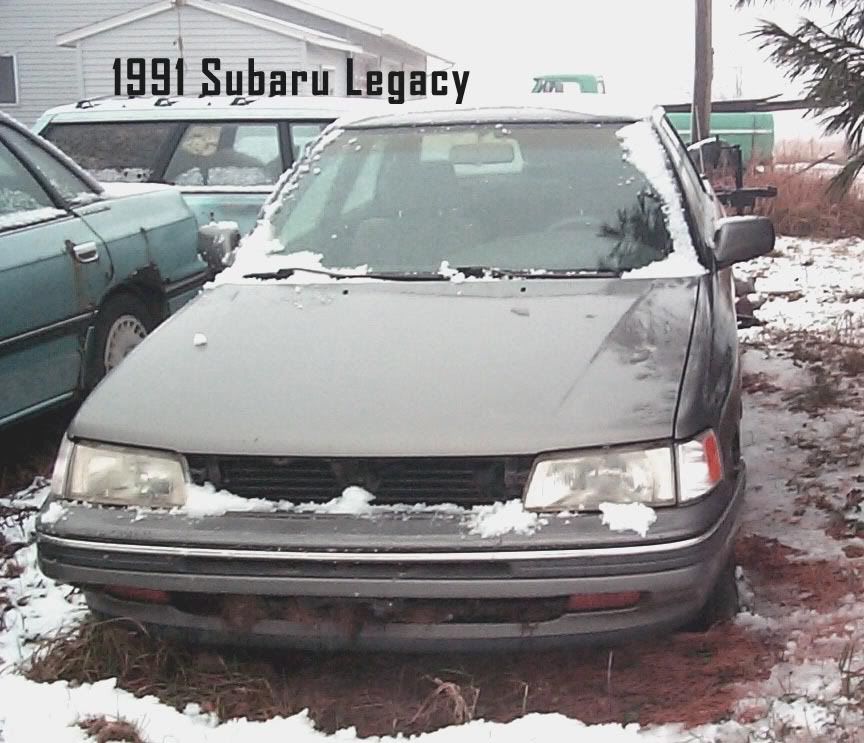 http://img.photobuck...kurai/91int.jpg
So far all it needs is:
-put the interior back together
-Fuel rails/ Injectors (as seen in Madkow's earlier post)
-Rt front A-arm (Axle)
-Shocks
-Struts
-Possible rear brakes need work then of course the standard oil, belts etc. I can then do some cosmetic work once summer rolls around.

LEGACY A STATS:1990 Legacy, AT, AWD, Running, driving, Shifting hesitation above 35 MPH* (Contains Front Clip parts from Leg.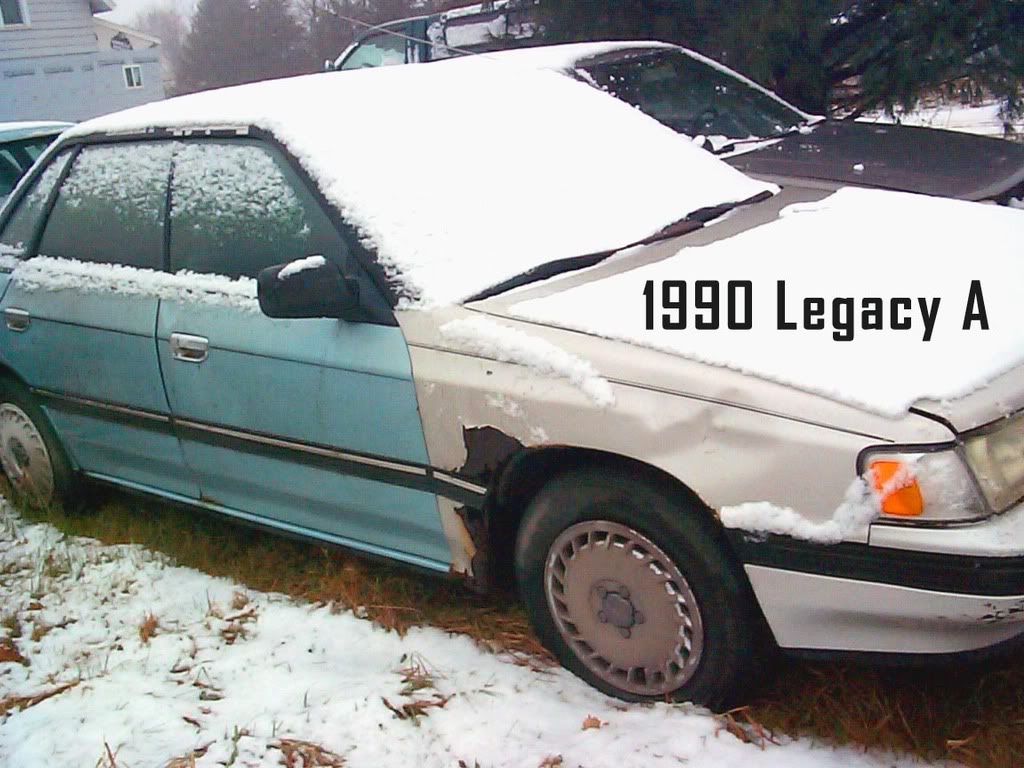 http://img.photobuck...urai/90int1.jpg
*Owner siad that an 'o' ring is missing from transmission, will NOT accelerate above 35, tranny slips

LEGACY B STATS: 1990* Legacy L, 5spd M, AWD, Parts Car ONLY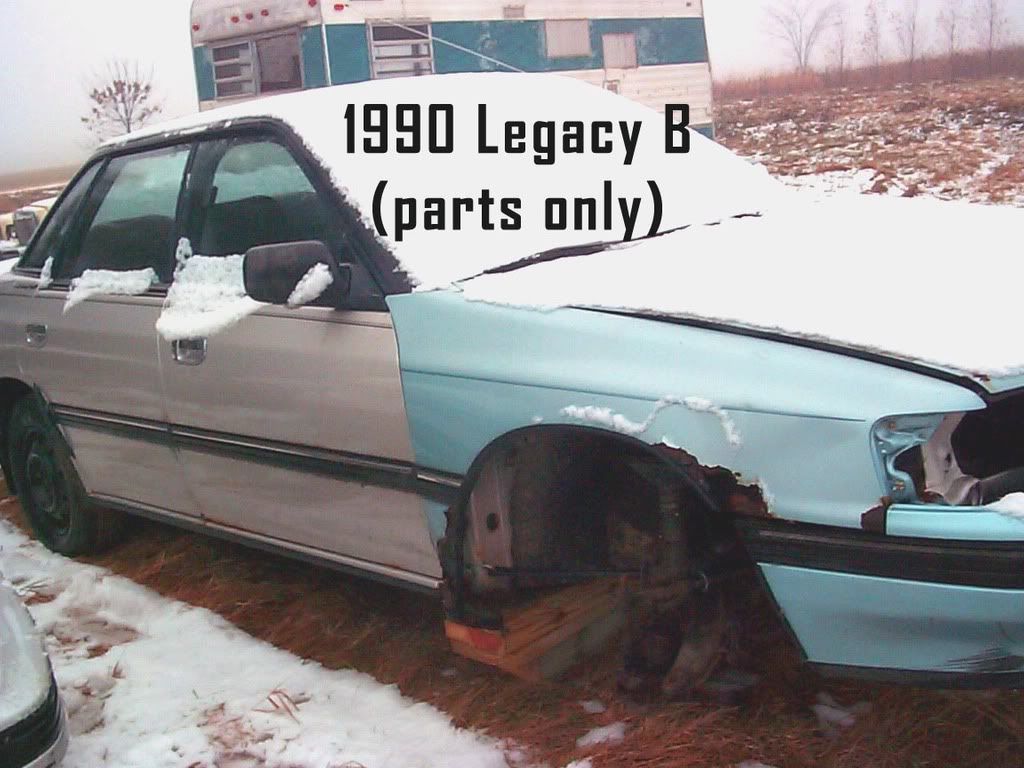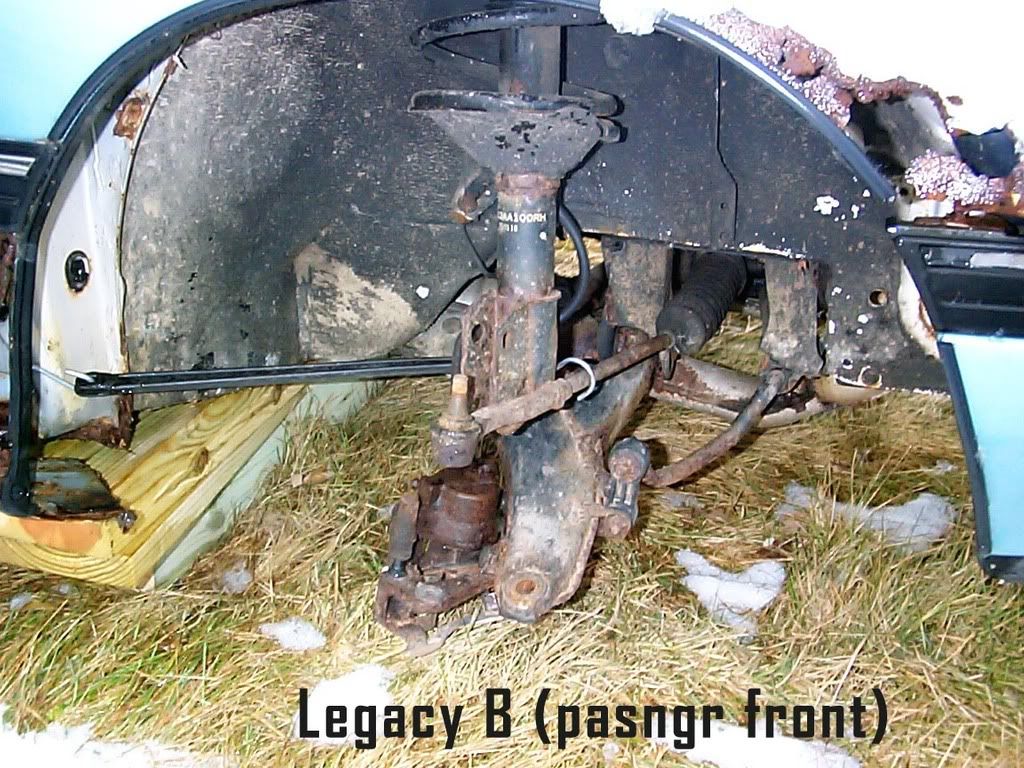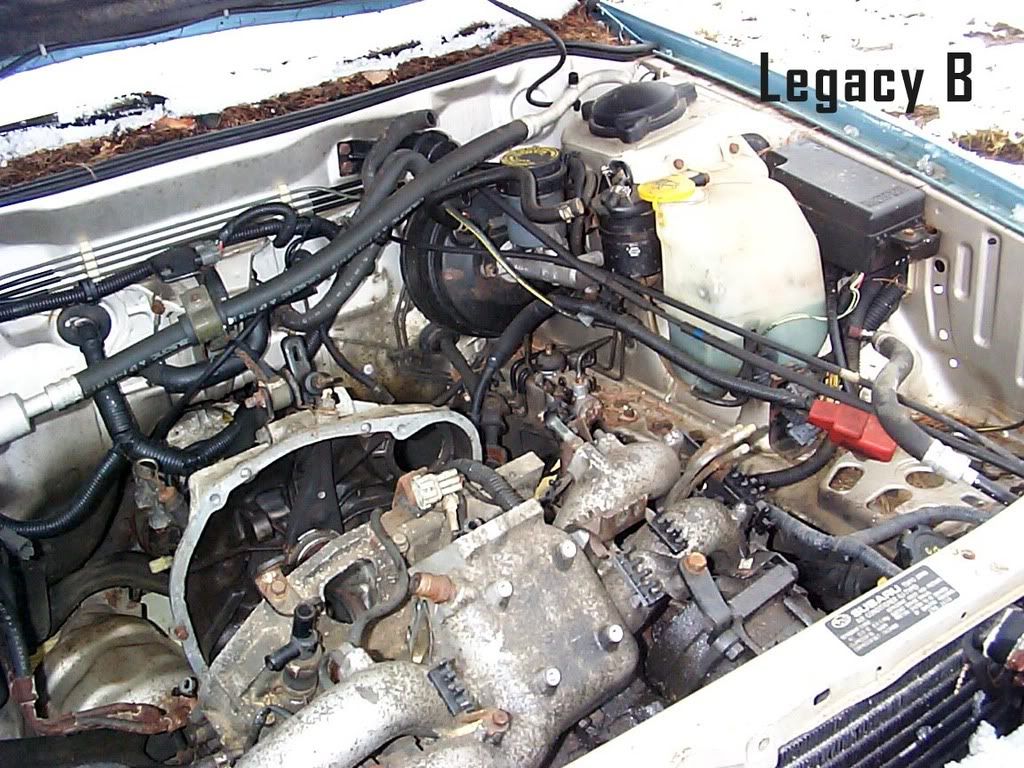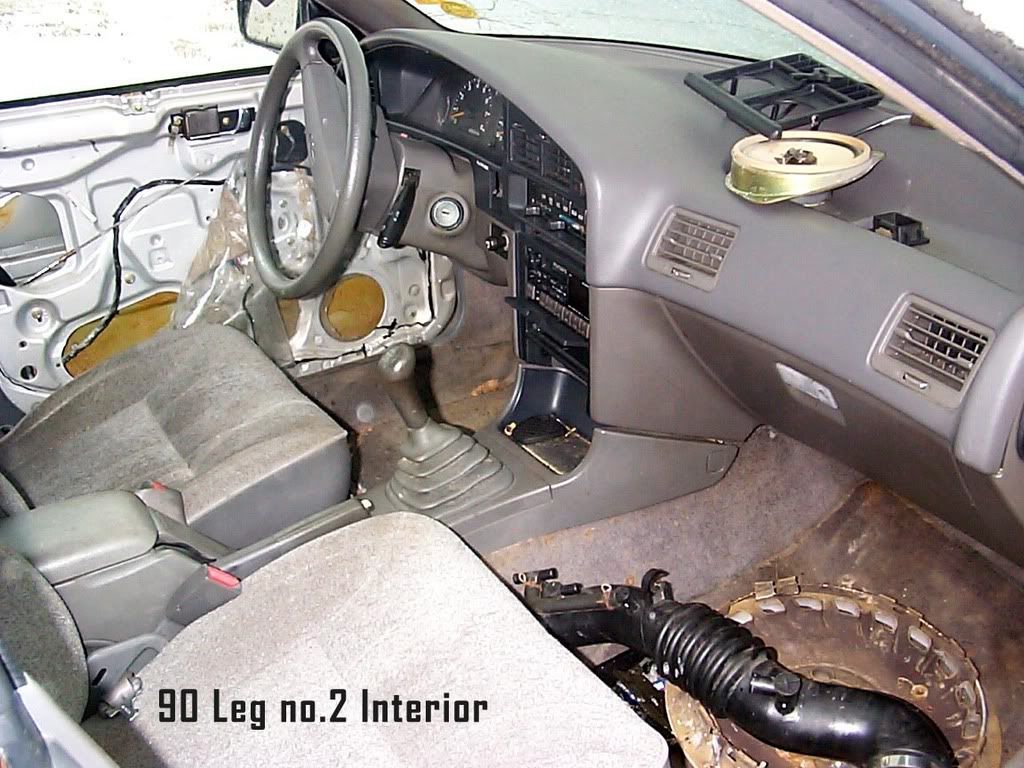 *Owner claimed 1990, Tag on body says MFG 89. There was no paper for this one.

I prefer a manual transmission. Is it possible to take the Manual from Legacy B and swap it into the 91 2WD AT? (If it is in good working order that is.) Although I can deal with an AT. Is it Possible to just make the AT into AWD from 2WD? what would I have to do? Any thoughts and tips will be welcome!

Thanks, Koralli
Edited by SoobieKoralli, 12 November 2008 - 03:14 PM.
things i missed, improperly entered links