Things could have gone a little better for us but It was still fun.....
Scott Broke his Rear diff....... and lost his Trans. Rick (Silver Wagon) Broke a rear axle in the middle of the trail, and My clutch started going out near the end. We all got a Bit of work to do for the next run:D
Chad and Mike make it out with very little trouble or none.
Here are some of the pics from Today.......
This is how things started for us.
Scott broke something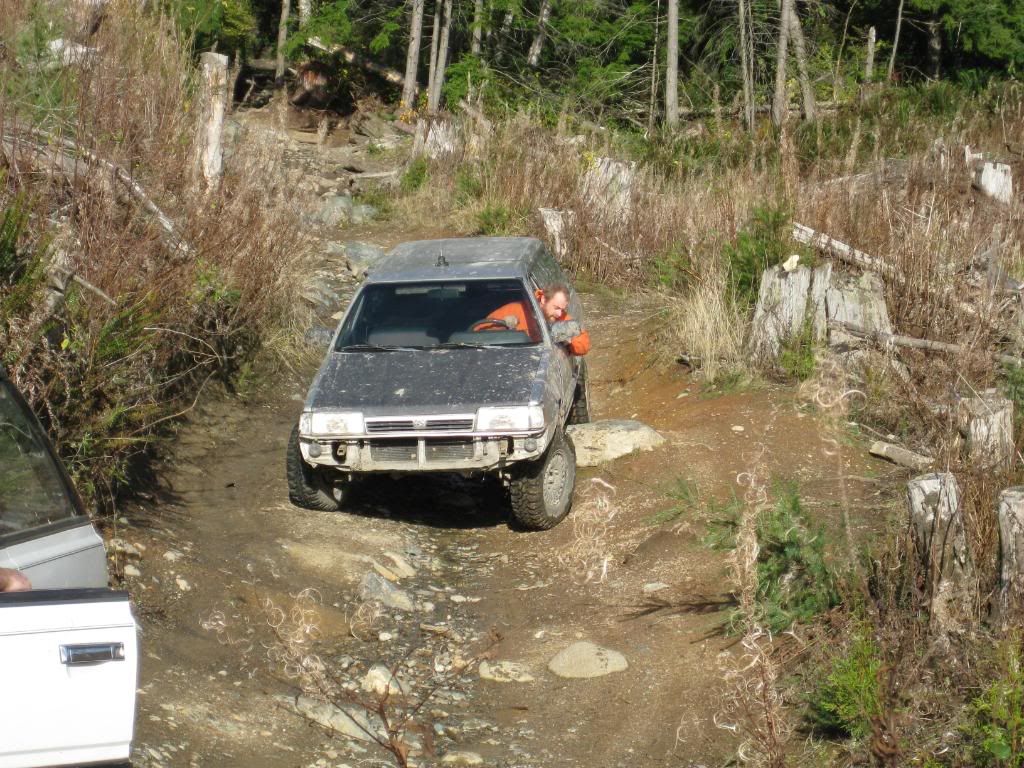 All the pics can be see here on my Photobucket account
http://s289.photobuc...l216/jpjumbo87/
Jeff