G'day,
Since I am starting this thread for EJ gearboxes only... The reason why I want to do that is that I want lower creeping gearing for hilly section off road and be able to pull out a boat from the ramp nicely..
My task is to upgrade this useless 1.19:1 low range in 5speed EJ gearboxes that are found behind EJ22 Liberty, also known as Liberty Dual Range boxes. I am planning to take out 1.59:1 ratio gearset from L Series (EA82) gearboxes and fit it in Liberty's EJ box - It'll be interesting! (Free to comment in here!)
What you need is: Good mechanical knowledge (that you would be able to remember reverse order), 2 gearboxes - donor EA Dual Range from L series and EJ Dual Range box to work on.
Tools Required:
- 10mm ring spanner
- 12mm ring spanner/socket
- 14mm ring spanner/socket
- Circlip pliers fairly big/strong ones (inner and outer)
- Pointy Nose Pliers (to remove pins)
- 6mm nail punch/pin pusher
- Soft Hammer (NOT HARD hammer!!)
NB:
Gen. 1 Liberty has 3.9:1 ratio Dual Range. (1989-1994)
Gen. 2 Liberty has 3.7:1 ratio Dual Range. (1994-1998) (don't know about Gen3 etc)
Here is pictures below -
Gearbox Side: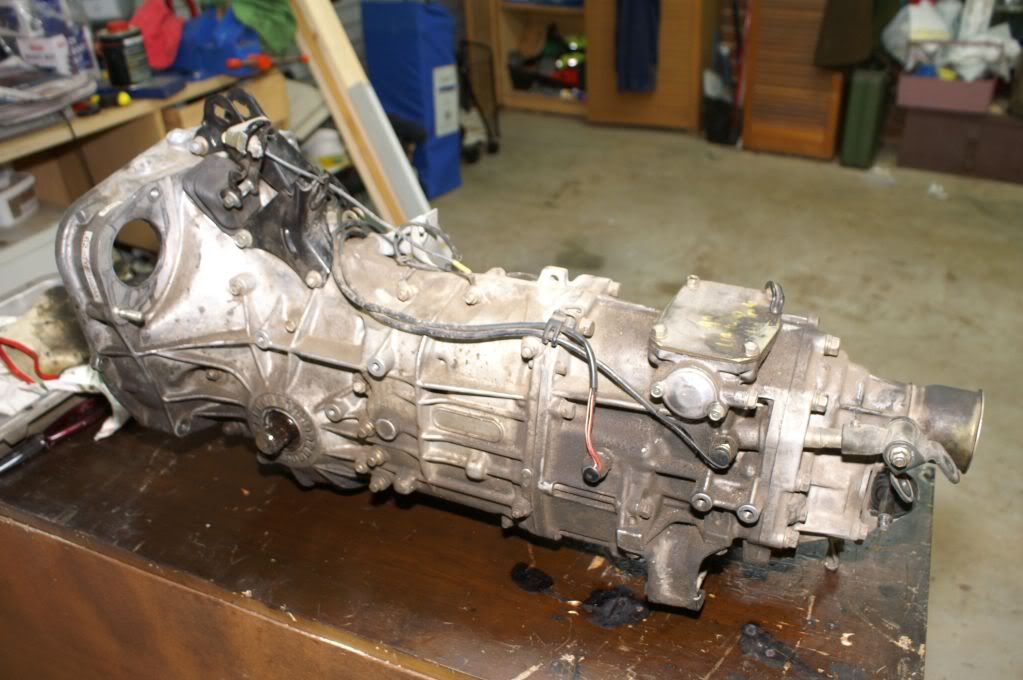 Gearbox Front: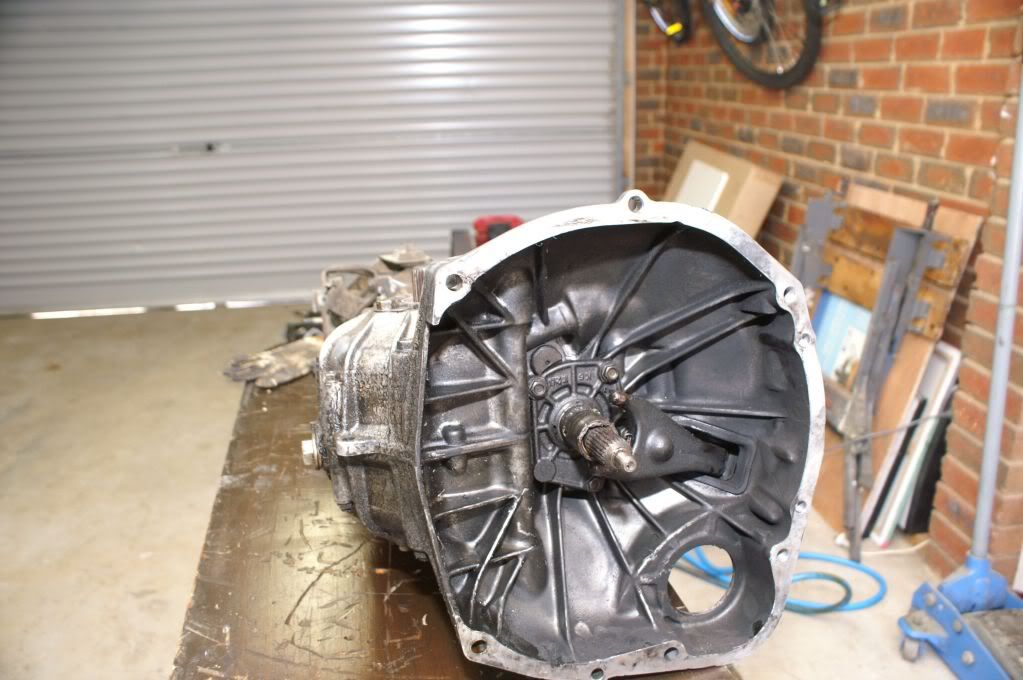 Centre Diff (bottom):
Transfer Case removed - notice 5th Gearset:
After cracking the box up... one side and other side... Notice Dual Range section above the diff..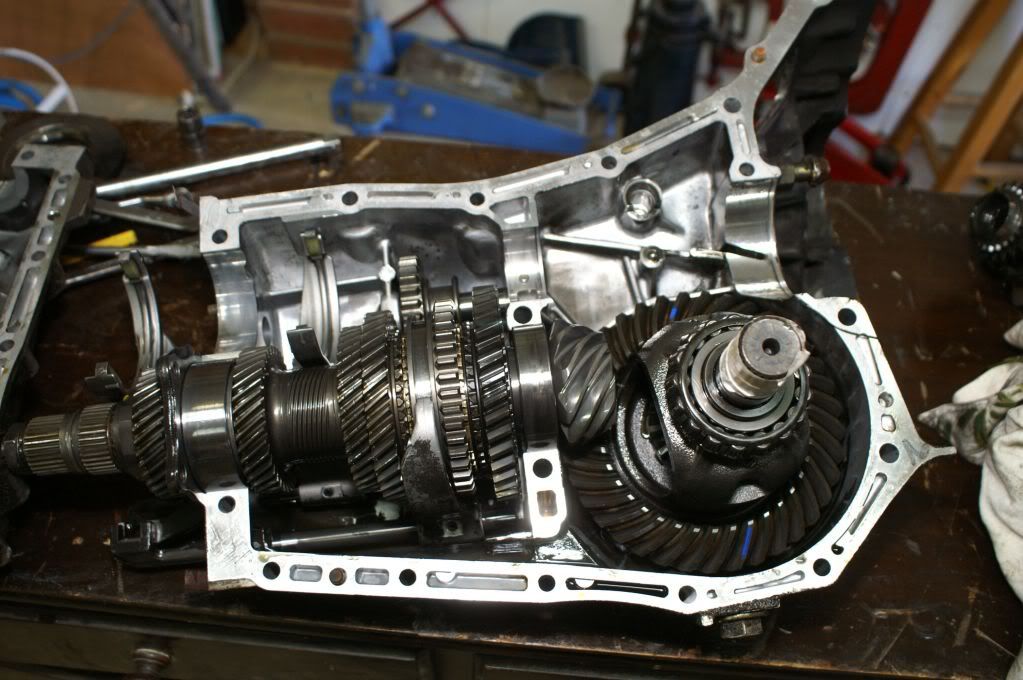 Main Shafts -
Top one is L series Shaft
Bottom one is EJ AWD Shaft - pretty much identical except first cog differences (that is 1.59 & 1.19 gear set)...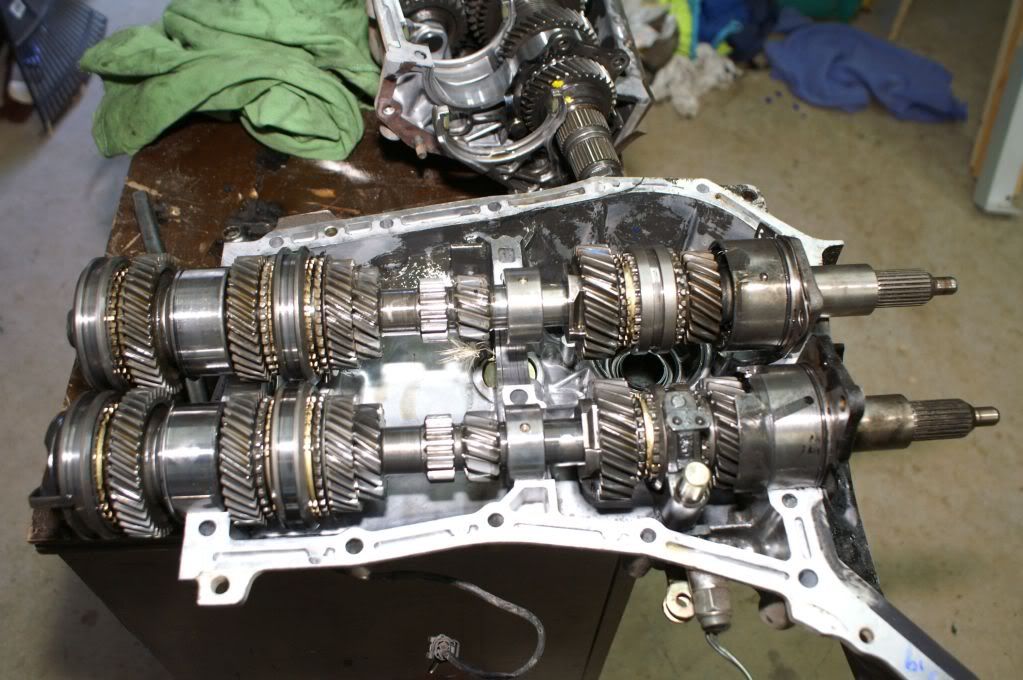 The Input shaft holder are both different between EA and EJ boxes, the EA one is smaller than EJ one, same goes with the bearing behind the input shaft, So I will use EJ Input on L series shaft with new bearing.
Left side is Liberty's Dual Range section
Right side is L Series Dual Range section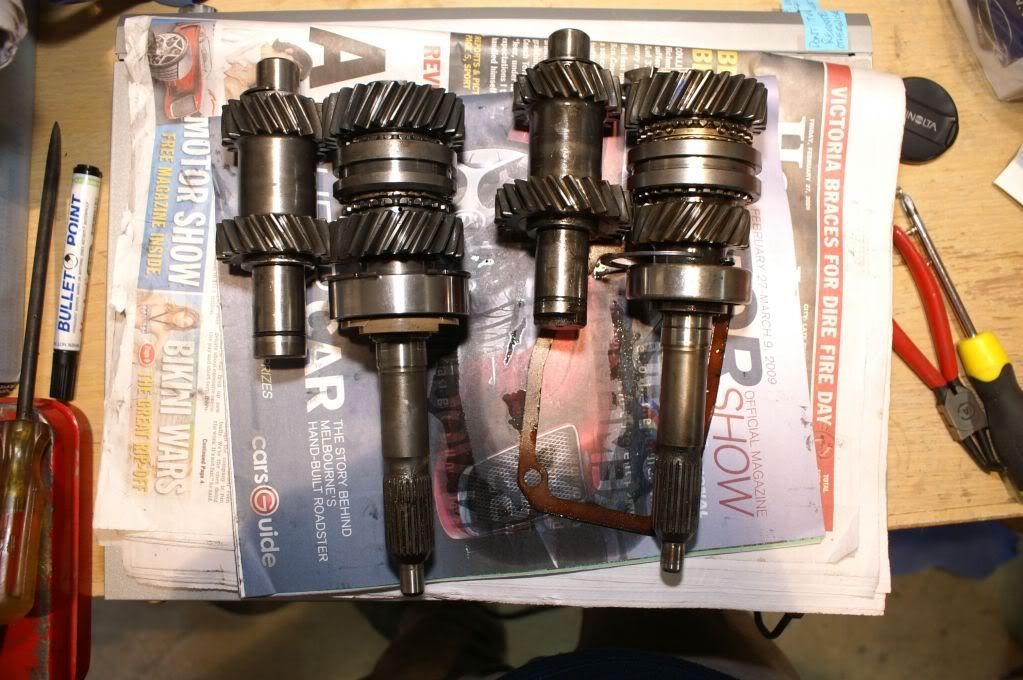 I need to pull off the bearing off from Liberty's shaft and put on L series shaft (i will get new bearing anyway)
Dual Range selector section differences. (left is Liberty and right is L series)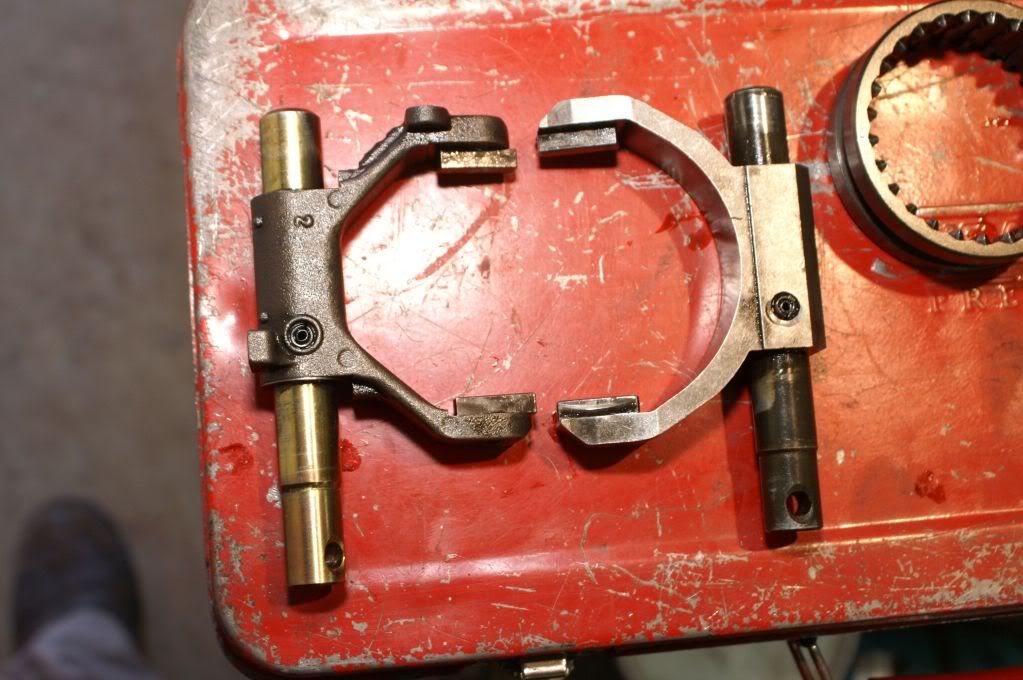 I'm still working out but its long way at the moment, I need to start fitting the L series dual range onto EJ main shaft then I'll put it back in casing then will work out from there.. Might mill some off on the selector - but again its long way off.
Hoping to do this once the family goes home this afternoon..
Cheers
AP
Edited by AlpineRaven, 28 March 2009 - 05:34 PM.