Sat a group of us ..Nipper, njdrsubaru, subaru360..a random Jeep guy and myself , went to the New Jersey Pine Barrens for a day of mud and fun. This was my first time and my partially lifted 95 Legacys virgin run( she still needs bigger tires). Never the less ..she kept up with the big boys and never missed a beat. Had so much fun ...it should be illegal.
Anyway ..there are all the pics in the meet n greet section ..but thought I should put some here too.
http://www.ultimates...t=96440&page=10
there are more on page 9 also.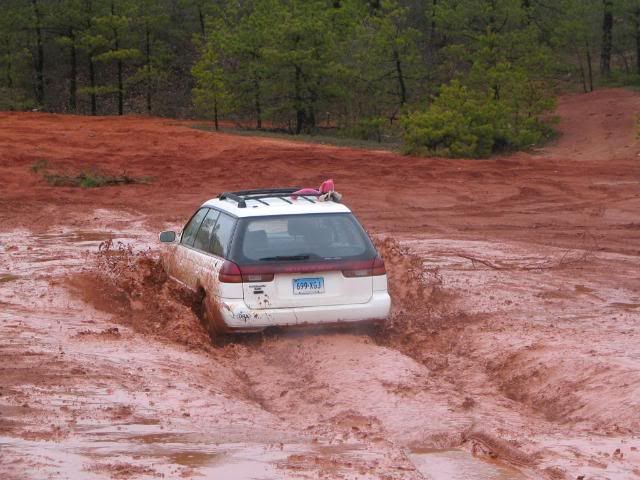 And we think I won the dirty girl contest: