So, here is the Loyale that has recently rear-ended a Ford truck (the truck walked away unscathed...dang!)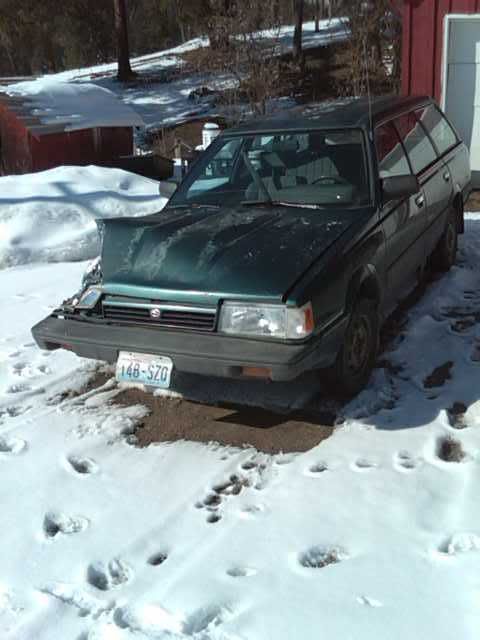 It still runs and nothing essential to driving was damaged...so...since it never was, and never will be pretty (or worth anything monetarily), I was considering making my first Subaru off-roader!
Anyway, I cut off the affected area and cast it out (just like the Bible says)...
Here's what it looks like with a bit less hood hump and slightly less fender.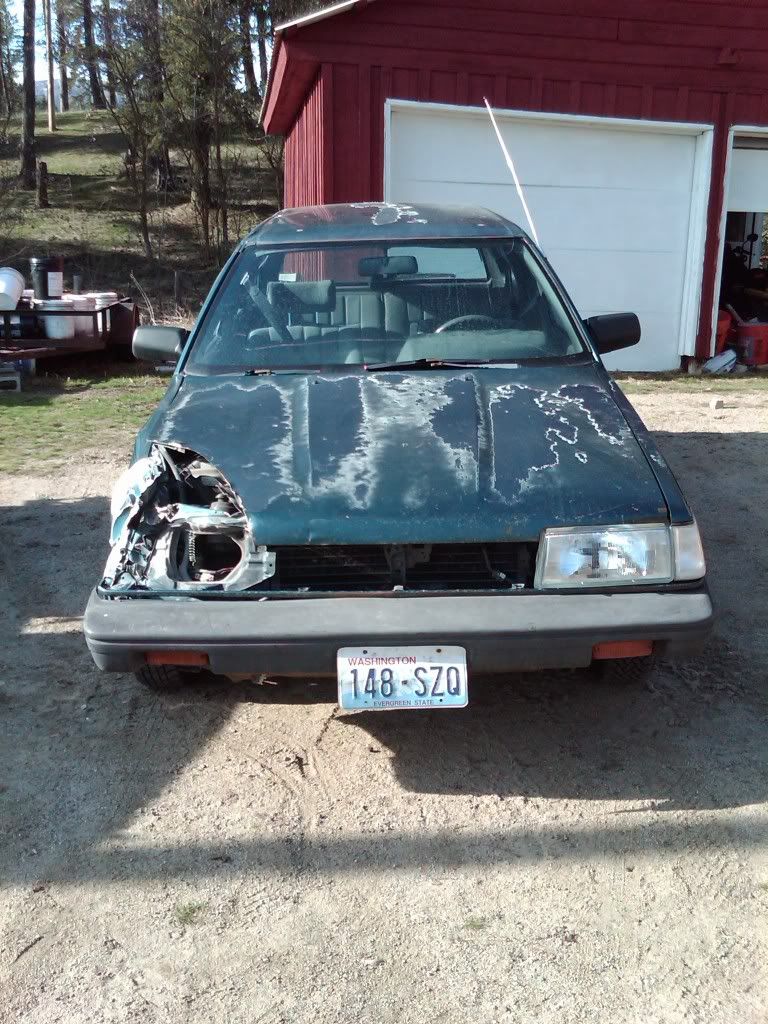 My Jeep proved invaluable in (slightly) straightening the front "crumple zone"...so take that, Jeep haters.

Anyway, I'm still figuring out what I need to do with this thing to make it a solid woods-basher, so check back for updates...in the meantime, I'm gonna rally the piss out of this monster!