We just got back this morning from running the Gravity Park Rally stages in Chilton, WI. we had an absolutely awesome time, and finished again. The event is held on a motocross track and small circle track next to it, the rally course weaves around the motocross jumps, and on the 3rd to last turn of the first rally, our driver turned a moment too soon, and went over one of the dirt-bike obstacles. 3 large jumps in quick succession (meant to jump off the first, over the second, and land on the third). he went up the first, nosedived into the second, and then again into the third. he was able to drive it out, and finish the rally. and luckily service was close.
subframe tweaked, lower radiator support pushed up/back about 6 inches, upper radiator support pushed up a few inches, lower radiator hose kinked.
we managed to get things pryed out and the hose trimmed enough that it would work in the 15 minute service window to get it out for the next rally and avoid a DNF.
anyway, for the good stuff. here it is in service right before the start of the event. the course was extremely rough, so we cranked the suspension up as far as we dared (about an inch higher than we had it at Nemadji).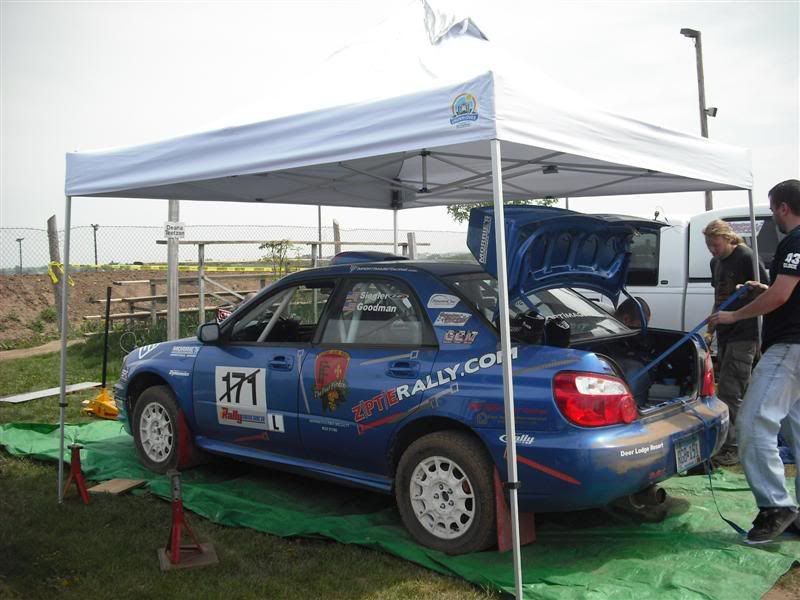 a Mk V Gti made an appearance. he didn't pass tech on a little technicality, so he just ran as the 0 car.
our crew chief finding a good vantage point over the circle track
the damage: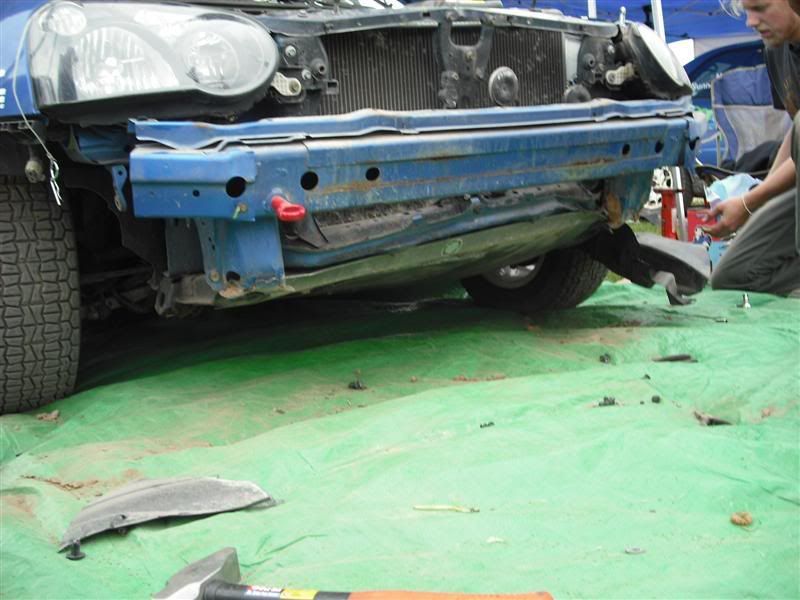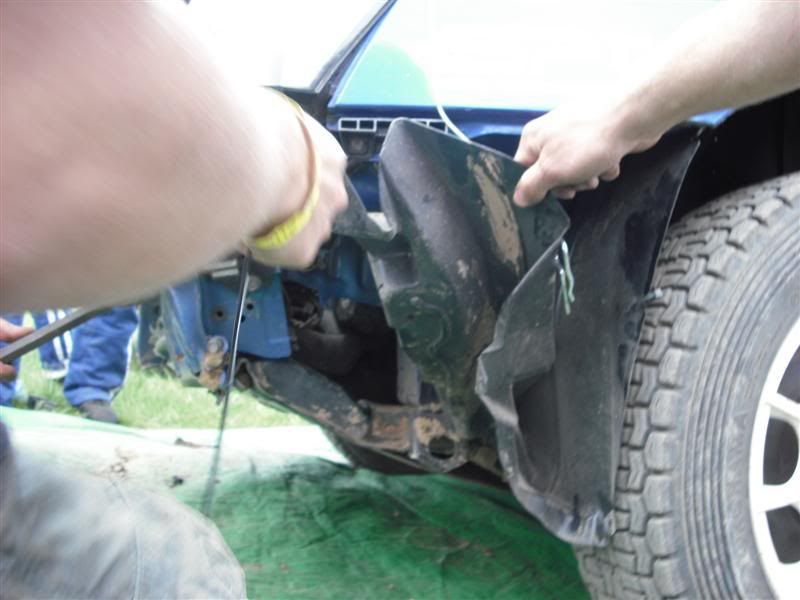 alfalfa and dandelion death (the road between the circle track and motox track went through an alfalfa field).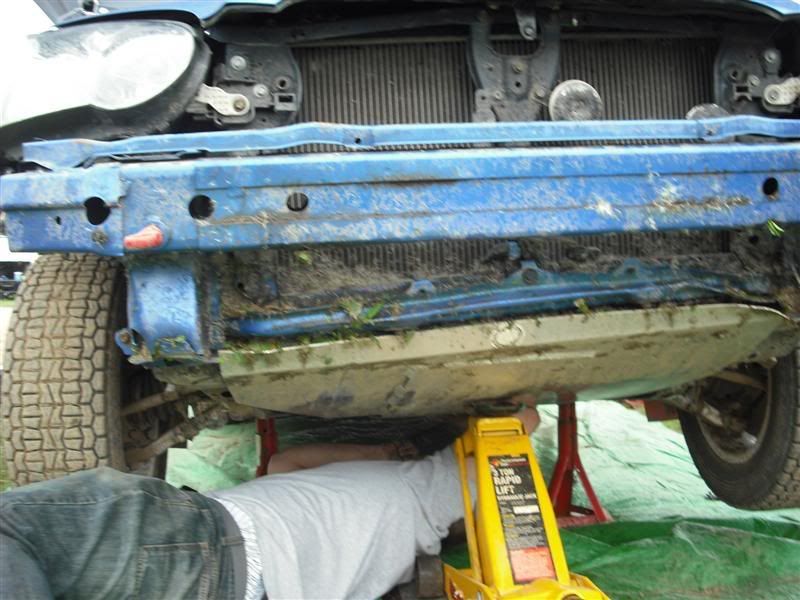 Earning our "Ziptie Rally" name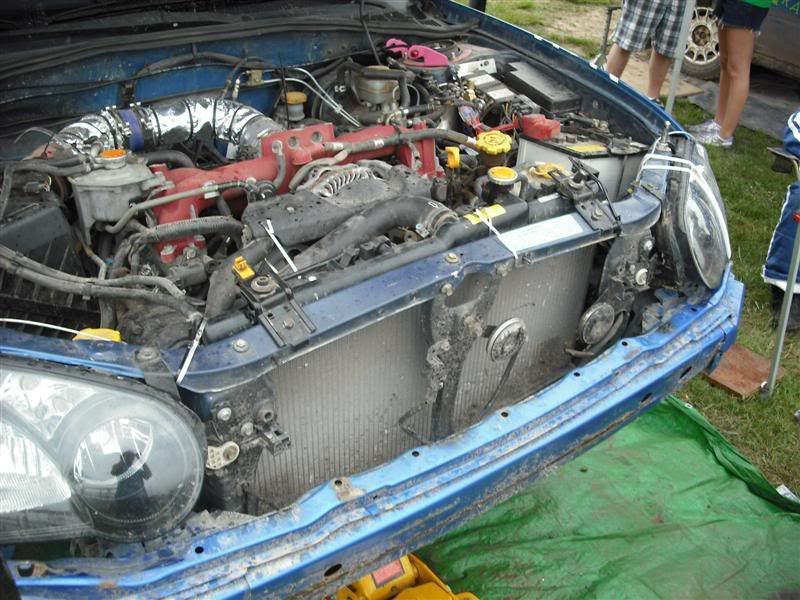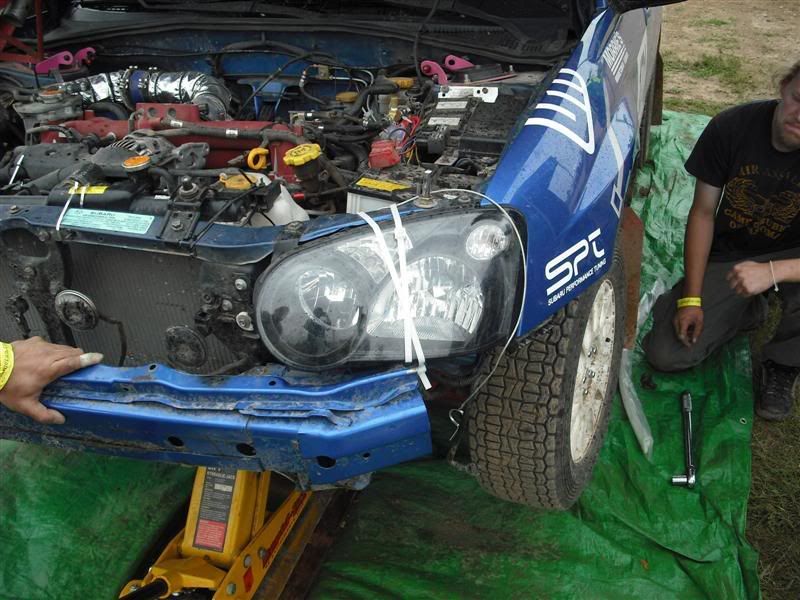 bent car is bent: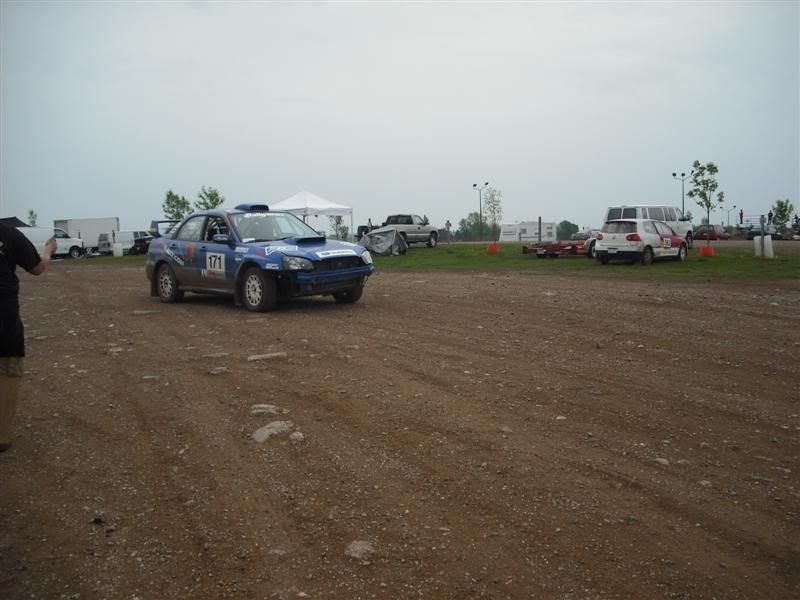 at the motel that night.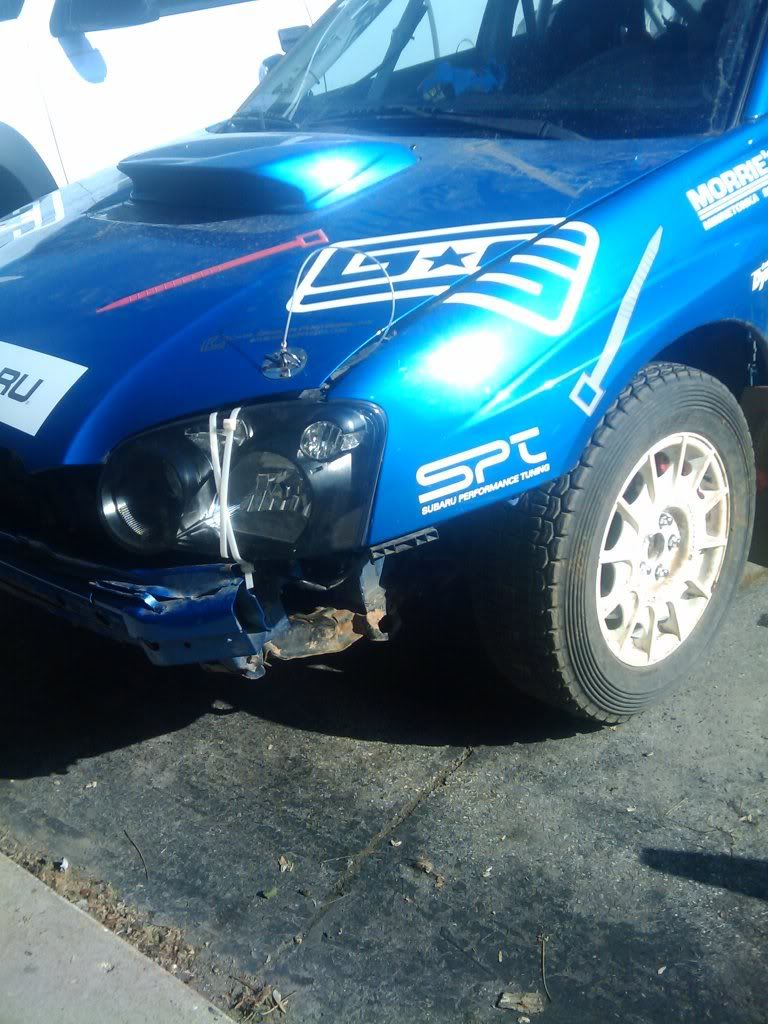 a couple short cell phone video clips.
rally 1
rally 2
I had my DV camera on them when the damage was done. footage should be posted soon