I've dealt with the combination of two of the above words in two combinations today.
First, Webers and spares. Obviously, with the Weber in place, I've been unable to put a full-size spare in the BRAT. But this is a lesson/warning to those of you with them. If you don't have a spare tire, GRAB A T-SPARE FROM A LOYALE!
This is why: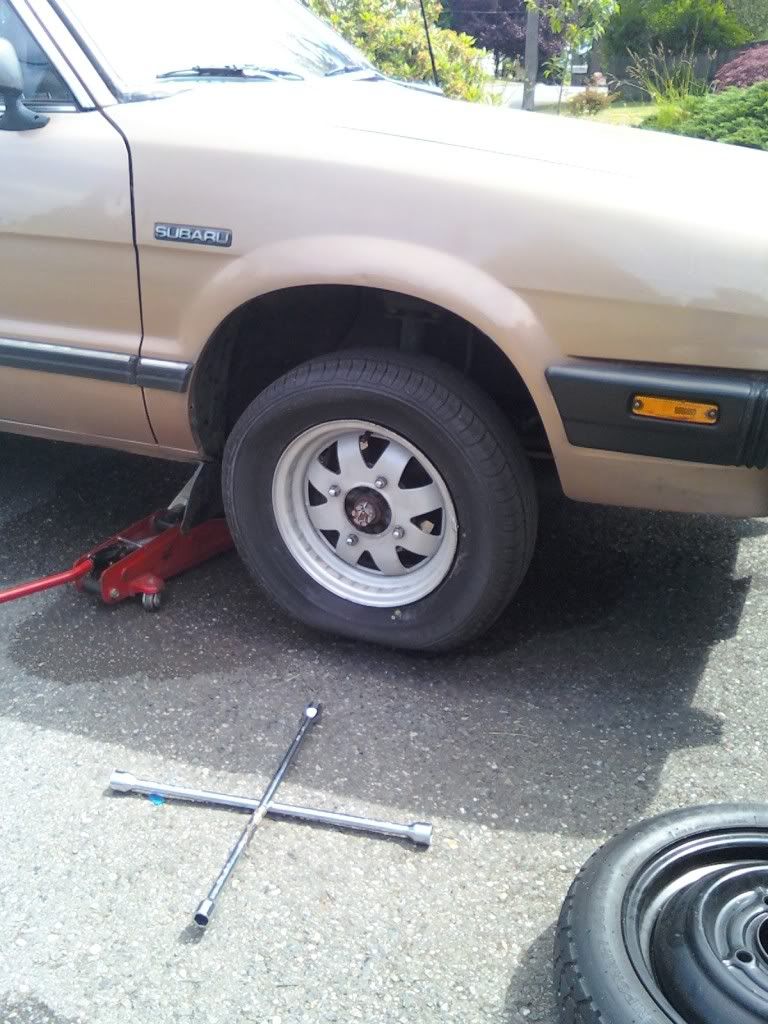 I'm thankful that this happened over the course of a few days while my BRAT was sitting in the garage at home. Yes, that is one of my BRAND NEW tires, flat as a pancake. And since I had nothin I could throw on it to drive it back to the tire store, I had to run to PaP real quick today and grab the t-spare out of one of the Loyales there.
As a side note, if you paint your rims, file down the paint inside the valve stem hole. Apparently there was a ridge of paint there and the valve stem didn't seal completely, creating a slow leak.
Now, of BRATs and speakers...
I now have 4 installed, finally getting a chance to use a pair of Pioneer 4" speakers that I bought new over a year ago for another project, that just sat on my shelf for the whole time.
I started by building a box to go between my low-rise console and the cab wall...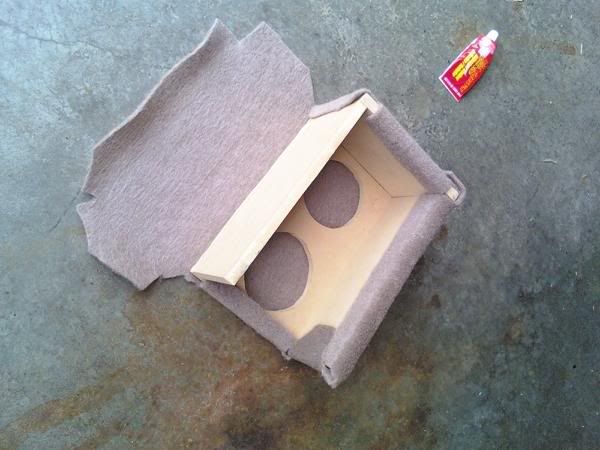 and then installed the speakers and let it rip!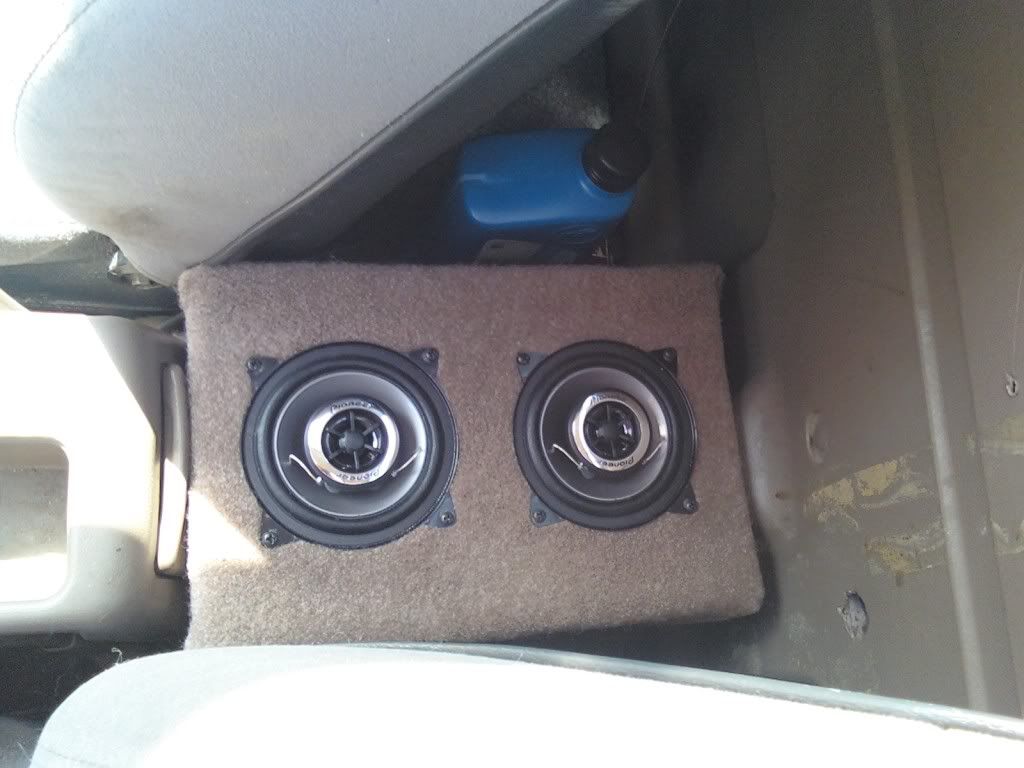 I now have a new problem: The off-brand 6x9's in my other enclosures are so weak compared to these Pioneers that I'm now going to have to tear apart those enclosures and put REAL speakers in... so the 4" ones don't overdrive the big boys!