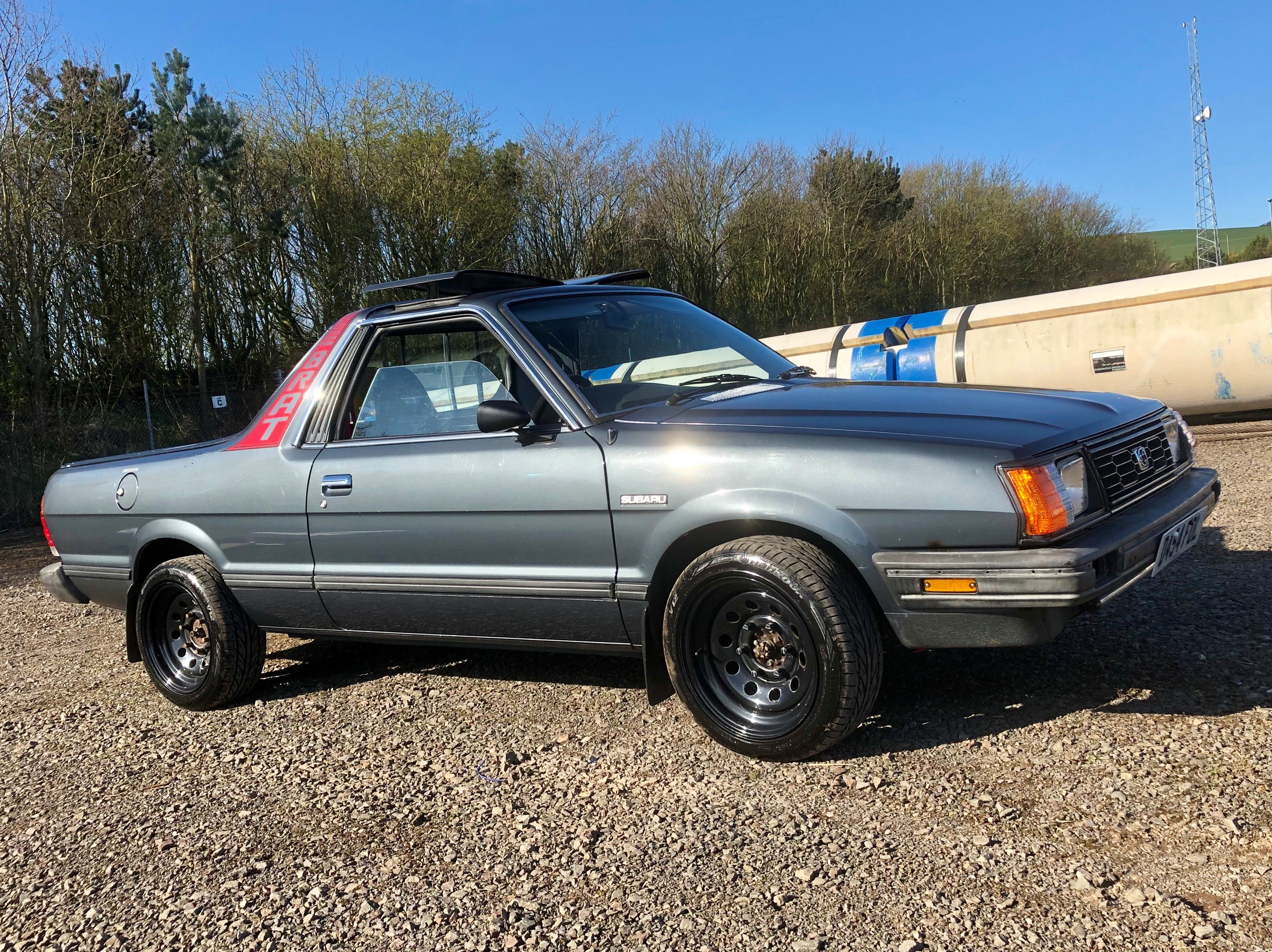 Content count

50

Joined

Last visited

Days Won

3
Community Reputation
12
Good
Profile Information
Gender
Location
Interests
Referral
Biography

Ex Vehicle Mechanic, car enthusiast, now rig worker.

Vehicles
Looks like someone is already making these, scroll down to July 3rd. https://www.facebook.com/groups/subarubrumbybrat/

Cheers Bennie, mine had AC, it was never an option the UK but unfortunately I had to chop it out when I made it RHD, as I don't think the heater box would work with the RHD layout.

Swayaway - https://swayaway.com/product/subaru-brat-torsion-bar-set-22-mm/ However, I contacted them a couple of times to ask about shipping to the UK and they haven't got back to me so I don't know if they are trading at the moment.

Thanks, I like it, it still needs a tidy up cosmetically. I've ordered a couple of the first shafts I put up, if that doesn't work I'll probably get the shafts extended as I don't want to keep throwing money at new ones hoping to get the cup I need. Used Subaru parts of that era are basically non existent in the UK, every one of them rotted away, including my first Brat, I imported this one from Texas and converted it to RHD.

I've just seen these on Rockauto for an '86 GL which may be better, any thoughts? Or are the same as the Brats? The DOJ cup is probably the same lengths as I have ordered. https://www.rockauto.com/en/moreinfo.php?pk=11383925&cc=1268423&jsn=10626&jsn=10626 To be honest I'm a bit confused with the L Series / EA82 / GL / Leone / Loyale. As I understand they are all the same.

Thanks Bennie, I'll probably compare these shafts I bought and see if I could install the shaft into the Impreza inner joint if it's slightly longer, I doubt it though. Anyway, have a pic of it...

I've ordered a couple of shafts from Rockauto to change the outer cups so I'll see how it goes. It'll be quite a while before I manage to get to this but I'll report back for future reference, thanks very much all for the advice.

That's great, thanks for the info. Like you say, 4x cups would be perfect but I don't fancy buying 4x new shafts just for the cups! As for the rust, it just looks like a typical Scottish car!

I'm surprised I'm finding out about this issue now. I've spent months reading about EJ conversions and not once have I read of anybody having any issues with the rear shafts. Everybody just says to swap the inner cups to the Impreza ones to fit the diff and they will be fine. It appears not. To make things worse, I just scrapped my original diff that I took out of the truck, never need that again! Not! Do you think those axles on the rockauto link would have a deeper DOJ cup that the standard Brat?

These look like they might do the trick from Rockauto, complete shaft however, https://www.rockauto.com/en/catalog/subaru,1994,loyale,1.8l+h4,1270178,drivetrain,cv+axle,2288 https://www.rockauto.com/en/moreinfo.php?pk=3855681&cc=1270178&jsn=809

Oh, yeah, sorry, I was getting front and rear axles mixed up! Thanks, I'll have a look for EA82 rear axles.

Thanks for that. I'm a bit confused as to how I can install an inner (Diff end) EA82 cup onto my shaft when my driveshaft looks like this.

And these shafts will fit the standard brat outer joint?

Hmm, thanks, I've never heard of rear axles being different lengths before. Can you advise which ones are longer? Thanks very much.