Soo my old fan is crapped out, it will sort of kick on and stop, tap on it with something and it will spin and stop again so this tells me its shot. Started to search on here for the best replacement option and couldn't really find a clear answer so I went to Oriellys and picked up this beast...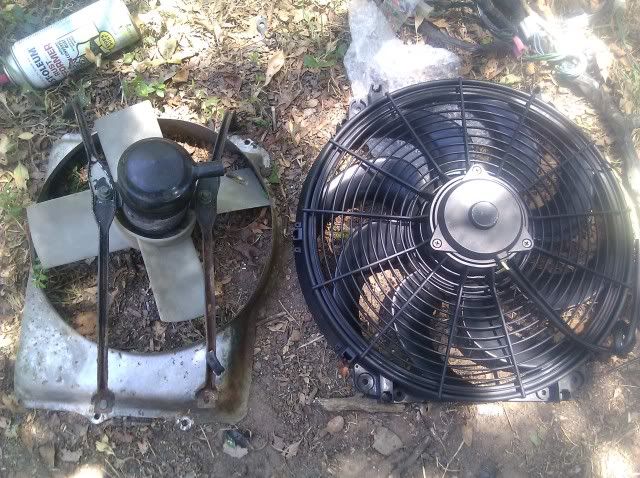 its the Hayden 3700 16" fan...
http://www.oreillyau...fan - universal
It looks like it will fit like a champ just need to pull out the radiator and drill some new holes. Wanted the biggest one possible since I live in Texas and also didn't like the idea of using the plastic straps through the fins to hold it on so this one will actually mount on the frame of the radiator...might even get to use 2 of the original holes. Will try and take some pictures of the mounting process when I get the time to put it in. Not sure how many CFM the 30 year old little stock fan blew but im guessing this will blow it out of the water. The only concern I have is that it doesn't clearly state that its reversable and its designed to push not pull but id rather try to suck outside air through the radiator than blow hot motor air through. Pretty sure I can flip the fan blades around and just reverse the two wires.