Plan is to gut my RX.
PIC as of now with 6 bolt conversion.
bone stock AWD/AT 1.8 EA82T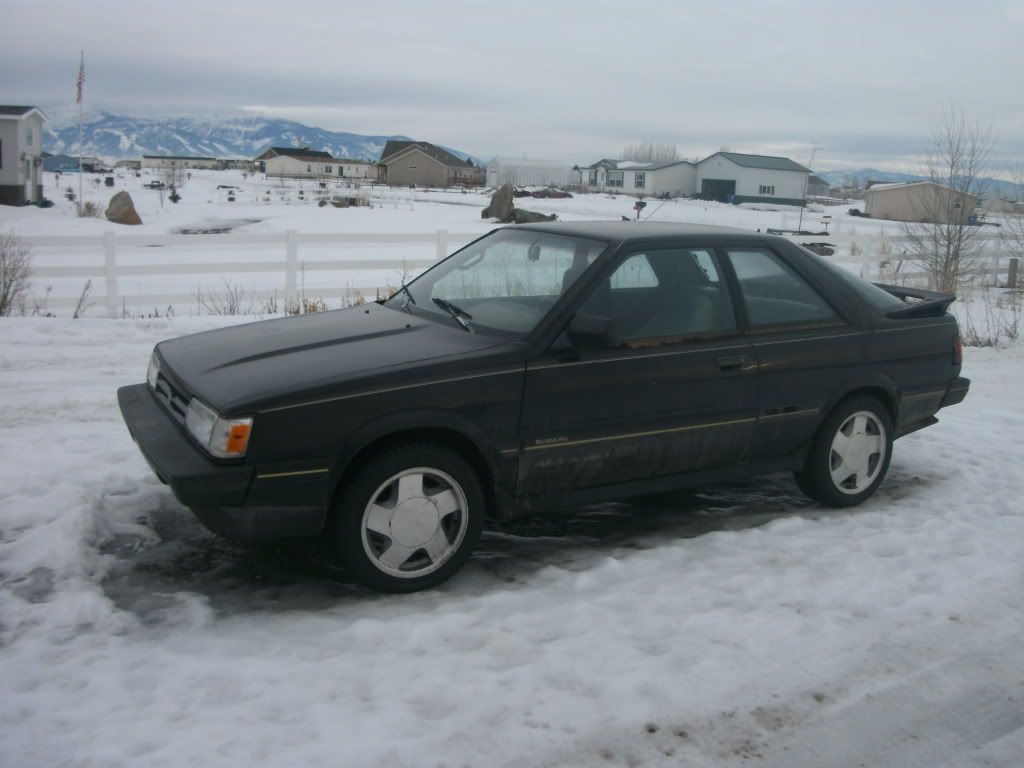 Gut out my lifted 86 GL wagon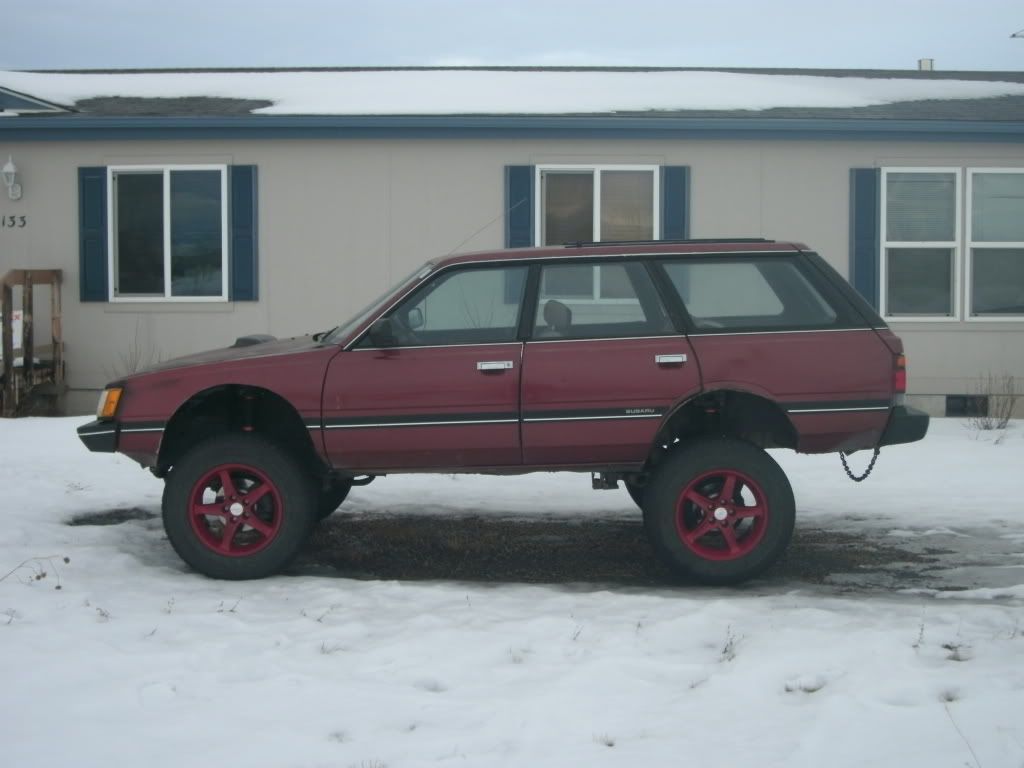 Install all parts from lifted wagon into the RX.
Finished project should be like this mod list.
SJR 6" lift
EJ22T with EJ20R heads and turbos
turbos running parallel
WRX intercooler
38mm external wastegate
4 bar MAP sensor and boost gauge
86 GL instrument cluster MT
Front legacy SS calipers and steering knuckles
rear xt6 control arms, hubs and brakes
xt6 brake master cylinder
megan racing coilovers for 05 outback
4.1 legacy trans and rear diff
17x9 cobra replica wheels powdercoated candyred
5x100-5x4.5 wheel adapters
innovate wideband
dual thrush exhaust
255 LPH external fuel pump
adjustable fuel pressure regulator
850cc five o motorsport injectors
ACT stage 2 pressure plate with kevlar disc
link G4 ecu
Should be fun lol
Edited by roostema4328, 22 April 2011 - 06:11 PM.