Hey all! Name is James, but you may call me Jimmeh

I just recently acquired a 1994 Subaru Legacy L Sedan from my parents, as they just bought a new car for my mom (Of course it's a Suby!), gave her old car to my sister (you guessed it, A SUBY!), and then gave me the one she was driving.
I'm 24, live in fabulous NW MT, and work as a fuel and propane salesman/delivery driver. No, my name is Jim, not Hank! I have been a truck only kind of guy since I graduated high school, and finally have a "beater" to use as a gas saver/mile saver for my pride and joy Silverado.
So, meet Sue B. Ruby: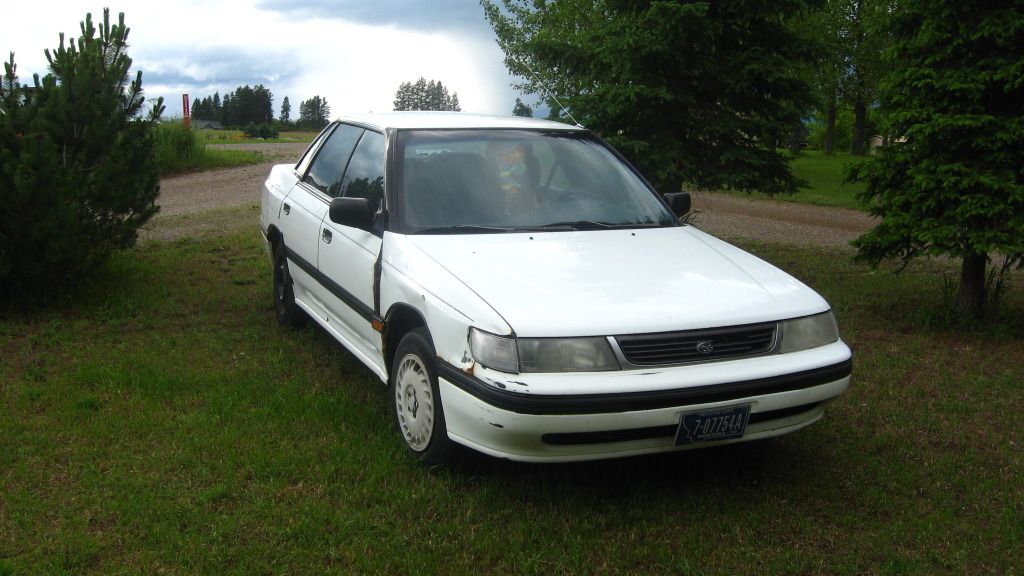 As you can see, my sister has not cleaned it out yet, which is fine since it's still in the yard: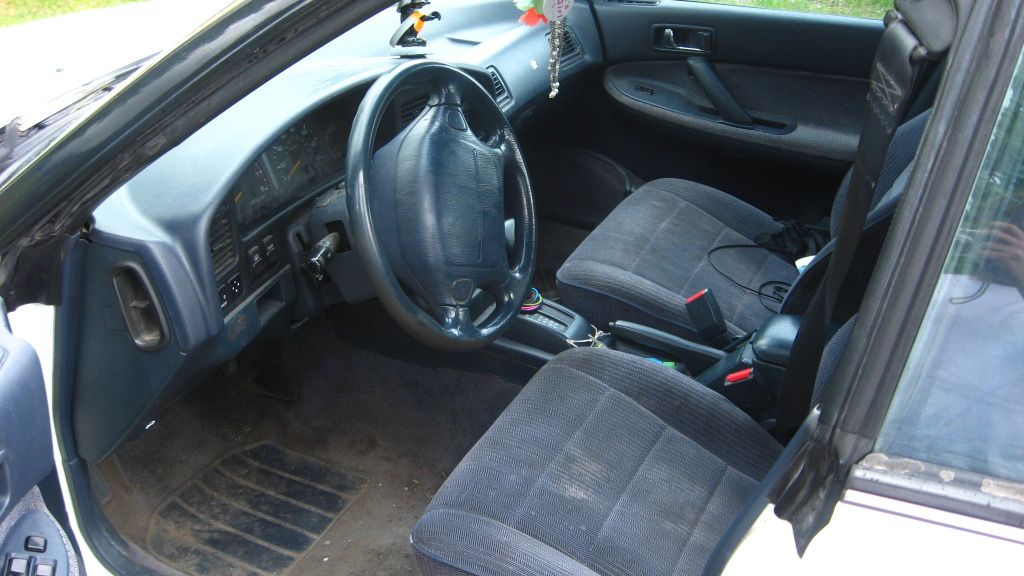 Miles: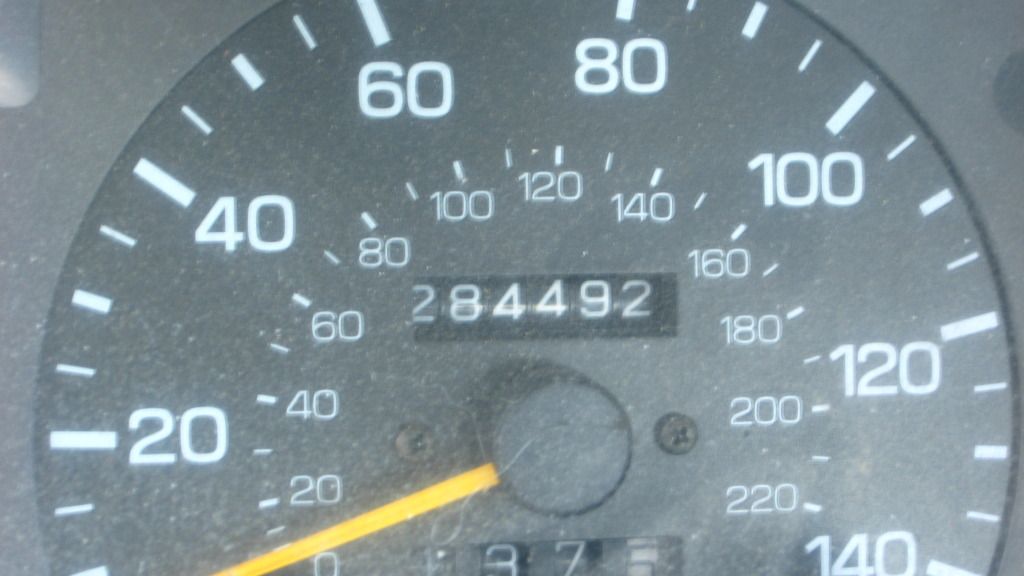 Even has the factory tape deck!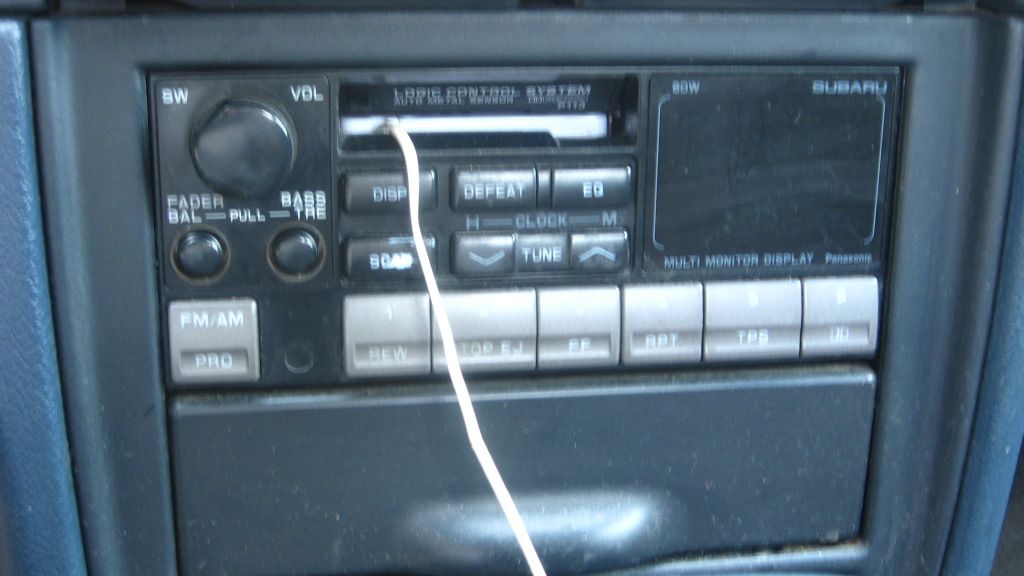 Plans are: Put a iPod compatible stereo in it with some cheap speakers, do a TON of maintenance it (my sister has no concept of longevity for vehicles, but luckily she drives Subarus), a small amount of body work (straighten a couple of body panels, a little paint, etc.) and then drive the piss out of it. Goal is to keep it a road worthy commuter car until I can move closer to work, and then use it even then, hopefully keeping it until 400,000. Thought about just fixing it up and just selling it, as I already have the Silverado (here's a
pic
, if you're interested) and an older Ranger pickup that I've had for a long time, but my commute is a long one, and gas isn't cheap.
Anyway, I will start a "build" thread when I start the tear down (replacing gaskets to start with), and continue to update it as I go. I hope to learn a lot here, and help out in what capacity I can, as I am a bit mechanically inclined (though, I doubt I will see many threads here like over on the Chevy boards ;D).