Here's my trick for turning those grey EA81 4WD bumpers black again, like they're supposed to be.
I've done this on several cars and noticed that it usually works a little better if you clean the bumper with WD-40 really good a day or so before. You can either spray hWD right onto the bumper and wipe it in or spray some onto a rag and rub it on, but I've found that spraying it right on works better due to the texture of the bumper.
My next secret weapon: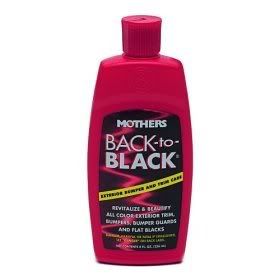 Mother's Back To Black:
Remeber to
SHAKE WELL
and the pour a little onto a terry cloth rag or an old towel, the directions on the bottle say a "quarter sized" drop, but you can feel free to use more, it'll take a lot. Then take the rag and rub the B2B in with a circular motion. The directions also say wait until the product dries to a hase to remove it (like wax) but if your bumpers are anything like mine, you're gonna need 2/3 or more coats of this stuff....so on the first couple coats, it's going to be soaking in more than drying, I'd wait 30/45 seconds and then remove it with a clean cloth again using a circular motion.
You do have to be paitent with this stuff, it's sometimes uneven looking, but most of these bumpers have had no treatment for 20+ years. After a good rain some of the grey will come back, but even this eventually will go away with continued treatment (once a month, every other month).
Here's a few pics from my '87 Hatch, you can tell a major difference.
Good luck!
Before:
During: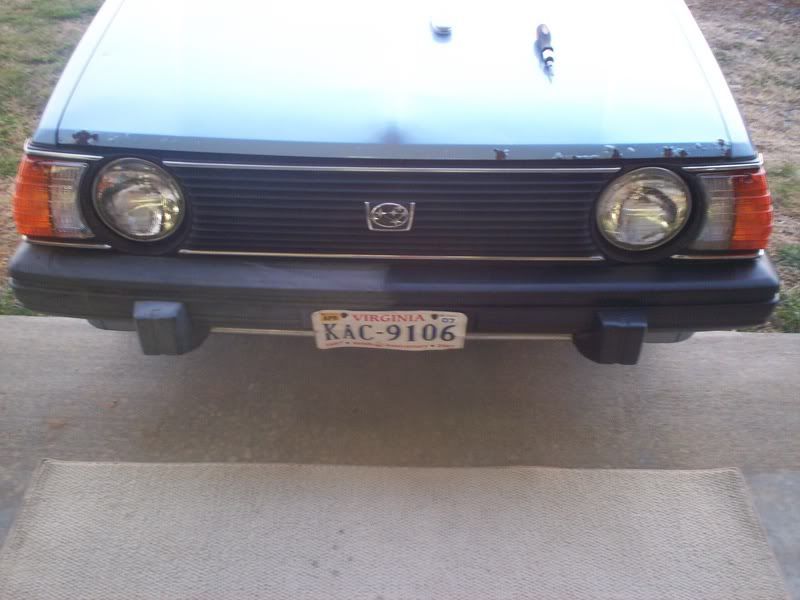 After: