Well I had a very interesting EA71 to pick up out in the desert. And S'ko had lined up an SVX to look at. So we found a couple of wrecking yards between points A and B, decided to fork up the gas money, and we spent 15 hours on memorial day scouting soobs in far off places.
The first yard we stopped at. I called ahead, their english was kind of broken. But they said they had two subarus from the 70s. We found this gold brat and an XT, not exactly from the 70s. S'ko scored a couple of things from this car. It was mechanically complete and had the third eye too.
I picked up this modified EA71 from the nicest desert dude you've ever met. Gave $75 for it, and am currently in the process of tearing it down, trying to figure out if I got my money worth or not.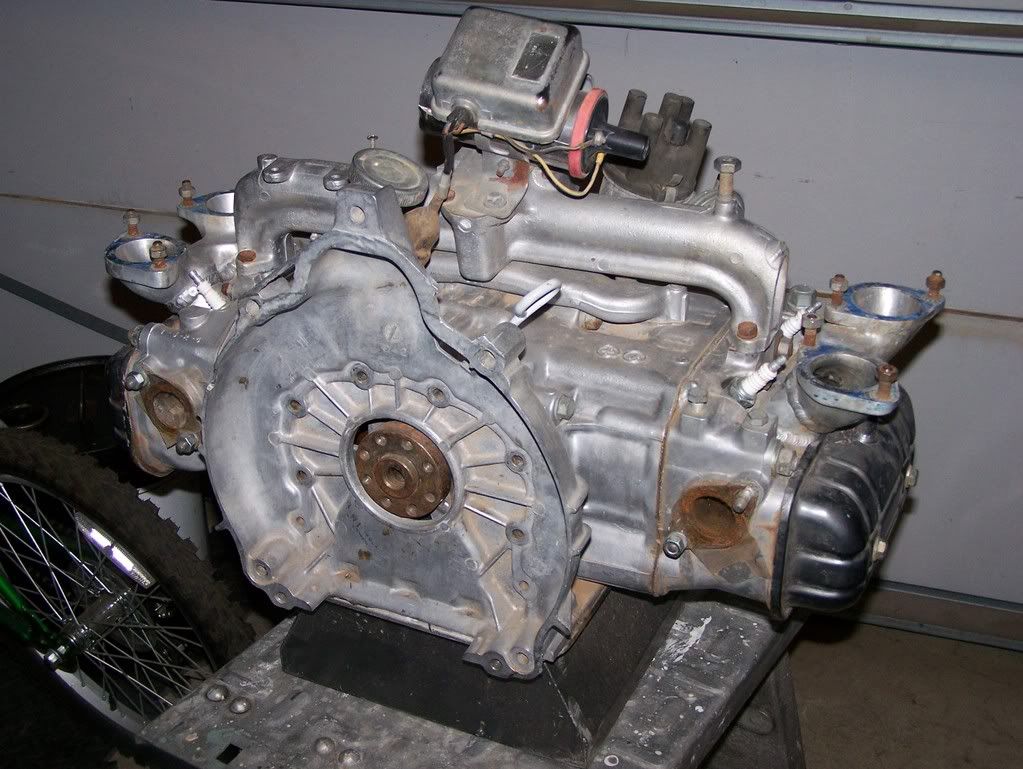 I'm going to start another thread soon with pics from the tear down. Please check it out and let me know what you think!
We didn't realize so many yards would be closed, and there was more than one that we had to walk away from. But at this yard, we walked the perimeter and could see a Gen 1 inside. So what did we do? What would you do after driving all day to find soobs? :-\
Just to get a better look of course.
Wasn't much when we found her. She'd been shot and gutted.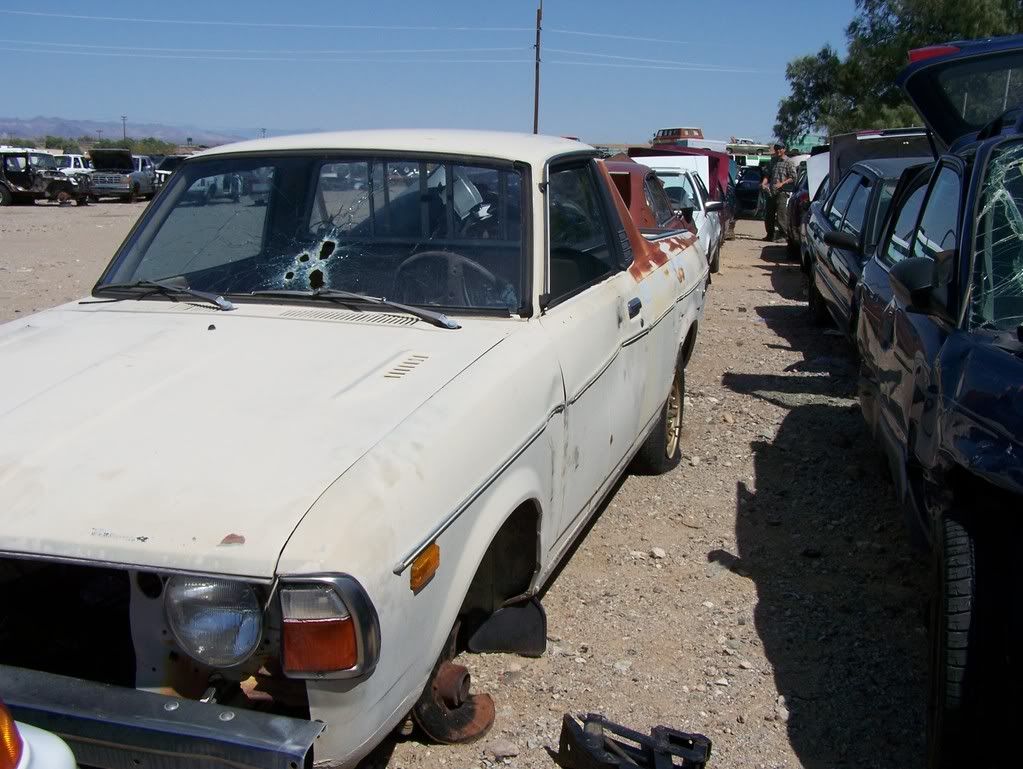 Didn't spend too much time looking at her. We could hear the dogs on their way

! But I'll tell you, from what I saw she was rust free. If anyone is looking for a body to build on, this one has potential.
From the desert to the mountain. S'ko bought this SVX for parts I think. I am currently a 10% owner.
In short, this was a seriously great day! Wish I could do something like this every couple of months. Hope you liked the pics.
Crabman