This is put on by the Central New York Ice Racing Association and will be their 3rd annual event. It is a winter European Style Rallycross event held at Black Rock Speedway in Dundee, NY.
When
:
Saturday 1/16/10
Where
:
Black Rock Speedway, Dundee, NY for directions click
HERE
To sign up to be a member of CNYIRA go
HERE
and print out and fill out the form and bring it with you.
To register for the event, go:
HERE
, print it out, fill out the form and bring it with you.
The Raceday Schedule is as follows
:
8:30 to 9:30 Registration.
9:00 to 9:45 Tech inspection
No Practice to save the race surface
9:46 to 9:59 Driver's meeting
10:00 Sharp, the racing begins
Noon: Hot Lunch TBA (free to all participants courtesy of CNYIRA)
Beverages and hot coffee will also be provided.
Remember that the base racing surface is dirt, so no studs will be allowed.
We will get regular season ice racing points for this event. Regular ice racing rules and classes apply to this event.
For more info call Casey at 607-546-5887
To give you an idea, here is a map of the course they ran last year. I'm told that this year's course will be very similar.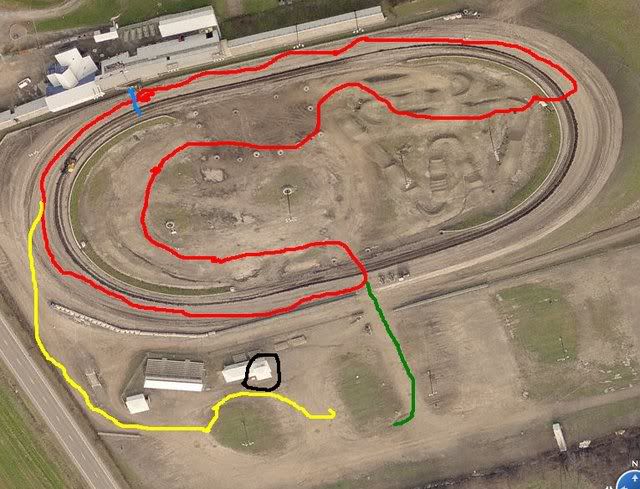 Check out these pics from last year's event. All of them are courtesy of Ken Moyer.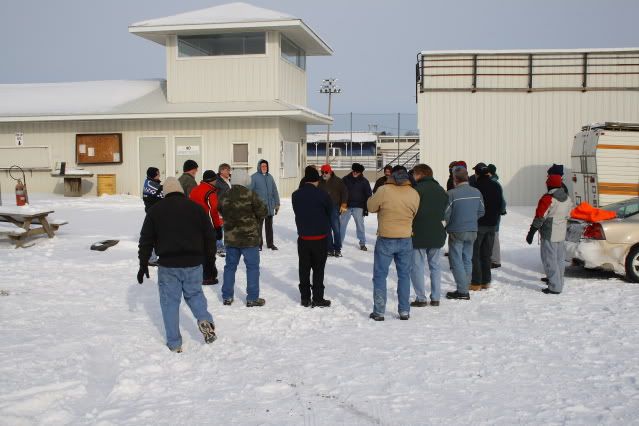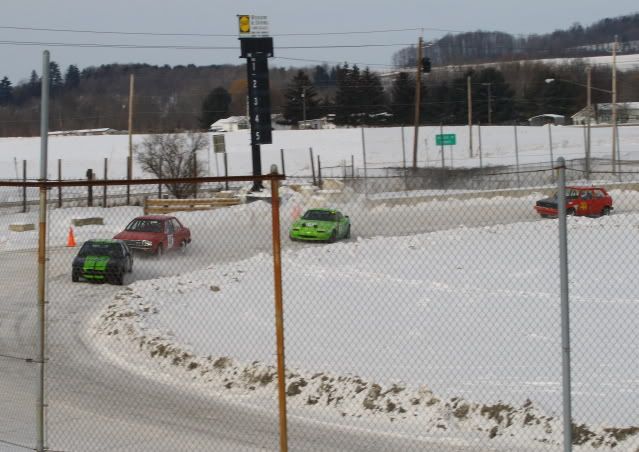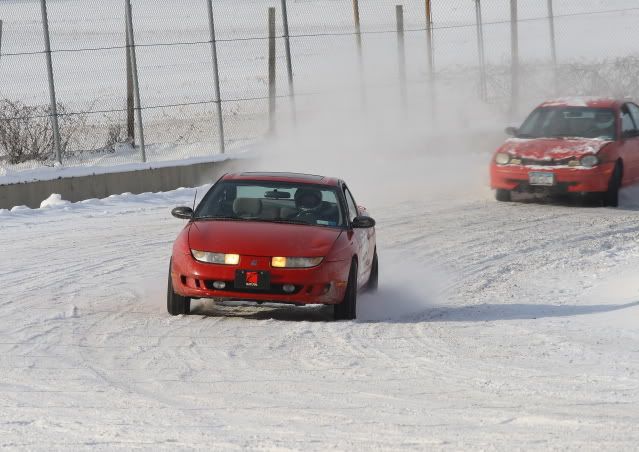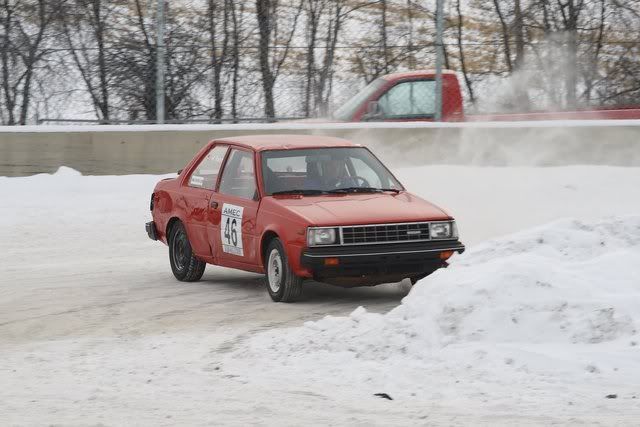 Flying handbrake turns in the icy hair pin.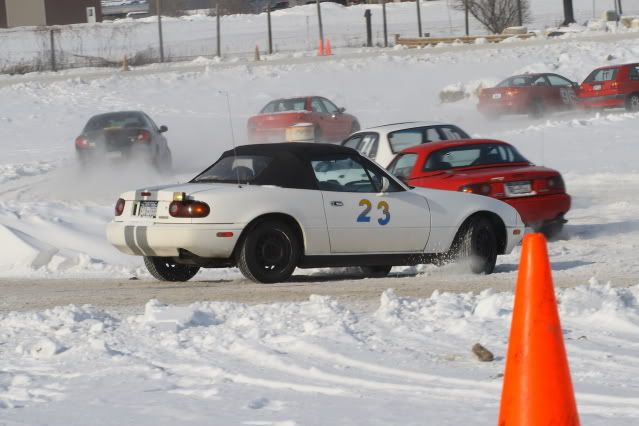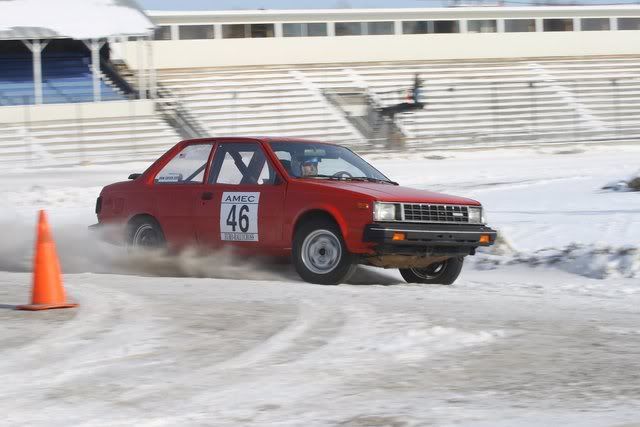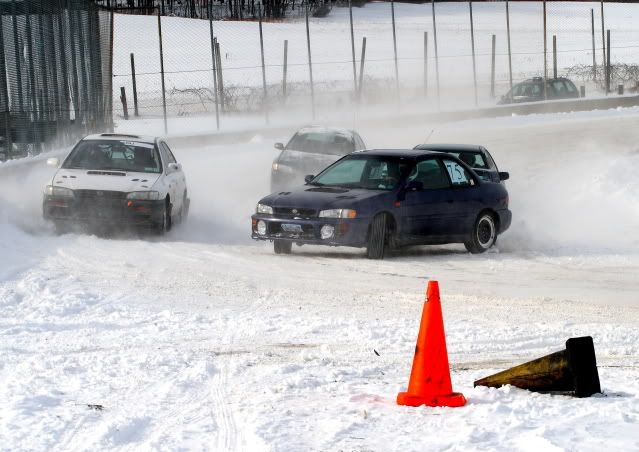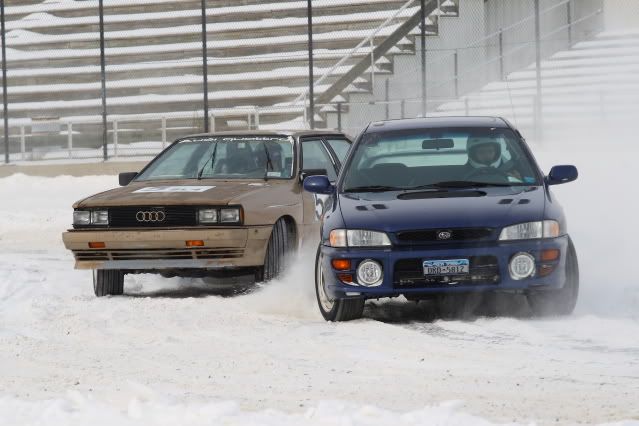 Looks like fun doesn't it?
Mike Kamm