So I had the strut out, and some of the suspension bolts taken out. I knelt on the rear hub and popped the big circlip out of the DOJ, the joint fell apart.
So I went to put it back together. But I can't make it go back together properly.
I didn't take the snapring or inner race off, the cage fell down the axle shaft just like in Numbchux's guide. So I don't think it's possible to be on backwards.
The problem I'm having, is once I put all the balls back in, the assembly has no movement at all. I'm not even talking putting it back in the cup yet, just with the cage and balls on the end of the axle. If I try to move it trough it's motions it just pops the balls back out. I have a bit of grease on everything, so it shouldn't be binding because that.
When I have all the balls back in it looks exactly like this picture from Numbchux's guide: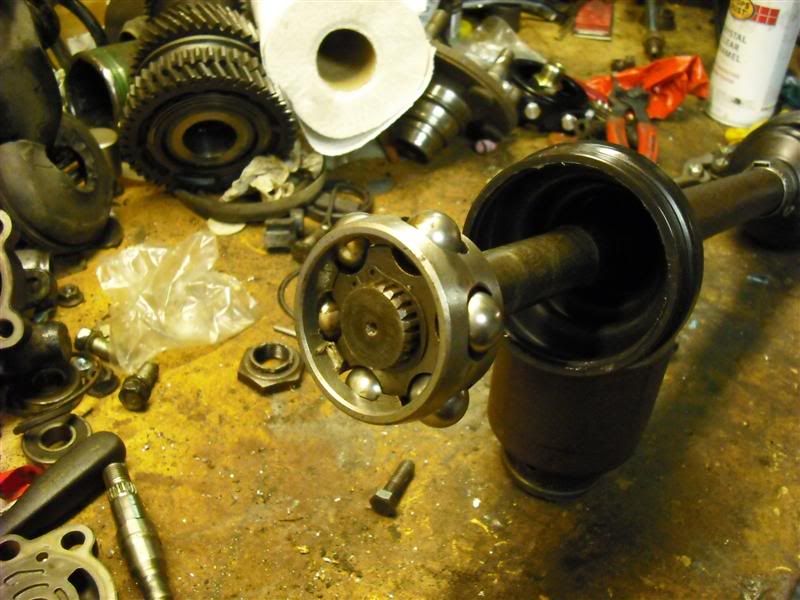 But it will not do what's depicted in this image, it's just stuck in the one position, trying to do this will pop the balls out.