so my tailgate was getting rusty, the subaru emblem has seen better days, and there was overspray on the badges... so i desided to get rid of all of that stuff!

and here is the result... (trim, handle, hinges, ect ect still need to be put on but the work is done)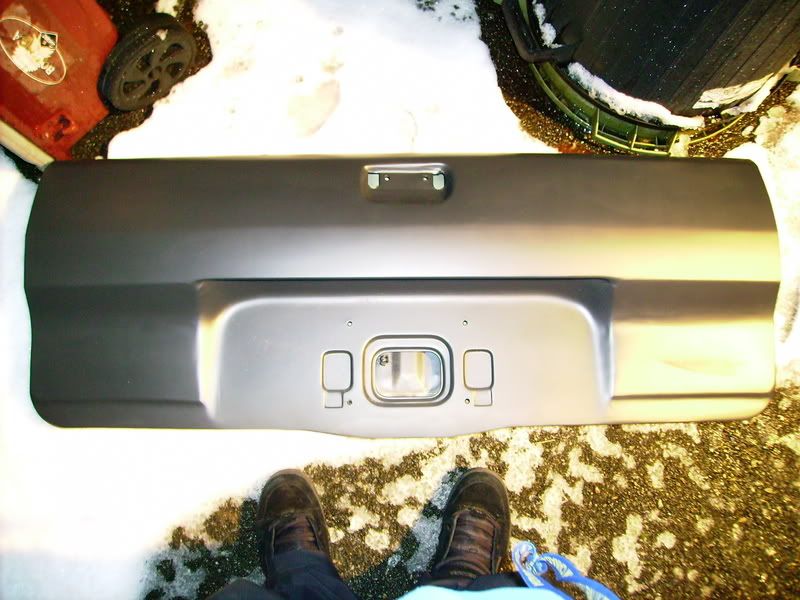 like my new shoes?:-p

what do people think about the gate?