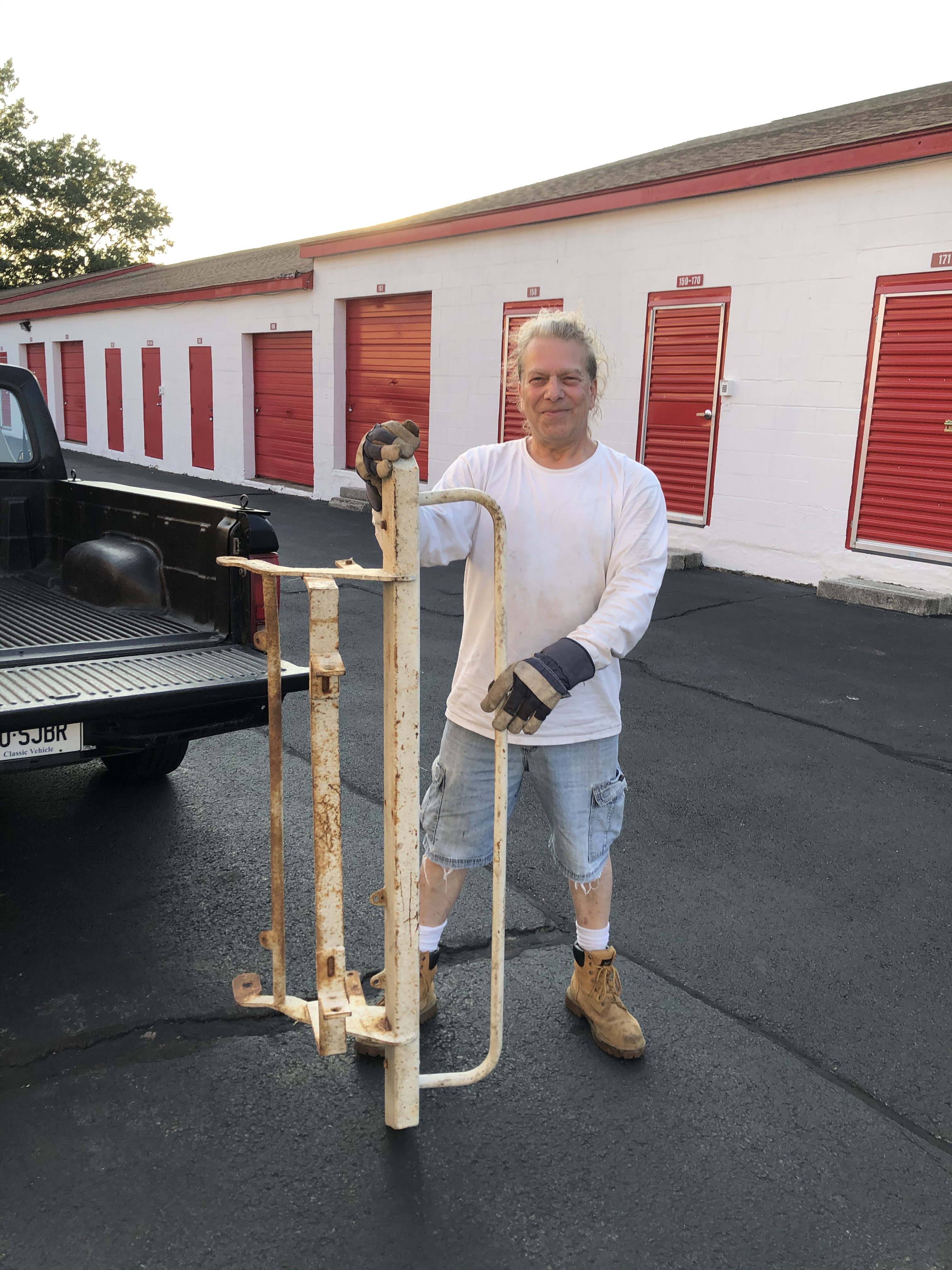 Posts

7506

Joined

Days Won

64
Profile Information
Gender
Location
Occupation

pc 11671 when post count set to zero

Referral

1998 there were a few Subaru dedicated message boards and this one was the best.

Biography

If you read this far your biography needs someone else's life inserted.

Vehicles

70's for fun , 2.2 & 2.5 for daily
Recent Profile Visitors
The recent visitors block is disabled and is not being shown to other users.
moosens's Achievements

Elite Master of the Subaru (11/11)
How soon does it have to go ? It keep threatening to take over a friend's 98 Outback , pretty solid for up here but still from up here so I'd expect I'd want a bunch of stuff from under the vehicle. Still have never put one from that generation on the road. Tried to avoid them but I think I'm going to take this 98 on. Again, been threatening. He says name my price…. So I'm sure it'll be cheap enough. Theirs is a manual shift. Love that. No longer need's emissions here. So this car is good to go. You're in COSprings?

Anybody install those "Limited Edition" production shocks that were sold by RA during a short period this past year. Their tag says A Service of Monroe Auto Equipment Co Side by side to the units that came out of my 79 4WD wagon these new units are about two inches shorter when compressed and also about 1/2 inch when expanded. The body of the newer units are slightly more stout. Taking a shot here even though the traffic isn't what it once was. I'm just more and more sick of Fayse Dook, sorry about that.

I think you mentioned what to avoid already. More experienced folks may add but that's the nutshell version. And that's just my opinion. I'm not a mechanic. Long time user and abuser. And in that regard I can report I/we have had much success with the third generation Legacys. Personal preference is first gen but I can see where you're daughter would gag at the thought. We currently have two third gen Legacys and one fourth gen "Outback" Legacy. They're all ok but the more new the more difficult for the backyard guy to work on - and I think you'll hear that option repeated. Praise to your wise daughter.

Any NON-Coupe windshield from any other 70's car will work. But especially the "Stage 2" 1977 and 78,79 Tell your guys that and have them search again. Good luck.

1

I realize where you're at but Jerry is a great guy and out there in the Cascades so I'm sure he can make a little time for you for one more inquiry. Hoping I get to shake his hand again this year. But that's another story. Sorry , I don't bother with much modding at all so I'm no help. But you made a good move getting away from the four speed. My opinion. Good luck.

So you're wanting to show up back at the restaurant and hope to do a quick swap there and drive away ? Your choice but I drive nothing but older cars so I have AAA Plus - some years I use all allotted services. I recall similar issues that era. As I recall you can always use the smaller one in place of the larger. But I'm a user and abuser and not a mechanic. Get both and return the unused ?

Starter location. Maybe bolt location too. I think you'd need an adapter plate. If you don't mind the dreaded face book you can likely come across Jesse Navin on the couple of vintage Subaru dedicated groups like 4x140 or GTFO , or Old School Subaru etc etc He's here in CT with. Stage one - 1974 and has already done the swap. Good luck with it. I agree that suddenly the EA71 has really started to vanish.

Yeah it's just close , sort of , and interesting. From his write up I'm guessing he's not taking $200 or even $500 but no big deal. After your educating me I can more easily let this rest.

"Do you think it slid through the covid cracks?" No way of telling but it's on the books so I'm happy. CT has been covering the low end car users for a solid three decades now. No physical inspection unless a major accident or value/cost situation like mine. Just emissions for vehicle 25 years and newer. And out of state cars just need a VIN verification which is just an employee looking through the windshield. Cheap SOB's like me at least have it good that way here in CT. They won't change much here regarding laws and policies because they need the working class service folks for the wealthy.

Thanks guys. I am recovering fairly well but I'm not going to say too much. Yes Dave I have my stories too , so don't jinx me !! LOL

Pricing closed deck ej22T Only thinking about a project. That's it. Only dreaming. So what's this worth in your opinion? Keep in mind this is in the NYC area and there's no shortage of spoiled kids with too much money. From posting on C'list: more ads by this user F/S is a 2.2 turbo engine from a 1994 legacy sedan. The engine was removed complete including the harness, turbo, part of the downpipe, etc. This is a rare engine being the only closed deck 2.2 and factory turbo 2.2 besides that of the 22B. Donor car was an automatic and indicated just over 88k miles. The engine currently has a 02+ WRX crank gear and modified EJ22 cam gear so it can be ran with a 02+ WRX computer - the original gears are included. Also available are several harnesses, computers, etc for swapping this engine into a newer chassis, beetle, whatever. This is a hard engine to price, make me an offer Thanks for any opinions regarding price. Cheers!

Thanks ! That's an Outdoor Sport edition 1994 with following generation 15" wheels. Continuing the story here in 2023 that lovely green wagon has just been re-registered which is a kind of big deal. The car was rear ended in 2021 and I'm still getting Chiropratic care for that. But the big deal ( my body doesn't mean much because it's just a life of self abuse) is that the car was totaled out by the offenders insurance but somehow I've eluded the State inspections etc etc. Maybe they'll catch up to me but I was told back when I got the fat check that it may need inspection to keep on the road. Then someone said if I sell that car then the next owner will have to have it inspected. Bottom line is the State DMV sent me a re-register form and I quickly did it online and here I am with another two years of gen one Legacy ownership. Rock Da House ! There's your story of the day kids. Stay outta trouble!