...was last weekend. pretty good time. the conditions sucked. we've had alot of snow this year, and some warm temperatures made it extremely difficult to plow, so the course was very short. more than a minute shorter times than previous years. and the ice was extremely rough. enough that it totally killed my right front wheel bearings. not a sound on the drive up, and by Saturday morning, they were completely gone (I took the wheel off, and there was a couple rollers in the snow caked in my rim). so it's still up there....
BUT, we've got a member who's an extremely talented photographer, and he got some really good pics of my car this year: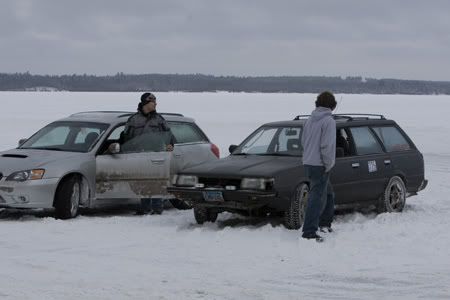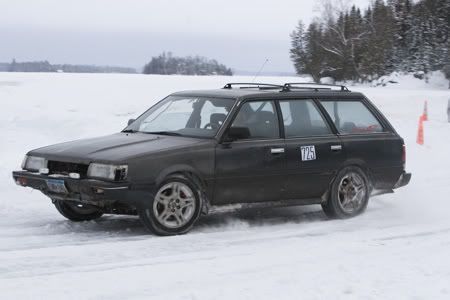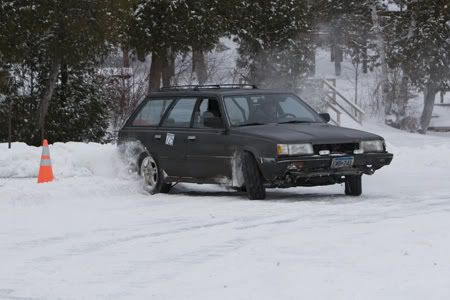 hmm....something might be wrong...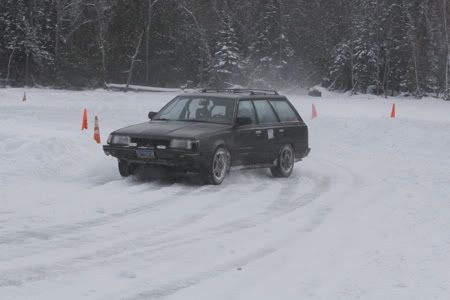 and my car spent most of the weekend like this:
maybe better luck in March