I got the itch and hopped in tha car around noon.
Also hit up Rogue Brewery in Newport.

400 mile day but well worth it.
Sand Lake rocks and I'm all addicted to the sand now.

On to the pics!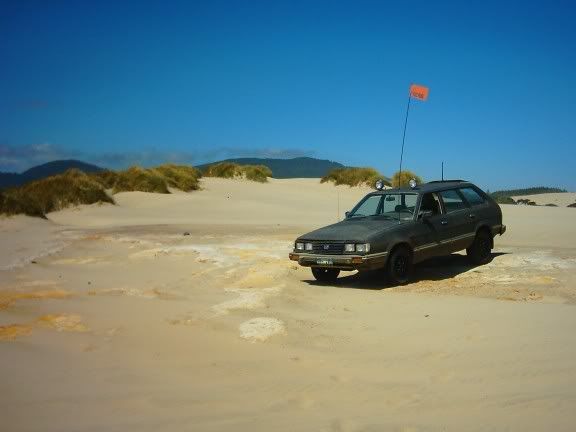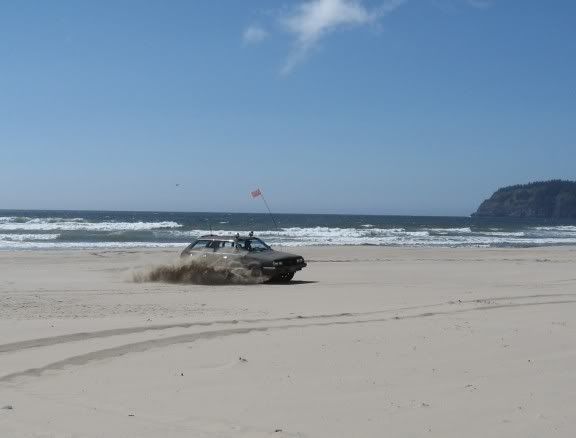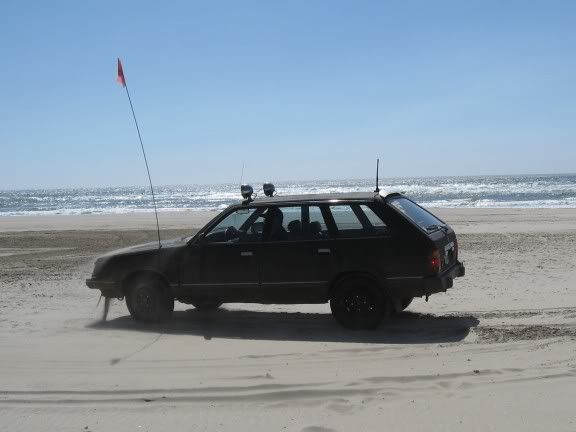 I love how the sand is pouring out of the fender.
The last pic is what everything including me looked like cause I neglected to roll up the windows before slidin' around kicking up walls of sand.
I was suprised at how well it did in the deep soft stuff.
Could do better but alot had to do with horsepower. (or lack of it)
Get going up a steep 'n' deep dune and it would just bog.
But I did enough good hill climbs to get alot of head turning, and a few head shakes.
Mainly a 1st & 2nd lo range day. 3rd gear when a long flat cruise was in order.
I only aired down to about 20 psi. Next time I might try 15, but then shy away from the hard cornering. Got that out of my system on this trip.
Now I just have to go get a new tire.
Sliced open the sidewall out there. Proly during the cookies.
Can't wait till Scott and the crew come down for WCSS 10.