The Ignition Module is the Electronic Part that Substituted the Points inside the Distribuitor; it usually consist in two parts: One Pick up the Signal and the other sends the Pulses to the Ignition Coil.

How you Test an Ignition Module?

This Test was Done with the Nippon Denso Distribuitor, from a Carburated EA82 Subaru Engine, from the 2WD version; but this test is pretty Standard.



This is the Nippon Denso Distribuitor, without its Cap, so you can see its Interior: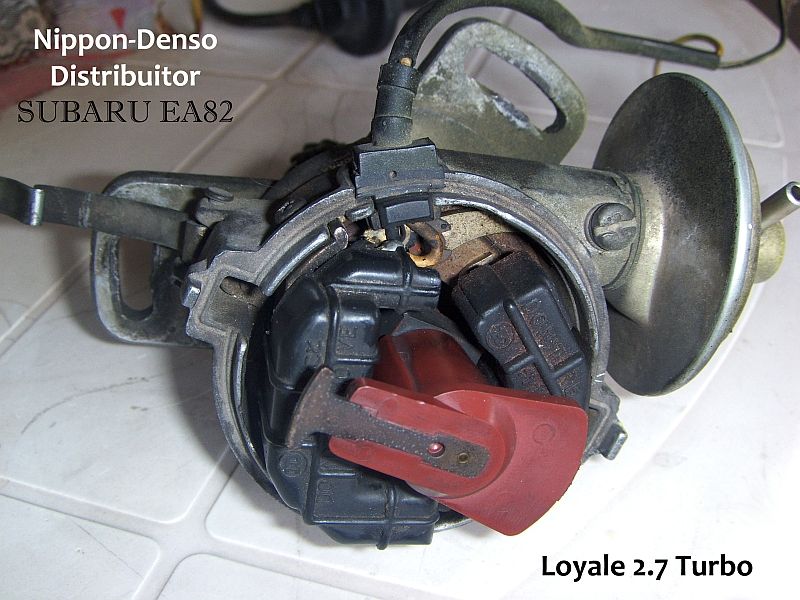 The Red Part is the Rotor, while the Two Black plastic covers under it, hides the Two Parts that conforms the Ignition Module, they only have two Wires Between them and other two wires that goes outside from one of them, to the Ignition Coil.
To do the Test, You'll Need: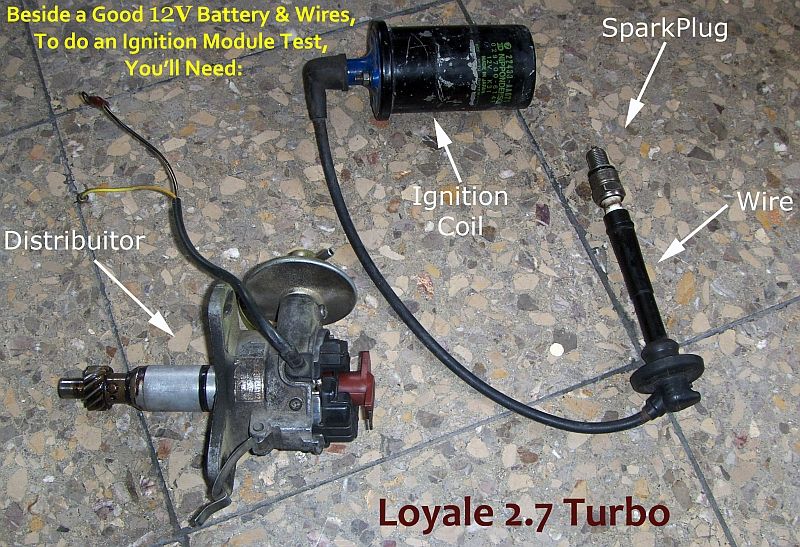 - A Good 12V Battery and Jumper Wires to use its Power.
- The Distribuitor with its Rotor & Ignition Module inside.
- The Ignition Coil.
- A Sparkplug's Wire.
- A Sparkplug.

The Distribuitor has two Wires that comes from the Ignition Module, one is Black with White Stripe, this is the Positive (+) while the Yellow one is the Ground (-) or Negative one.



The Easy Test Procedure goes as Follows: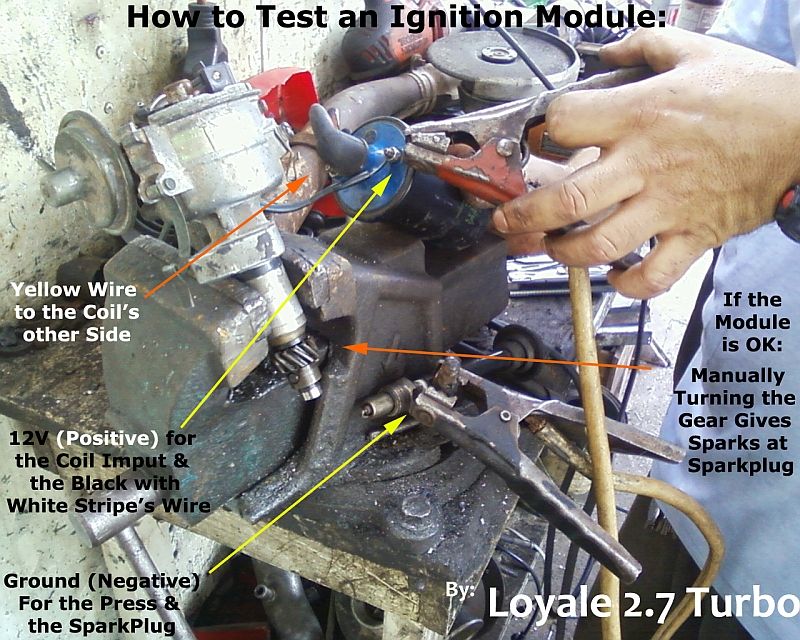 If you Turn Manually the Distribuitor's Gear under it, Two things Might Happens:

► Sparks on the Sparkplug = Means a Good Ignition Module.

► No Sparks on the Sparkplug = Means a Dead Ignition Module.

But you MUST Double Check that you have done Right the Connections.

I Hope this can Help.

Kind Regards.
Edited by Loyale 2.7 Turbo, 04 November 2014 - 02:35 PM.