Hello Everyone!

For many Years I Dreamed about to Swap a Rear Disc Brakes in the Place of the Drum Brakes on one of my Subaru Wagons, Because due to the Hard Use since 1985, the Drums had to be Rectified at a Machine Shop Twice (They Became Oval), and they Needs a very Thick Brake Shoes to Make it Work.

Due to That, the rear shoes needed Adjustments every two Weeks, or the Auxiliary Brake Pump's Piston will go all the Way Out with the Unwanted Consequences... But to find Rear Disc Brakes for the FWD EA82 Subie isn't easy ... and it is even Worse in my Li'l Country.

So a Great Friend here in the USMB contacted me: He had a Complete Set of those Rear Disc Brakes and just asked me for another Subaru Part to Trade ... Great Deal! ...

...

But I Searched and Searched and Searched for that Part... All Across Honduras (and the Rest of Central America with some Help) and the Part that he asked to me was Almost impossible to Find!

Because it has the LADM (Latin American Domestic Market) Specs and our JunkYards only have Cars that came from USA! ... Also the local Subaru Dealer told me that the part was Discontinued!

Long Story Short: it Took me more than Two years to Find Brand New, some Pieces that goes inside that Part (More info ~► Here, on Posts Nº 29 and 30) and Finally I Sent them to USA ... and he Sent me the Complete Rear Discs Set!



So I am Afraid of not finding the Right Words to Say: Thank You, Mr. Jerry (Bratsrus1) for your Kind Patience and effort, which I Really Appreciate ... you'll Never Know How Thankful I am!

I Wanted to Share This story and Pictures of the Rear Disc Brake Set that he Sent to Honduras for Me:
_____________________________________________________________________

So My Dream of Having Rear Disc Brakes Came True!
This is How the Rear Disc Brakes Came Last Weekend, Well Packed in a Box: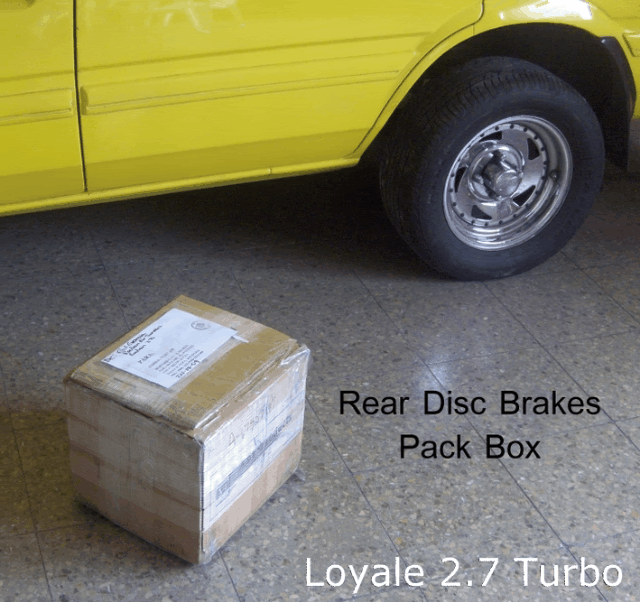 This is How the Stuff Looked just Out of the Box!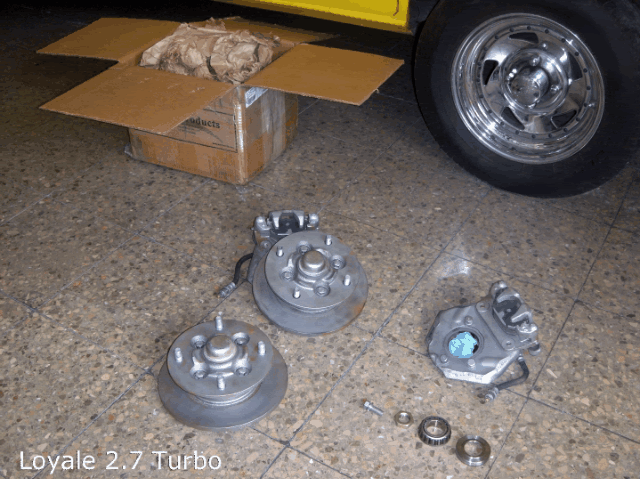 A Brief Description of the Parts in the Picture: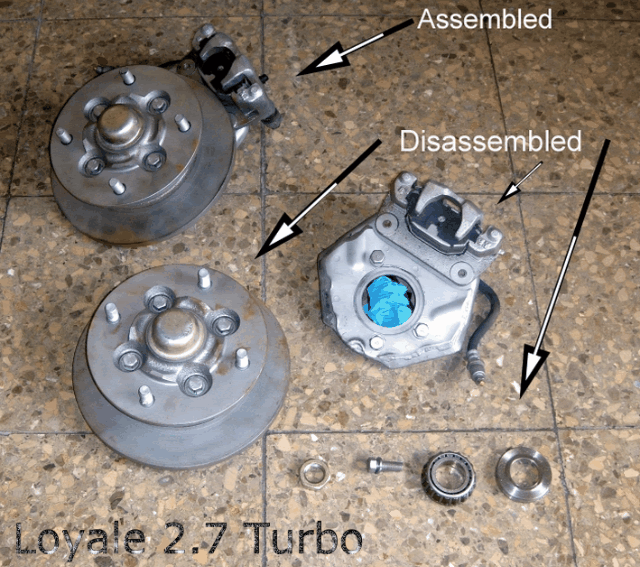 So, if you Notice from the Upper Photos, my Subies Run a Different Lug Pattern on the Wheels, not the Subaru Standard; I Did that Long time ago in order to swap more "Standard" Rims ... So I Have to Redrill the Lug Pattern on This Rear Disc Brakes also, to Fit the Rest of the Car's Pattern and Continue Using the Same Rims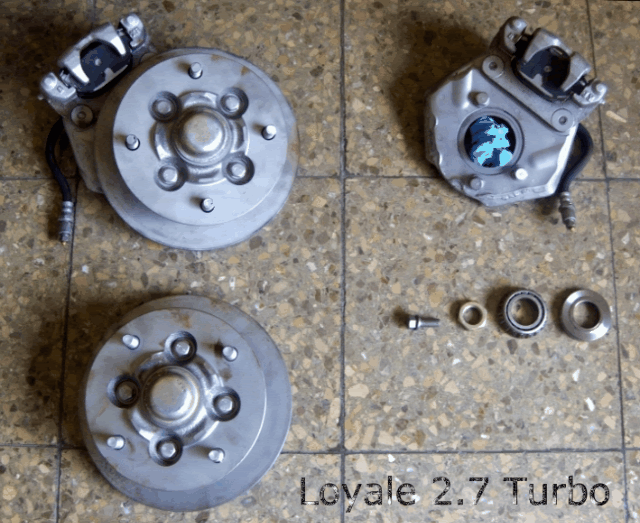 So I Worked this Weekend at a Friend's Machine Shop;
and I Already Changed the Pattern ...

... Look at this Pic for Details:
Well... Let me Know what do you Think About all this.
Kind Regards.
Edited by Loyale 2.7 Turbo, 06 April 2013 - 11:04 PM.
to Center the Images! ;)