I have always loved my subarus and I always wanted an Impreza. Spring of 2010 I got this Impreza L for $200 bucks.

It needed a new clutch and the suspension was craped out. Still a great deal at $200. The car is in great overall shape. It has Power windows, locks and A/C which is always nice to have. Only one spot of rust. Interior is in awesome shape. Motor had 228K on it but still runs great. Car all stock except for CD player. I will be swapping in an EJ25 with new timing belt kit, gaskets, water pump and the EJ22 heads on the motor. I have heard they bump up your compression and get a little more power out of it.
This project is gonna take a long time to finish as I have a long way to go. I want to make it a super good running NA motor first. Then later on down the road make it all turbo. First things i am doing is the motor swap and suspension. I want to do a lowered suspension set up. Maybe 2in lower. I will worry about the exterior styling once it is running good and strong.
Modifications

Drivetrain
1999 EJ25 block
1995 EJ22 heads
1993 EJ18 Intake manifold
12lb lightweight flywheel
stage 1 clutch
cold air intake
muffler
Exterior
Sokudo 17In Gold Rims
GOODBYE license plate
crappy old tint
Interior
Pioneer CD/MP3 player
Suspension
Tanabe GF210 springs
KYB GR2 struts
front and rear strut bars
Videos:
YouTube - Subaru Impreza GC6 five car pass
Pics
stock with the 17in gold rims i scored with tires for $400
Clean Interior
See the license plate Taste the rainbow. The girl i bought it from called it her little skittle
the one spot of rust
the EJ22 motor i was going to use. But EJ25 power will be better.
Here is where it has been sitting all summer.
Plans:

Drive Train
Light weight pulleys
Bigger injectors
Exterior
Ver 6 front bumper
Crystal or blacked out 97 headlights(cant decide)
RS hood
STI grill
2.5RS spoiler
side skirts
rear spats
JDM tails
Suspension
Rear sway Bar
Rear disc brakes
Interior
DVD/CD player
xbox 360
WRX seats
Kicker KS650 speakers
STI carpet
Some pics i love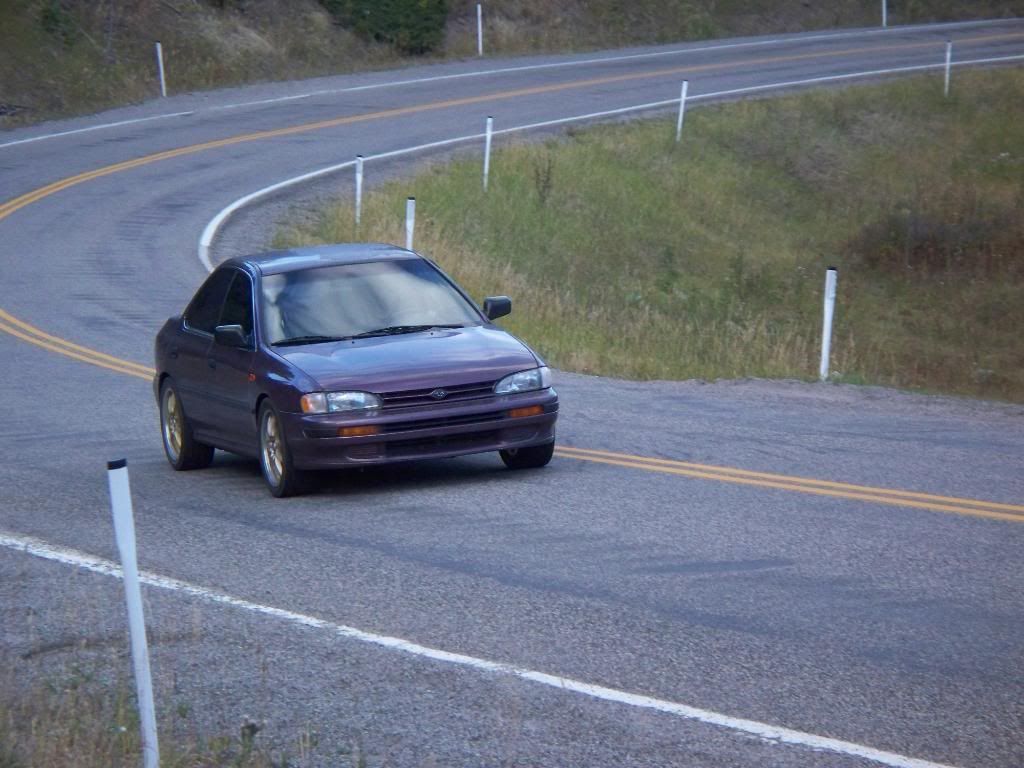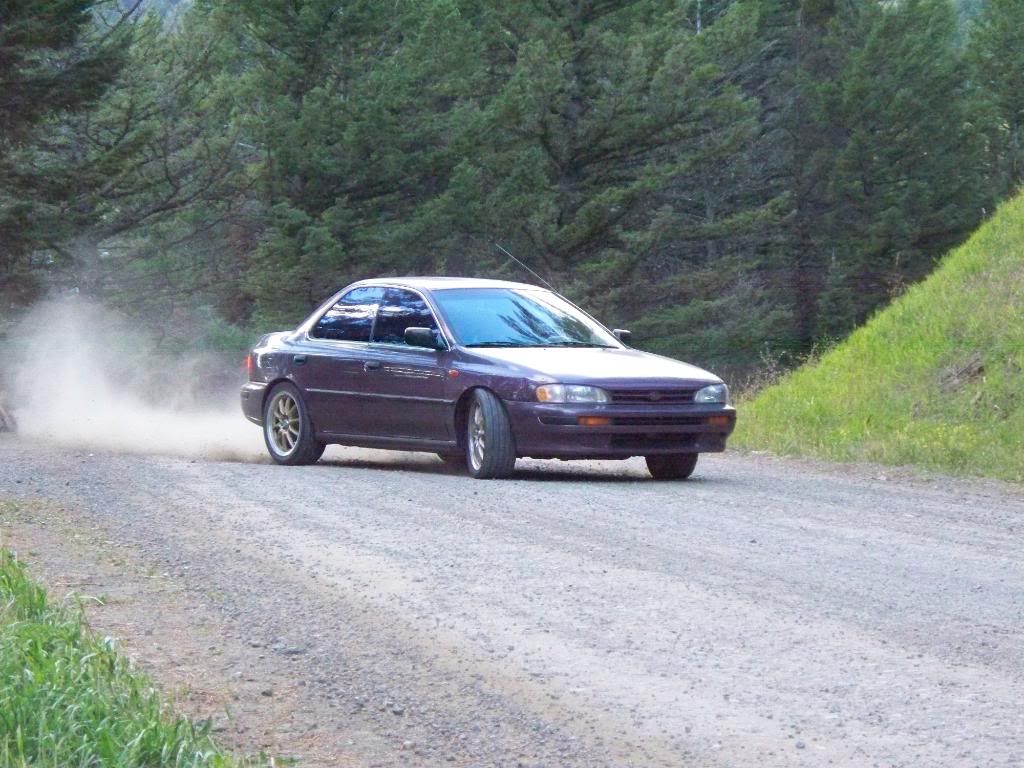 11-07-10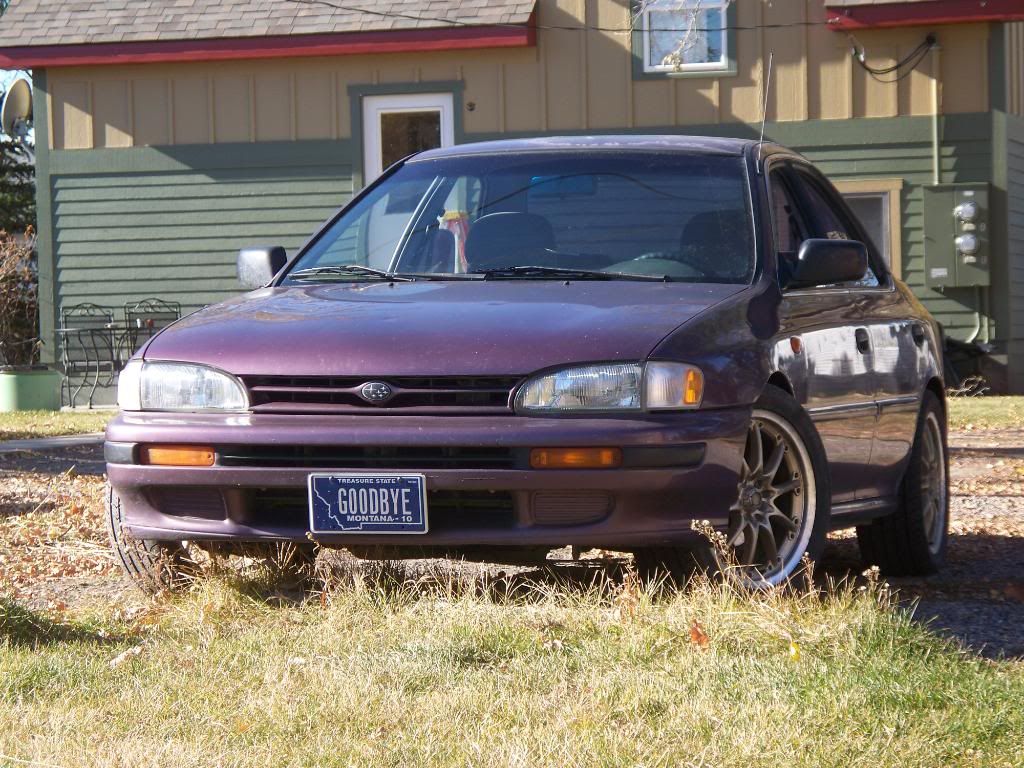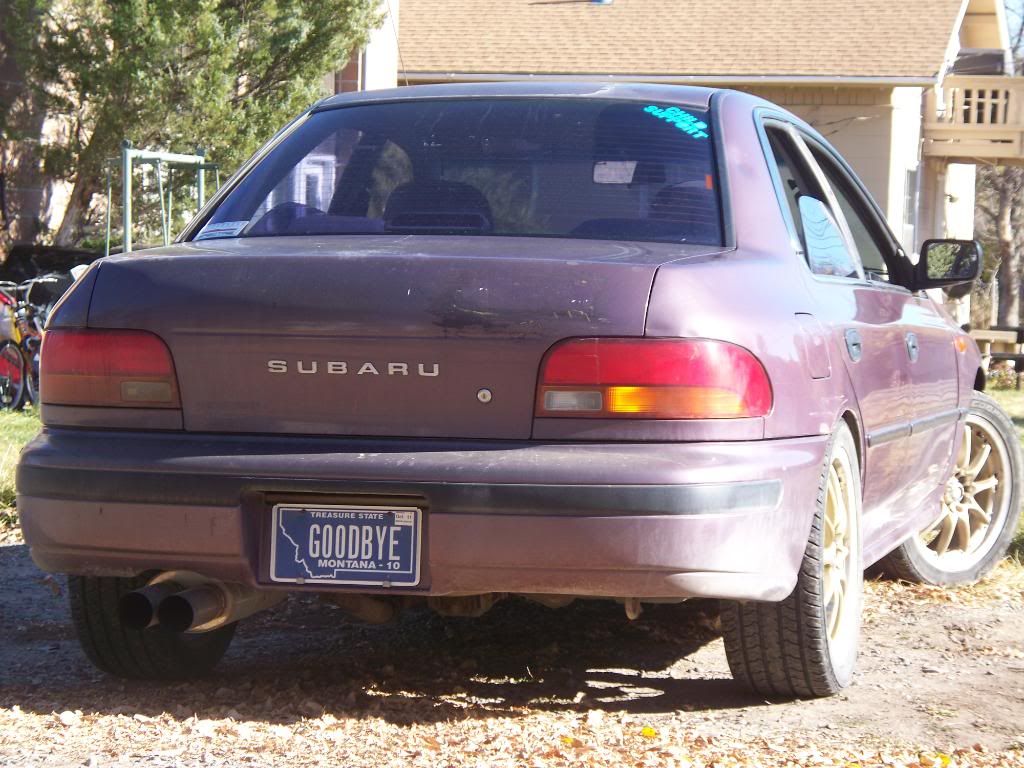 11-8-2010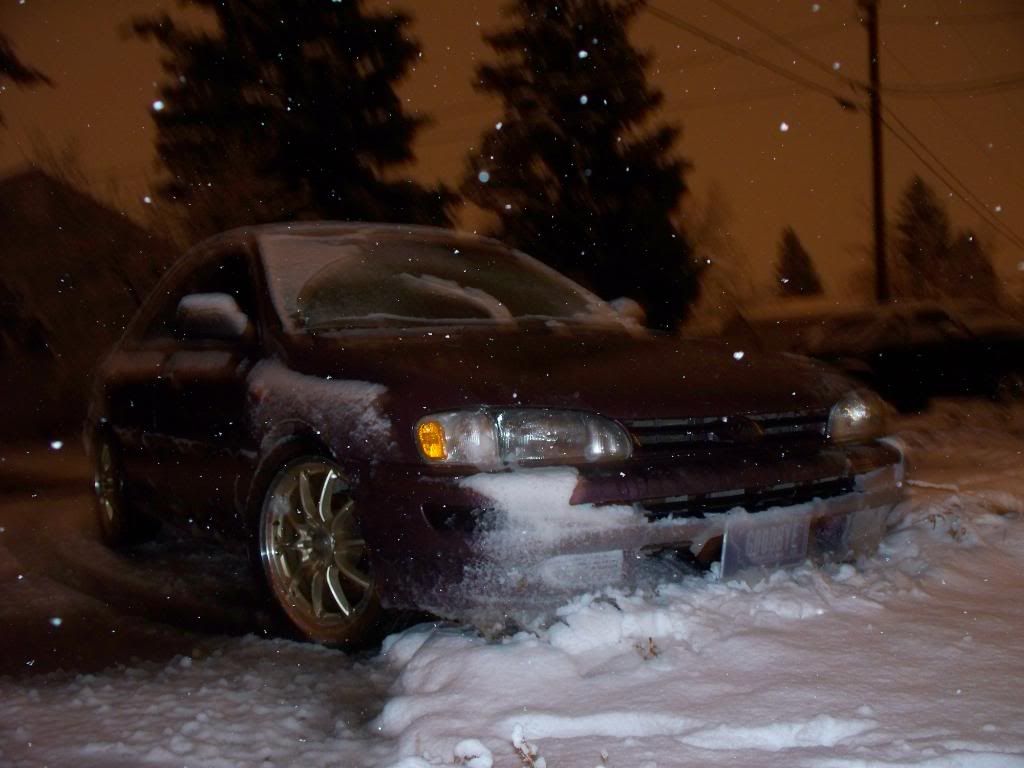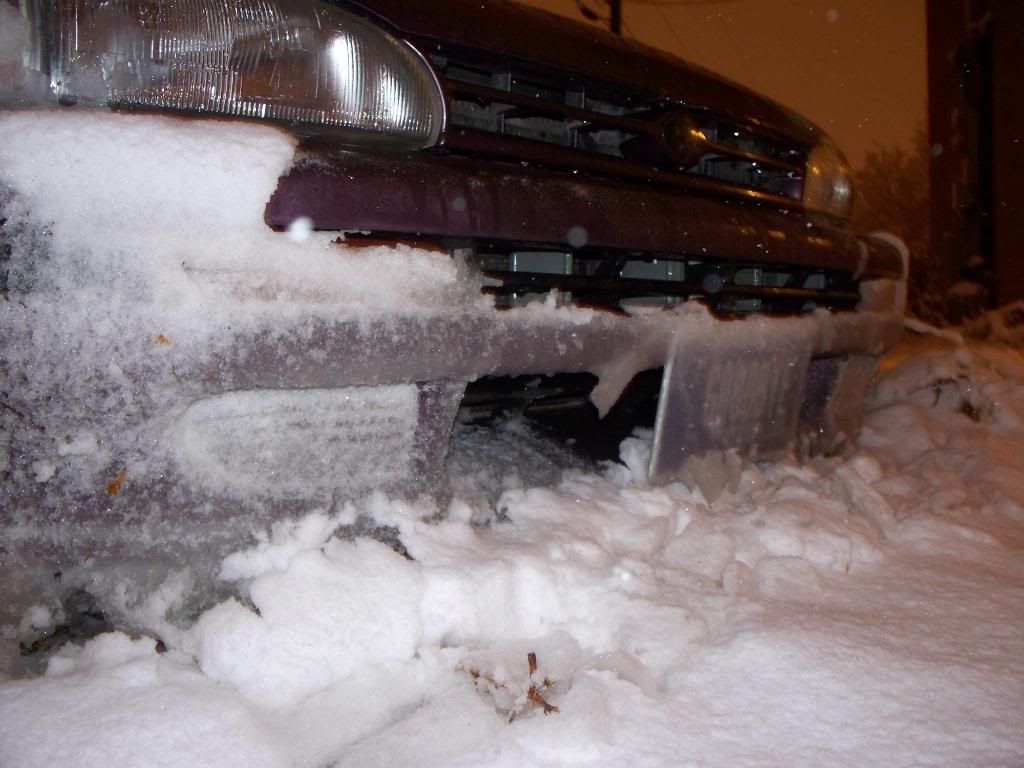 11-13-2010
Winter tires on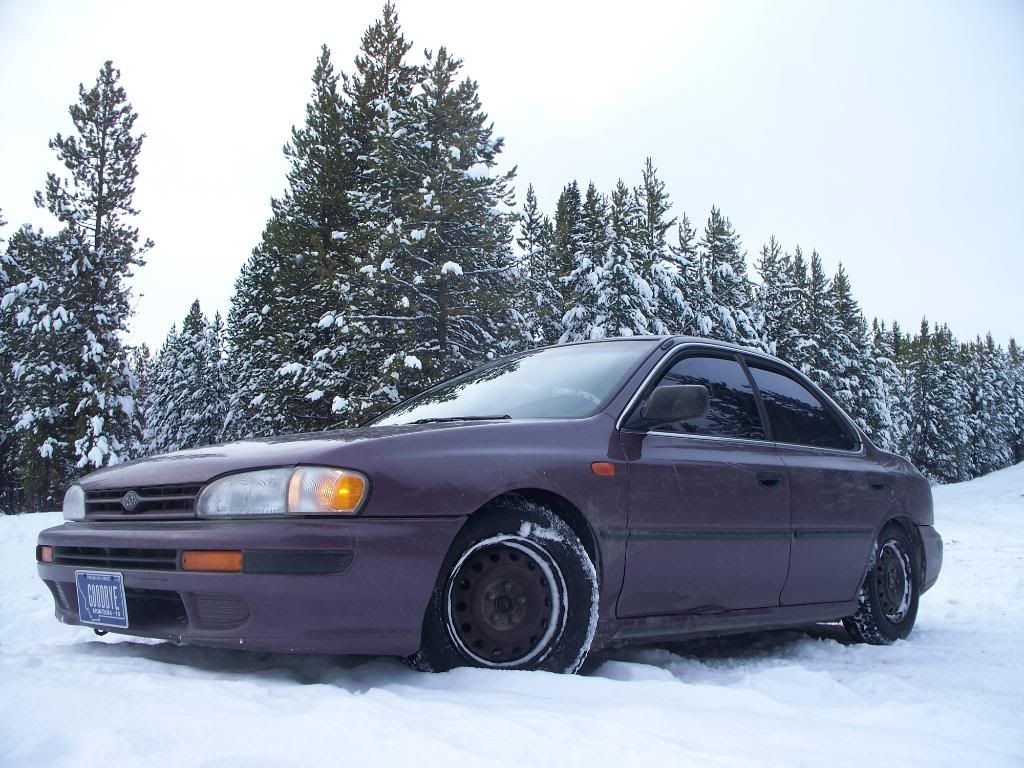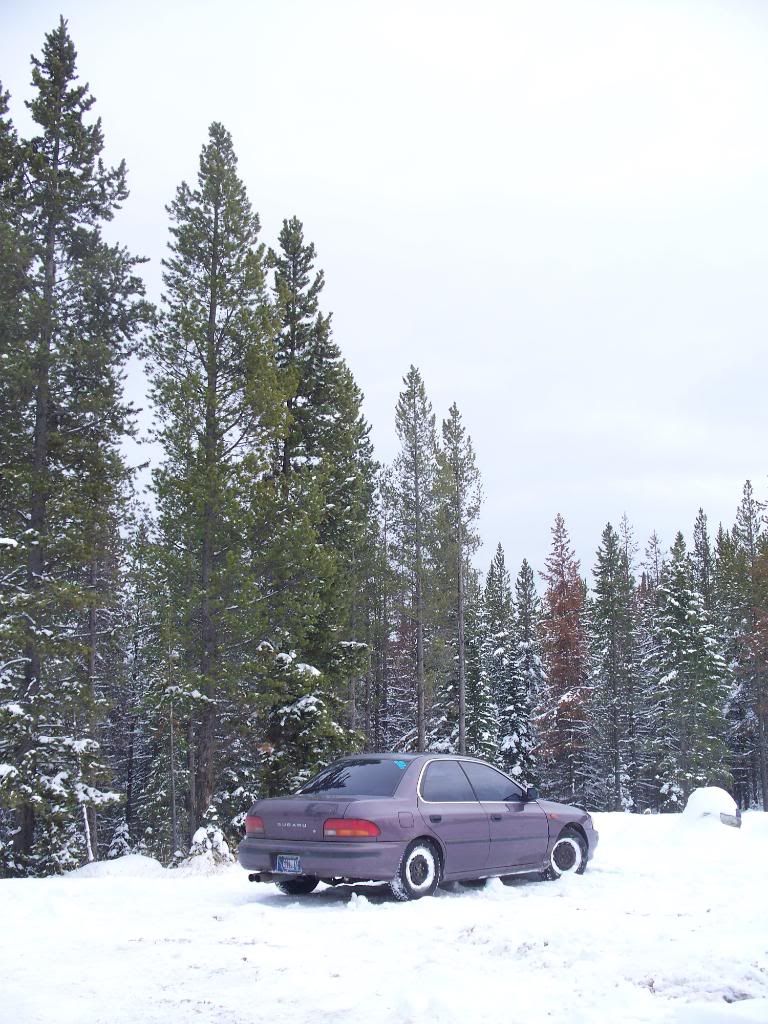 Edited by A DOG, 16 November 2010 - 02:05 PM.