Hi Folks
I've bought a lot of NOS old Subaru parts here in the UK this Summer, including about 2 dozen of these, all brand new in box: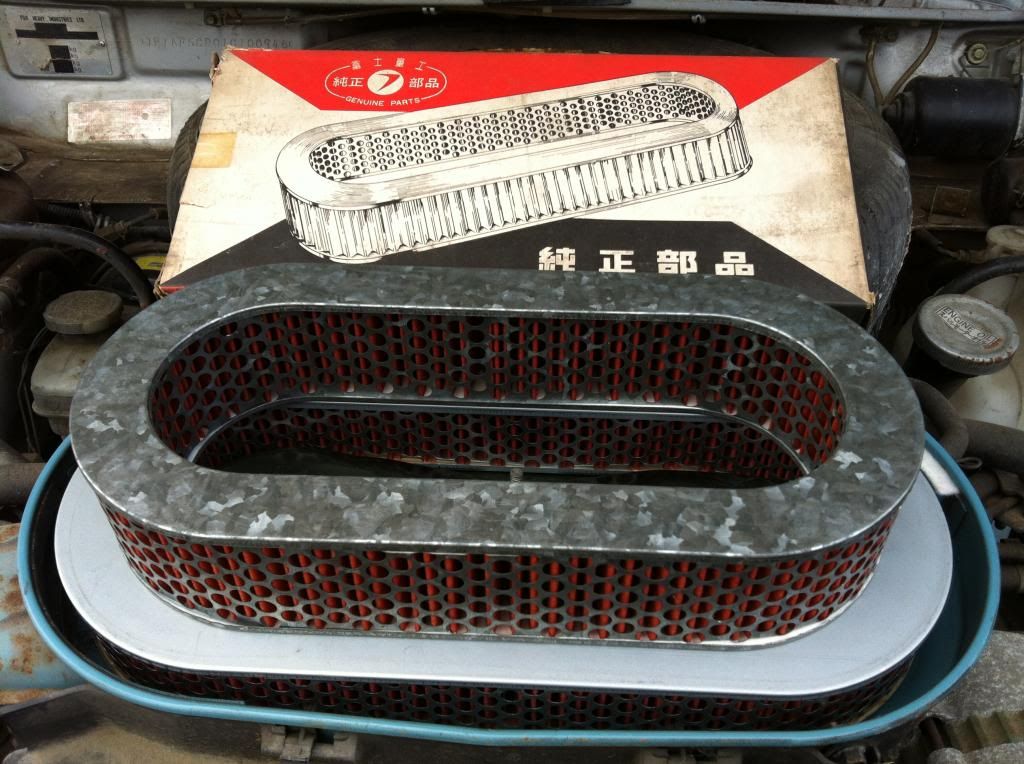 As you can see, perched on top of an EA81 1800 air cleaner they're smaller, which got me wondering "which model is this for?" Surely all Gen 1 1600s had a circular air cleaner box?
My February 1980 Subaru Parts Catalog provided the answer - this is specific to the GFT Hardtop. Anyone know why Subaru chose to give it a specific air cleaner? Was it for more power?
These don't fit my MV (BRAT) or GLF as both are EA81 1800s, so is anyone interested in buying these either individually or by the case?
Once I have an idea of the level of interest, I'll look into shipping costs!
Cheers
Owain