This is a write-up on using the Rear Wiper Arm from a '09-14 Honda Fit. This is a direct bolt on upgrade!
Parts Needed:

Honda Fit Wiper Arm Part Number: 76720-TF0-003
Wiper Blade: Trico Exact Fit 16B
Install Duration: 5 Minutes
_____________________________________________________________________________________
First off a new genuine Wiper Arm assembly can be found on Ebay for $23 or less, usually free shipping! Most don't come with a Wiper blade as shown, but most parts houses will have the Trico Exact-Fit 16B which is no longer the J-hook style clip.
Now once you have the Wiper Arm, remove your original one by removing the one 10mm nut behind the plastic cover, pull off the old Wiper arm (May need to jiggle as they tend to get stuck on the motor shaft) once off, remove the round plastic dust cover which covers the motor shaft and nut, this part will no longer be needed as the new Wiper arm covers that.
You will then want to position the new Wiper arm so the Wiper blade will be Level with the Window Trim/Seal, once adjusted, apply the original 10mm nut and tighten down with mild force, the Shaft will press into the Beveled washer inside the new wiper arm and it will not slip under operation! Install the new Plastic nut cover provided with the Wiper arm and you're finished!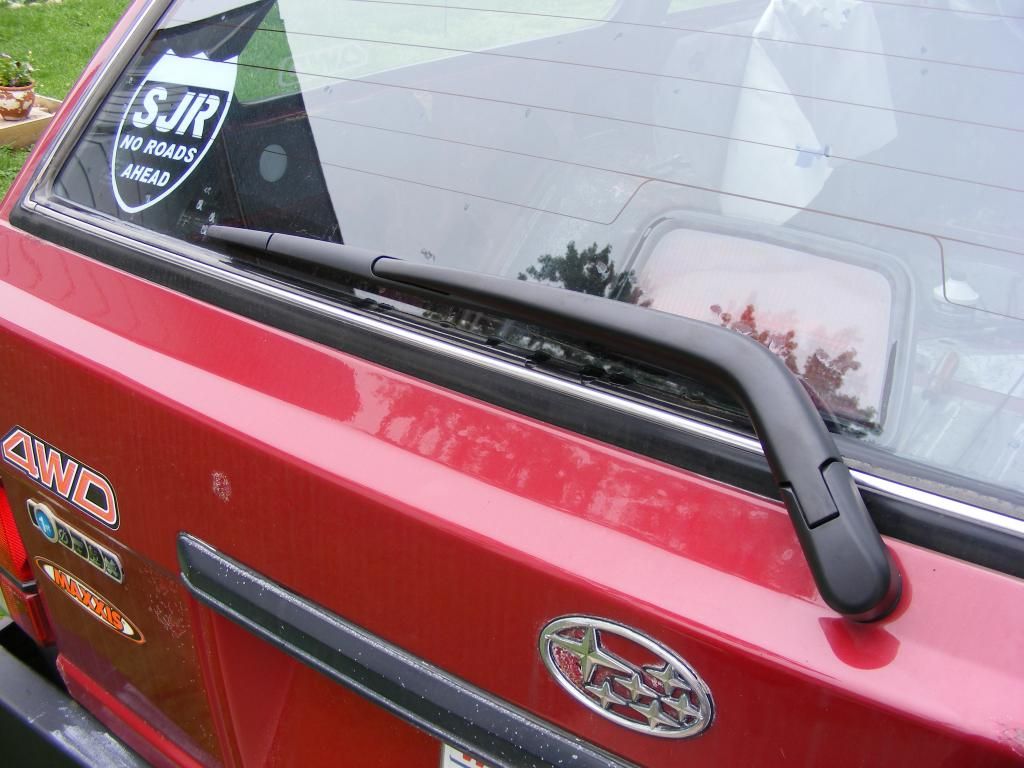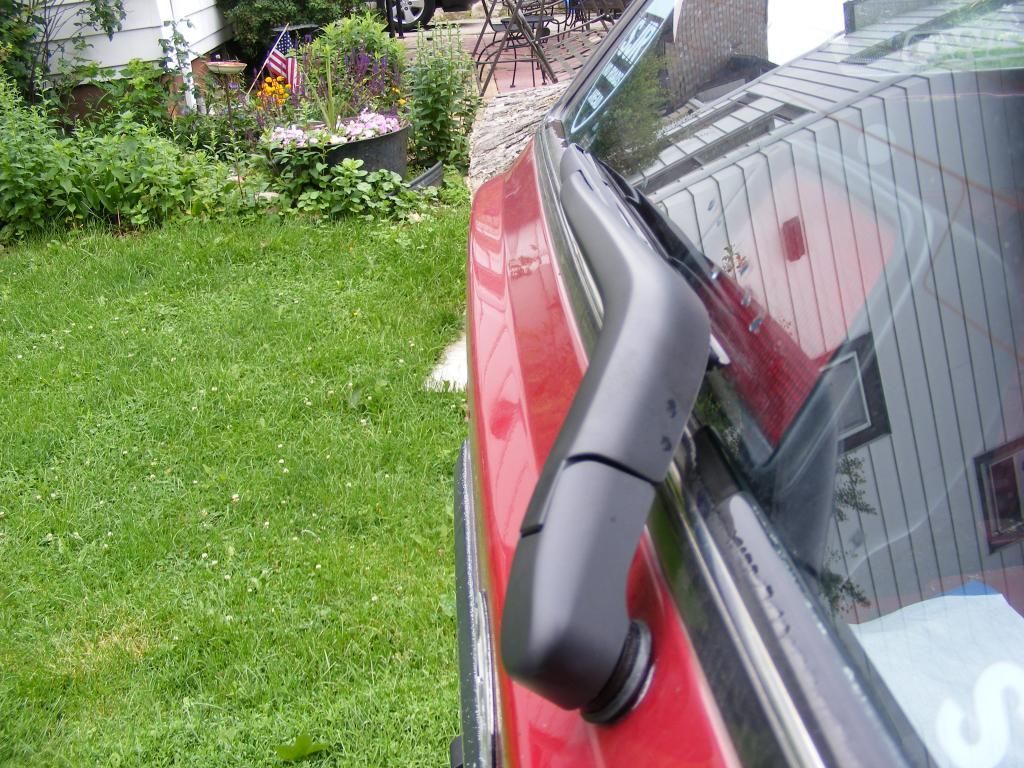 The new wiper arm will press harder on the window for a cleaner, consistent wiping path. One of the best upgrades you can do for visibly.

Enjoy,
-Tom

Note: This setup may also work on the EA81 Wagon and Hatchback.