I got a deal on a GL that ran rough and leaked oil. I didn't know what to expect, but was excited about tearing into my first flat-four! I've got it in the garage finally and removed everything down to the heads.
Can the oil pan gasket be replaced without pulling the engine?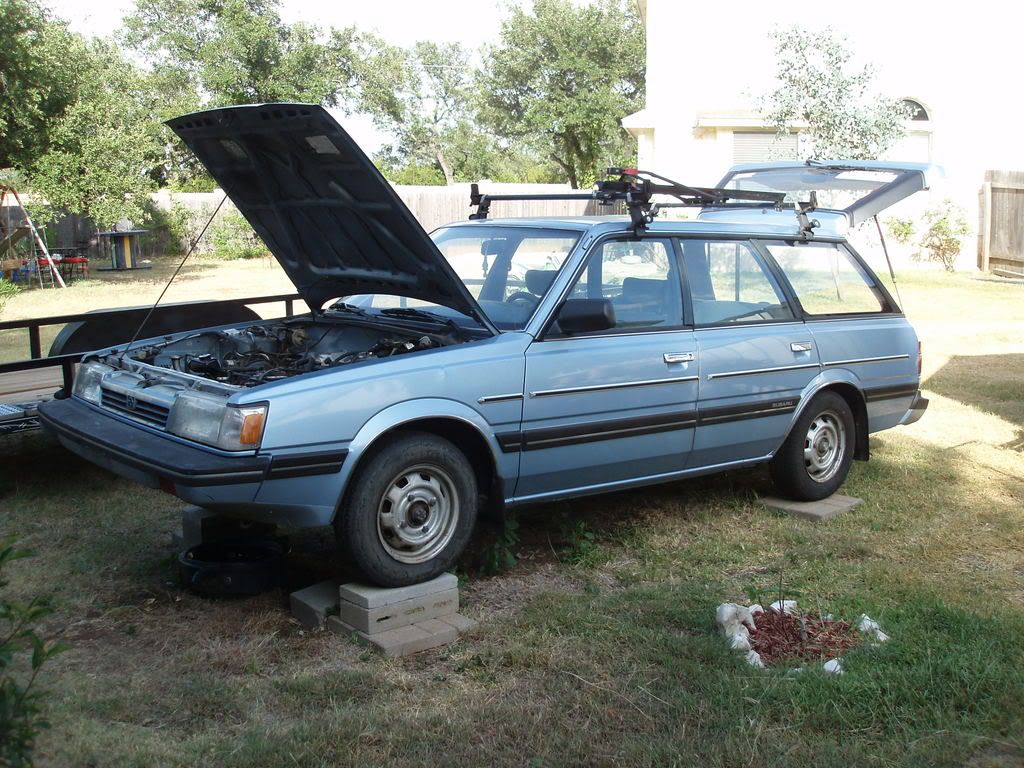 Most progress is on my
Soob's blog
.