You must consider that there are Two Problems with the Sephia's Brakes:
Weak Brake Power.
Front Rotor Warp and Premature Wear on Pads.
The Weak Brake Power has Two Causes

After I Disassembled almost everything on my Wife's Sephia, I Noticed that the Proportioning Valves, which are Located in the Firewall, behind the engine, has some sort of Design Flaw: Vertical Grooves.

Those Vertical grooves made the Proportioning Valves to Leak Brake Fluid while letting Air to get sucked into the System; you can see the Leaky vertical grooves on the Sephia's Brass proportioning valves, in the Following Photo: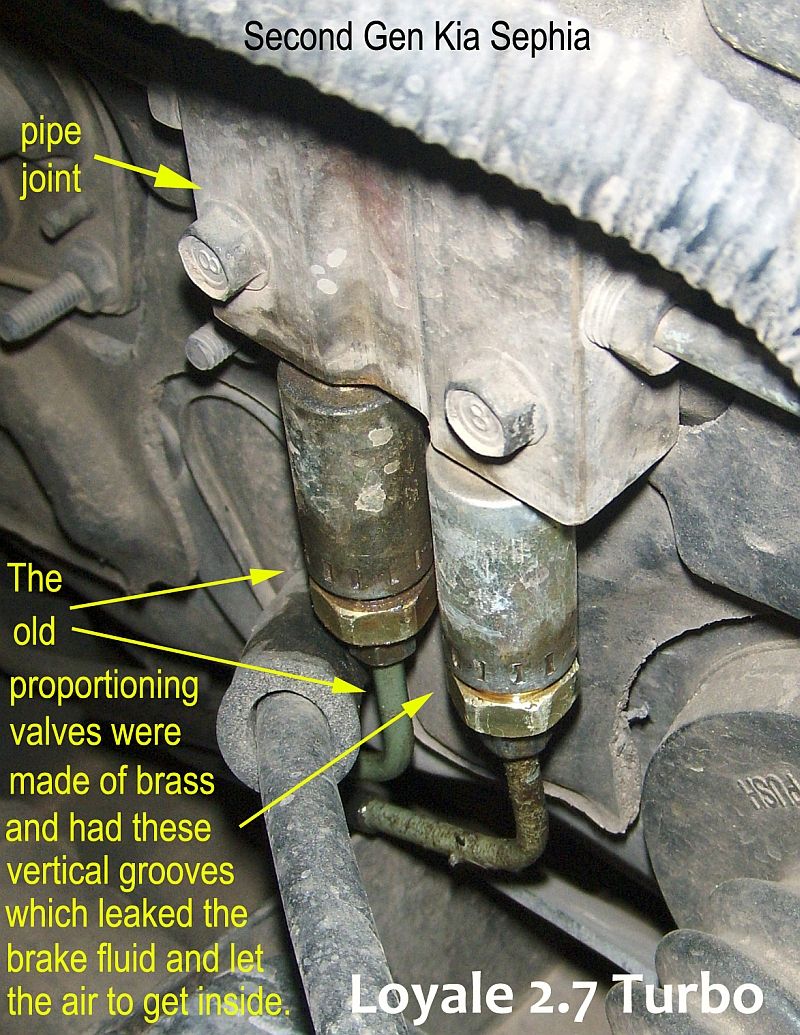 Those were the Original (stock) Proportioning Valves, made of Brass... The Local Kia Dealer had the Replacement for those, but made from a different metal, which looks like Polished Stainless Steel with chromed tops, and Does NOT have the faulty Vertical Grooves, as you can see in the Following Photo: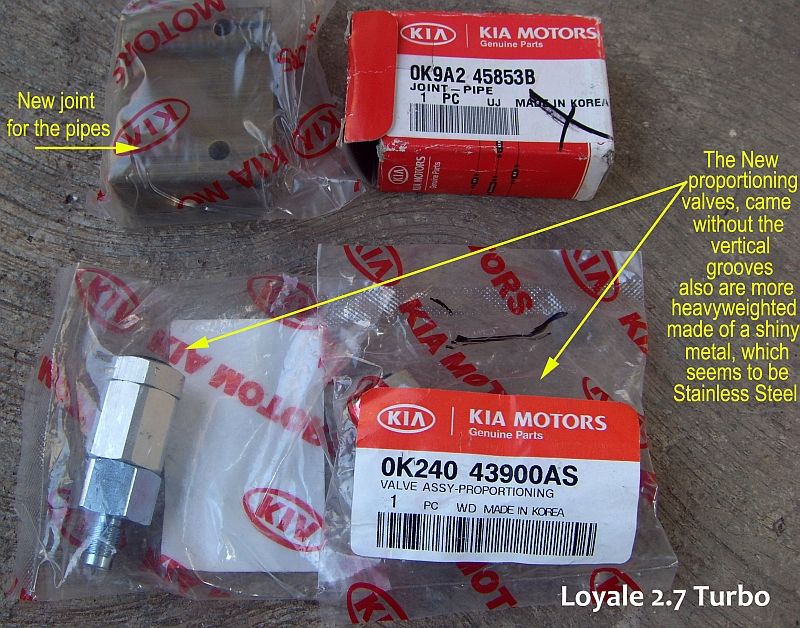 This is their Part Number: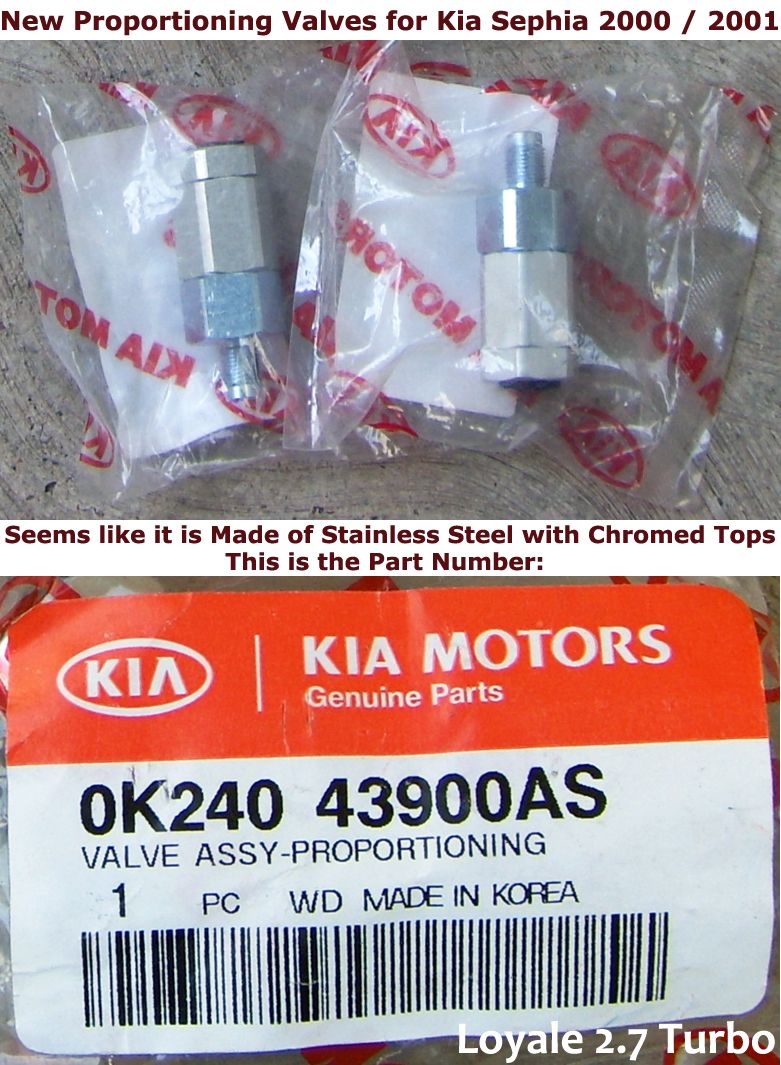 Think about this: Any Brake system that Loose Brake Fluid and gets air inside the pressurized lines, will have a Weak performance; isn't it?

The Leaky Proportioning Valves with Vertical Grooves will make the Brake System Weak, no matter how many times you Bleed the System, they'll let go fluid while suck air; So, I changed the original Proportioning Valves that had Vertical Grooves, with the ones with Newer design without the vertical grooves and new metal alloy instead of brass; the ones you saw in the Photos.

So, the faulty Proportioning Valves was the First Cause for Weak Brake Power.
Edited by Loyale 2.7 Turbo, 13 April 2014 - 10:29 AM.