Well the really heavy angle iron peice is what the t-case mounts are attached to. I reinforced all the unibody around where it is welded to and now all the new floor material is welded to it and both sides of the double layer around the tranny tunnel, focusing around strong points like the seat belt and seat anchores. I'm not sure of the exact thickness of all the metal I used, but it is all very solid now.
This weekend I treated all the t-case brakets and new floor board with POR-15.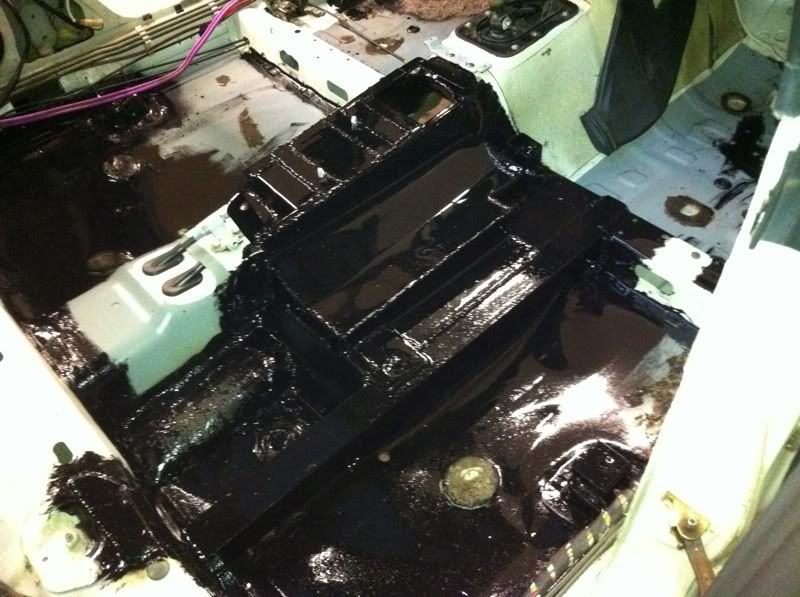 Here you can get a look at the t-case brakets.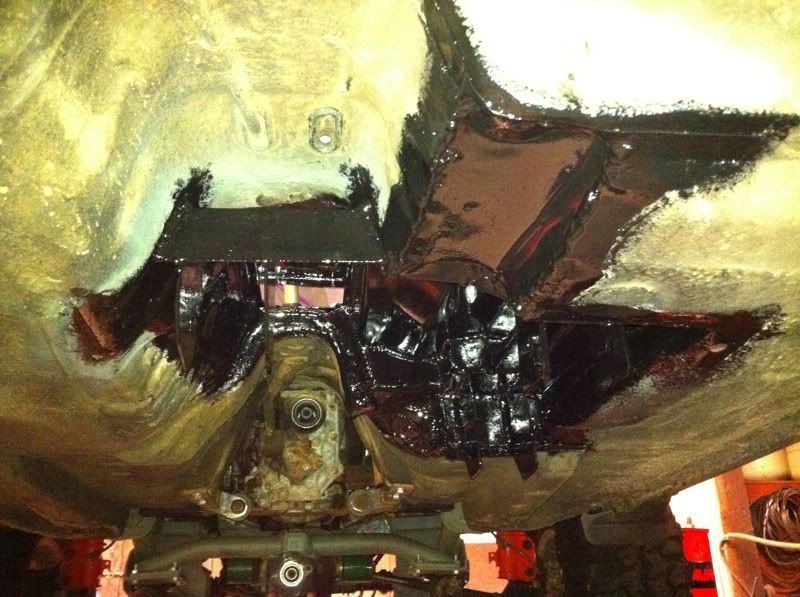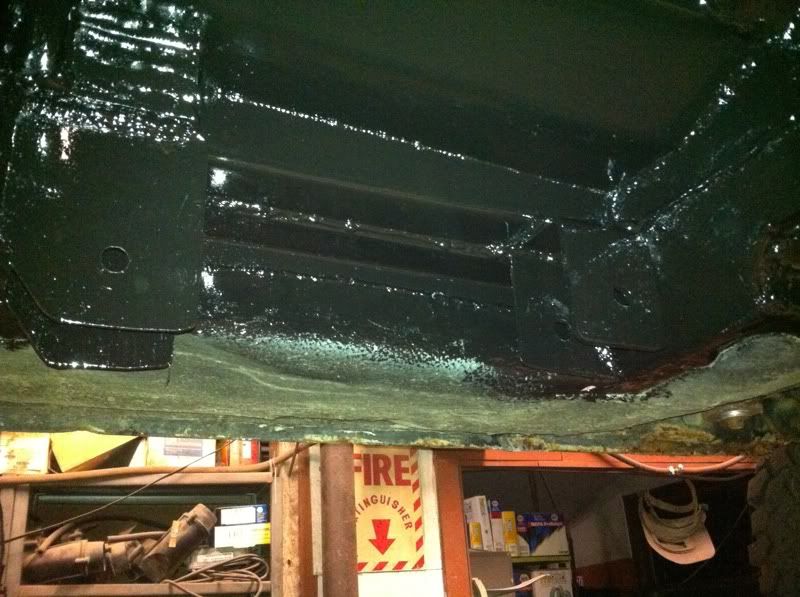 I seam sealed all the joints for extra measure and then recovered everything in sound deadening material.
Carpet going back in and a look at the e-brake in place along with where the sammi t-case shifter boot goes.
With it all pretty much back together. The t-case shifter works perfect right there. I can shift it through all ranges without interfering with the e-brake.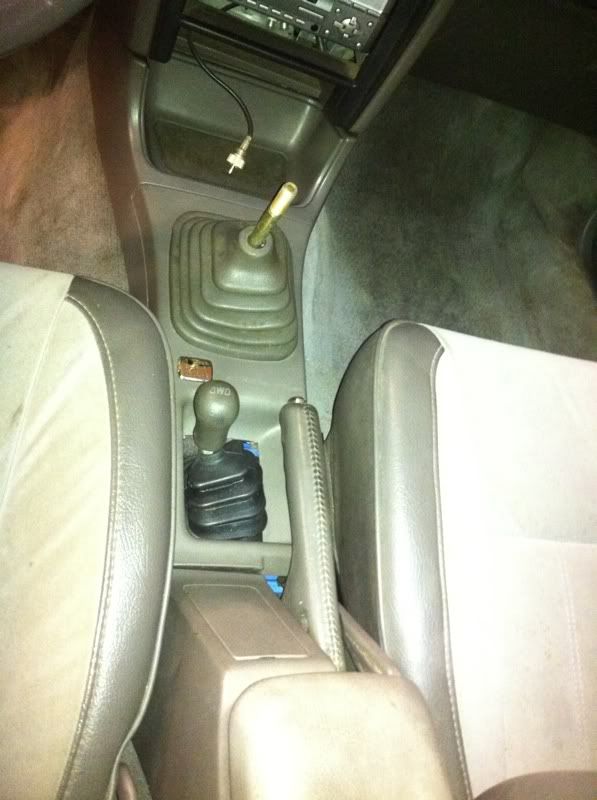 With the drivers seat at the high position it sits level with the raised passenger seat, so it doesn't appear out of place or weird.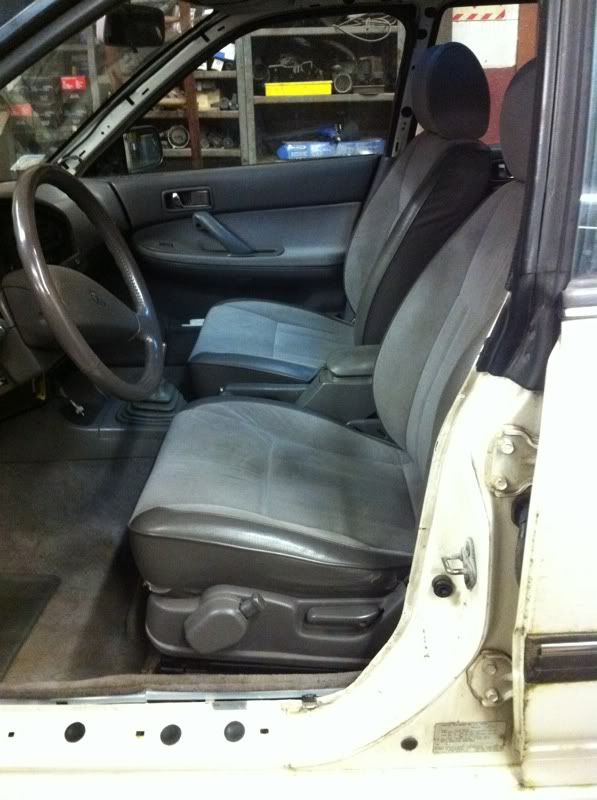 So all and all it feels good to have the interior back together and no more giant hole in the floor. Getting one step closer every week.