I had some rustoeum hunter green in a quart just taking up space in my room.So I mixed in a little bit of rustoeum black.Then thinned the paint with some paint thiner.Then A friend sprayed the car with his paint gun.It turned out really nice.I let it dry for about a half day.Then I proceeded to SCRATCH THE EVER LIVING HELL OUT OF IT when I took the car up a heavily over grown track on a mountain.
the "track" used to be a tunnel access road for the railroad,but the railroad has been closed down for quite some time.The track was very steep and sadly very short but it was still lots of fun.I didn't get any pics of up there,I wanted to, but my phone chose that moment to die. My friend got a few cell phone pics that are up on his bookface.Maybe next weekend we will head up there again and get some better pics with some camera's.As for now here is a couple pics of the paint job.I went from silver,black,grey,rust to a dark green with lots of scratches.Still its a big improvement...
Before: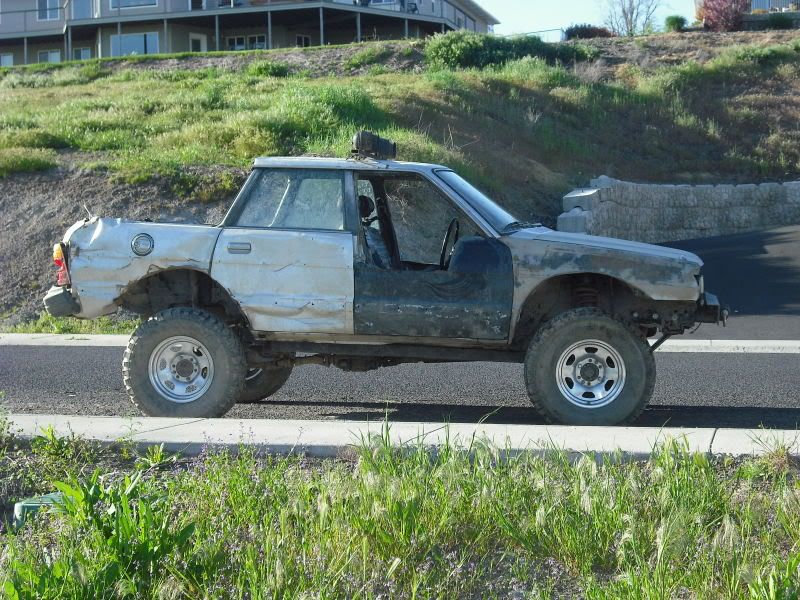 After: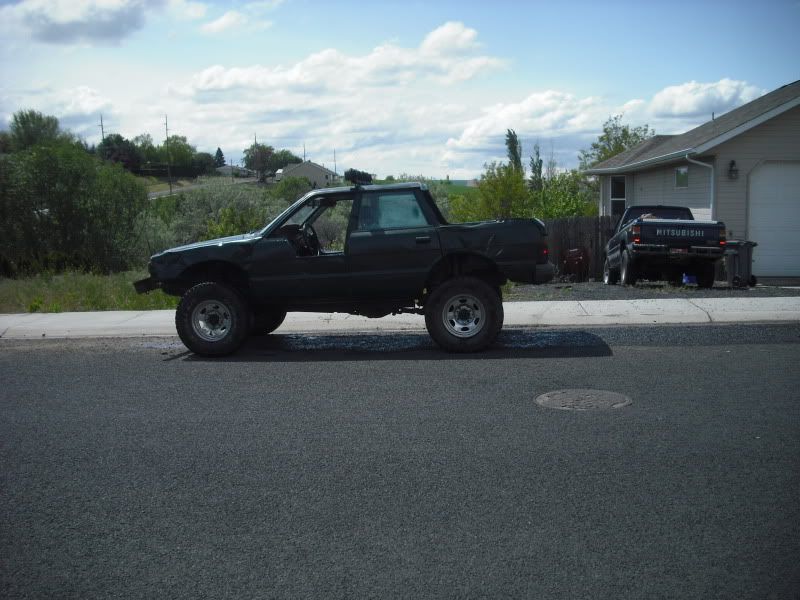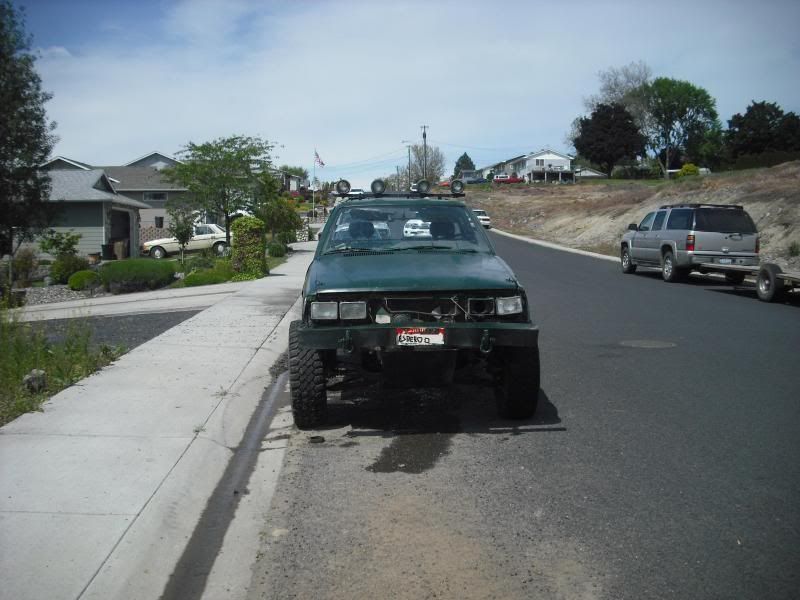 Edited by Uberoo, 29 May 2011 - 01:22 PM.