Hit another roadblock. Whilst trying to line up the tranny to the engine, Found a stud on the transmission was hitting a stud on the engine. Kinda hard to see in the picture, but I think when the D/R was being taken off of the donor car, it took the engine stud with it. Or maybe when I was taking off the old tranny, the stud came out of the tranny and is stuck in the engine. Either way, any tips?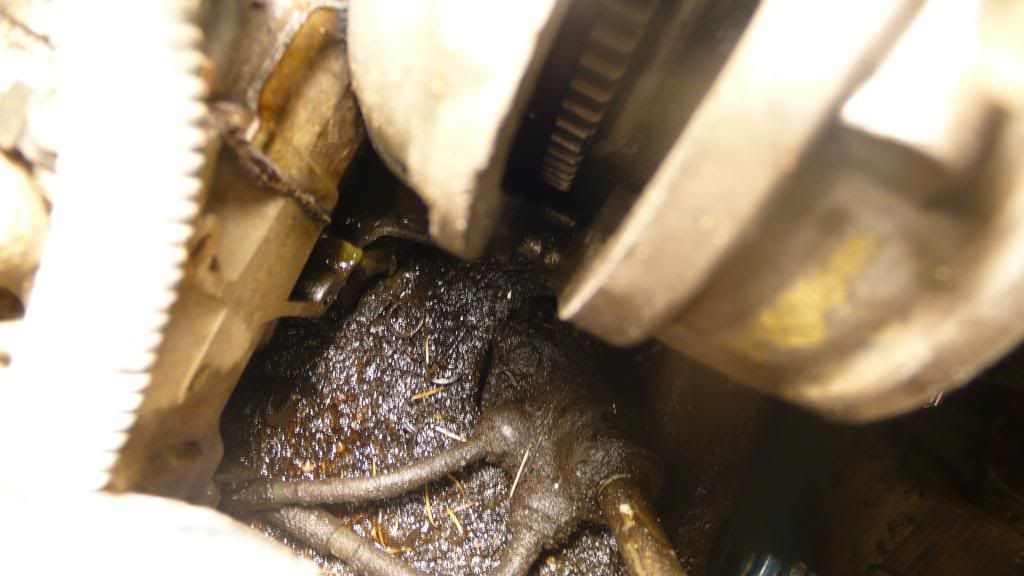 EDIT:
Kinda answered my question. Watched MilesFox's eleventh video, which at 2:15, he specifically states about the dowels. Gonna do what he said: take a 3/16th punch (same one used for axle roll pins) to punch out the dowel on the tranny side. For anyone in the future who is reading this thread, the video is here.
EDIT #2:
Went out, used the punch, no luck. Tried hammering, screwdrivers, punches, etc. Lowered the tranny a bit to give room, but it's not dropped out yet. I'd hate to drop it, but I think I might have to.
EDIT #3:
Never mind, managed to punch out the dowel on the tranny side. Used a 1/4" punch (3/16" was too small), a bit of penetrating oil, a good hammer, and a ton of patience. Let the swap continue.

I've got the best motivation to finish this tonight. If I don't get my car running, I'm going to have to go to school tomorrow in my mom's Explorer. While that may not sound bad, her Explorer has an interlock system on it (like a breathalyzer, and you must blow to start the car).

Must finish!
Edited by jj421, 10 March 2013 - 10:34 PM.