The outer joint just ...came apart. No bearings left. I'm guessing they just started wearing and then decided not to hold together anymore. Long story short I drove another 150 miles with the outer-joint of the rear axle just rattling and bouncing and skipping around in the axle cup. It was extremely noisy.

Just yesterday I took the axle apart...well...kinda.
I figured because of how the rear suspension is and how the axle failed, I could run my car without it. So what I did was jack it up yesterday and remove the 3 bolts from the rear trailing arm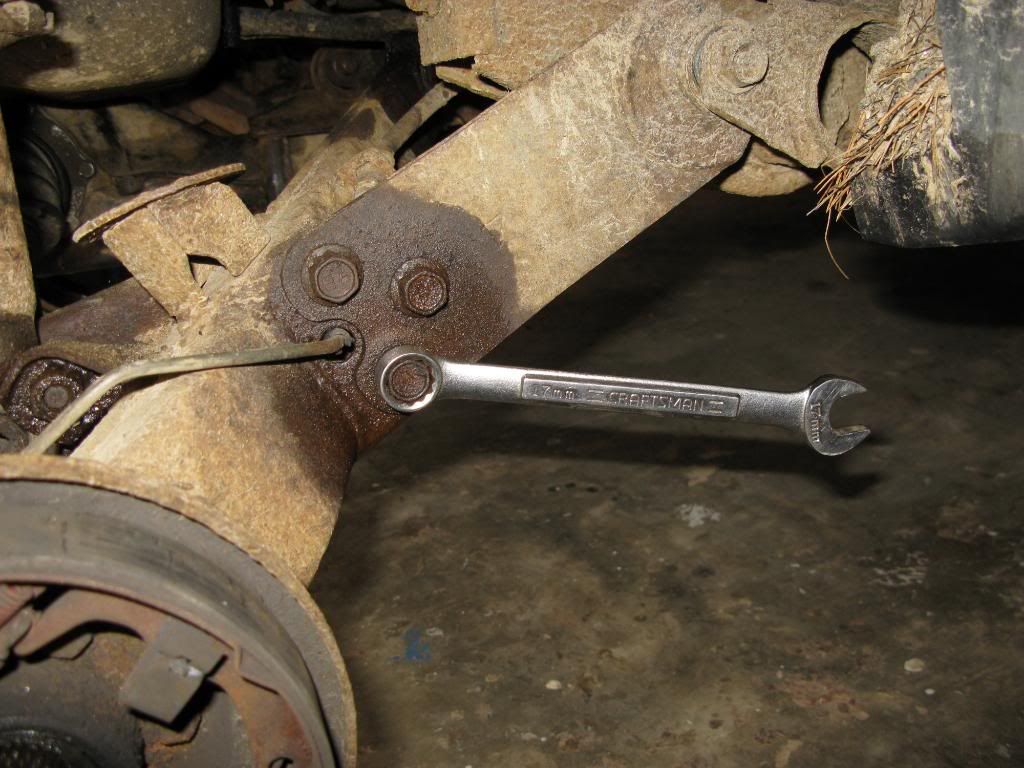 Photo credit 987687

So I removed those bolts and that gave me a little play to pull the wheel towards me. When I pulled the wheel toward me that allowed me to maneuver the axle out of the cup on the back-side of the wheel hub.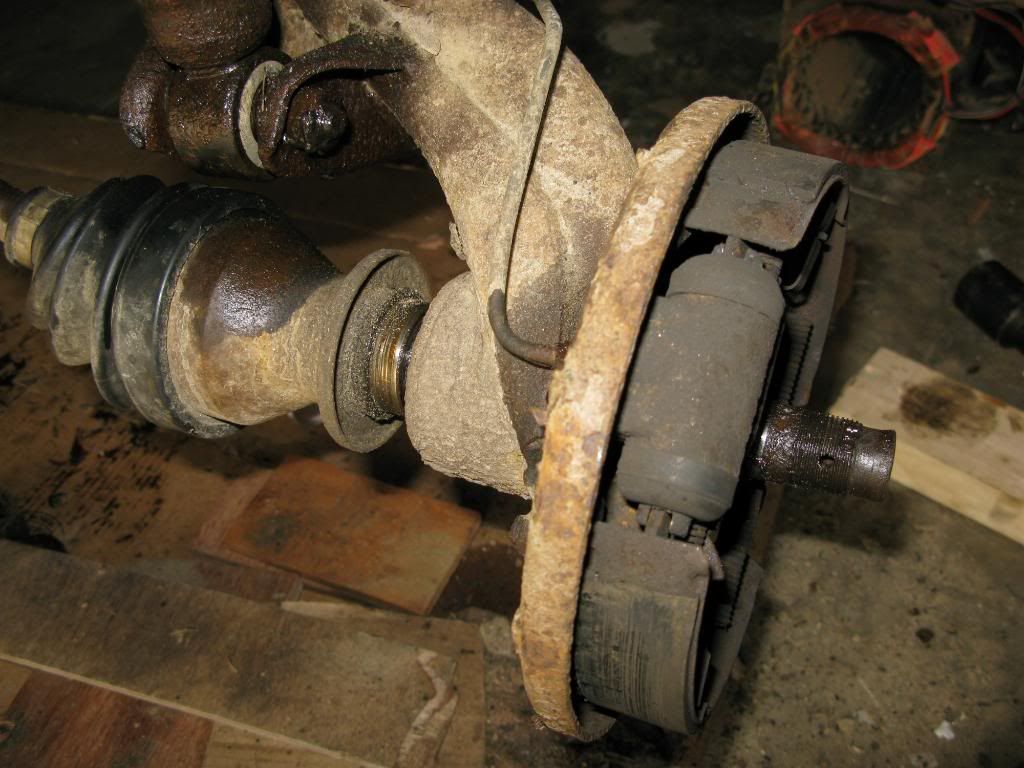 Photo credit 987687..again. (thanks!)
after I did this the axle literally fell out of the cup sticking out of the diff.

Thanks for reading so far haha because here's my question. Is it safe to drive around with no rear axle? I've got the cup part of the axle still in the wheel and the cup part of the axle still in the diff...but no axle between them.

Should I remove the cup from the diff?
Could driving like this damage my diff?
Just out of curiosity, what would happen if i put the car in 4wd like this?

I took the car for a drive after and all seemed well, except there is a rubbing noise coming from back there now that sounds like a slight tire rub. It's NOT a tire rub, but it sounds like what a tire rub would sound like, and it goes away temporarily when the back suspension loads up; for example if you drive over a little hump in the road at speed, the noise gets louder just after the hump, when the suspension drops and the whole weight of the car has been lifted a bit, but when the car comes down on the suspension after a hump like that and the suspension is all compressed back there, the noise goes away momentarily. On level ground with no body weight shifting, the rubbing sound is constant but not too loud.


What say ye? Thanks for the helps!