Advices for Longer Constant Velocity Joints' Life!
Having Changed Many Many Constant Velocity Joints on all these Years (Not only in Subarus), I've Found some Ideas that Really Helps to Extend their Life, that I Want to Share with you.
---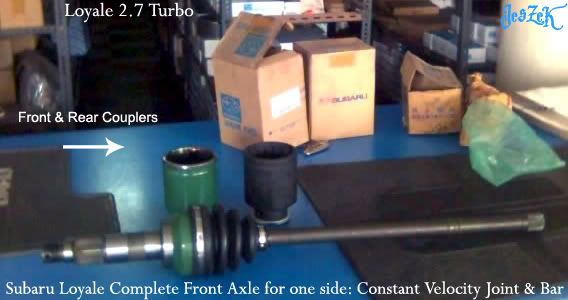 Grease:
C.V. Joints, needs the Very Best Quality Grease that you can obtain, Lesser Quality Greases equals to Lesser C.V. Joint's Life for Sure, the best additive for C.V. Joint's greases is usually known as Graphite but is written as MoS2 (Molybdenum Disulphide) and makes greases to be Approved for C.V. Joints, like these:

Such additive is even used in Manual Transmissions and Differential gears,
I use those on my Subaru "BumbleBeast" since many years ago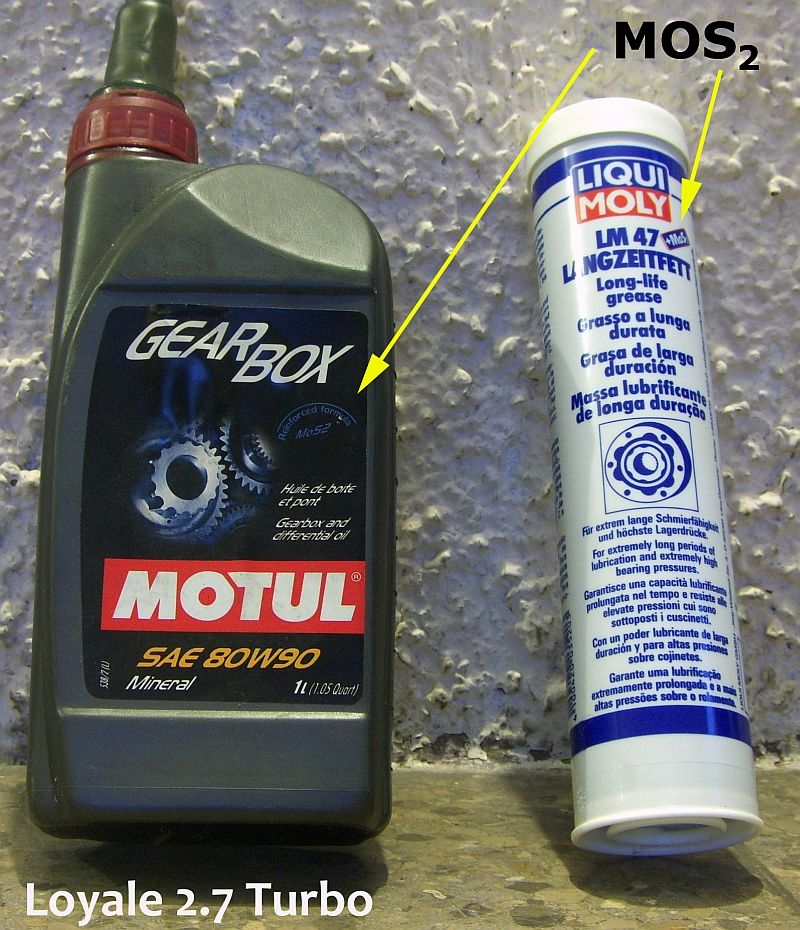 My advice is: ► Choose a Grease intended for C.V. Joints, not a cheap, soapy universal grease.
---
Rubber Boots:
I Suggest you to use Always the Subaru Original Rubber Boots.
Even Using Cheap C.V. Joints...
...Because other Brands Doesn't last very much.
Subaru designed one Short Boot to be Used at the Wheel's Side (outer Boot), and one Long Boot to be Used on the Gearbox Side (inner Boot), the Difference could be Seen in this Drawing:
Since both Boots does have the Same opening Measurements, their only difference is that one is Longer than the other, it does Not make any Sense to Use the Short Boot; Specially considering that the Wheel side does Much more Effort due to the Steering Turns that Stretch 'em many many times per trip.
My advice is: ► Use the Longer Rubber Boot at Both ends.

Because the inner Boot (Longer) Works Perfectly in the Place of the Outer Boot (Shorter). Being Longer aids the Boot to Handle Better the Continous Stretchings from the Steering Turns; so it Will Last Very Longer than the Short one, holding there the Grease, and the longer boot helps to elongate the C.V. Joints' Lifespan on Lifted rigs, because it compensates the increased angle of the axles.
---
Also I've Found that a Simple Driving Behaviour can Make C.V. Joints to Last much more longer: To Relief Pressure from C.V. Joints while doing U-Turns; let me Explain:

C.V. Joints works as you can see on the Followin' Animation:
So, when you do a U-Turn, the Balls goes from one Side to Another very very Fast; if Acceleration is Forced (in Example while Accelerating the Engine) the Balls will go Faster and harder with the Extra Pressure and shearing against the walls, and that will Worn them and their Holding Basket very Fast, also their C.V. Joint's base.
► My Advice is: Do the U-Turns Just with vehicle's Impluse.
Give to the Vehicle enough Speed and leave the gas pedal while doing the U-Turn, also you could Place the Shifter in Neutral Gear (or Press the Clutch Pedal to the Bottom) in manual transmission vehicles; only while the Car is Turning, that Releases the pressure from the C.V. Balls ...
...it makes Miracles in C.V. Joint's Life!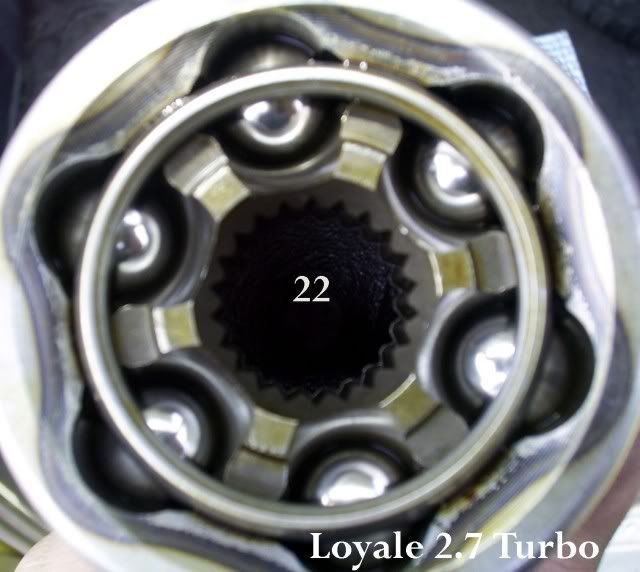 ---

One last thing that might Help, is the Use Good Quality Zip Ties, instead the Metallics with Razor's Edge that could Cut the Boot; I'm Using those in many cars since 1999 with Great Results! ... Even in my Lifted Subaru "BumbleBeast" as you can See in this Photo below: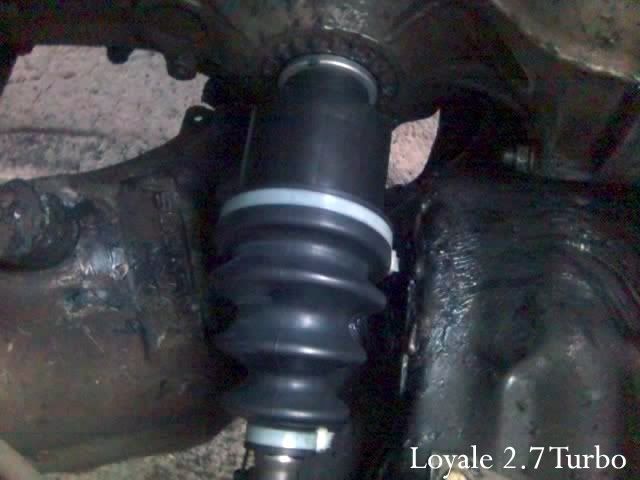 They'll Stay right there if Properly adjusted and be Sure to obtain the Best Quality that you can buy, not the toughest ones because those are too hard for the application.
---
Two Things are the Most important in C.V. Joints' life:
► Grease: If a Boot Fails, you must Hurry up to Change it along with new, fresh Grease, as soon as possible, so Weekly (or Sooner) inspections to the Boots are Highly recommended.
► Driving Behaviour: if you Usually Force the C.V. Joints, (i.e: like Burning Tires in U-Turns) they'll Break soon.
Remember, if you find this information useful, let me know by hittin' the "Like" Button.

Kind Regards.
► Edited to add the Tags for the New USMB Search System.
Edited by Loyale 2.7 Turbo, 08 November 2015 - 11:55 AM.