So, thanks to "peacewize," I now have under-the-bumper fog lights. They're mounted a bit low, which I feel like won't be great if I go offroading. Not to mention I don't think they're street legal, especially if I have all six of my lights on at one time. Also mounted pretty far back. Like right in front of the tires. But I don't mind. Now there isn't much I
can't
see on the road. Just need some roof rack mounted 100 watts and... :cool: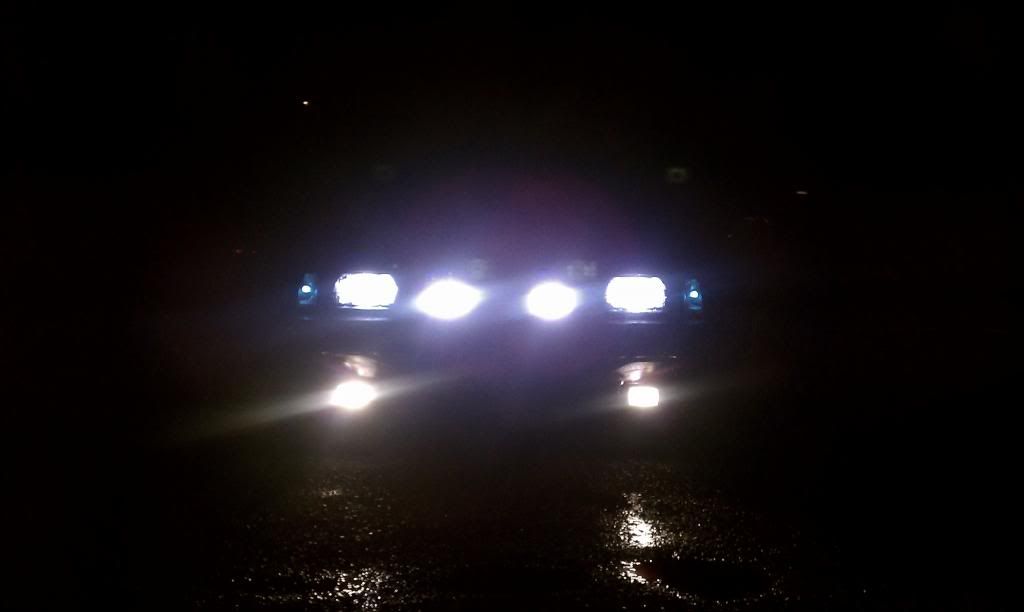 Anyways, I digress. With all these lights, I need a new alternator. Idling at 750 RPM with all six lights on, well....
Not to mention if I add brake lights, turn signals, heat, rear defrost, wipers, rear wiper, radio, etc.... Once I rev it above 1250, the voltmeter gets into the "healthy" range.
So, I would say I need an alternator upgrade, haha. I've done some reading already, and our stock alternators seem useless once you add any accessory. I've read there are two swaps to do: the Maxima swap and the GM swap. The GM seems easier since from what I've read, you only need to figure out how to mount it. The Maxima swap, you have to change out the pulley, wiring, and mounting.
I'll probably do the GM swap since it's easier. But what I'd like to know is what specific car is the best for the swap. Is there one car that has the most alternator output, easiest to install, and easiest to find? Thanks!