So in the pokings-around in the BRAT over the past couple days, I found that one of the driver's seat rails was fractured in half, and the passenger seat back was almost completely toast.
Hit the PaP today to look for replacement parts. Snagged a set of EA81 seat rails then help heading down the yard to see if there were any EA81 donor vehicles with good seat(s) I could snag.
Then I found these...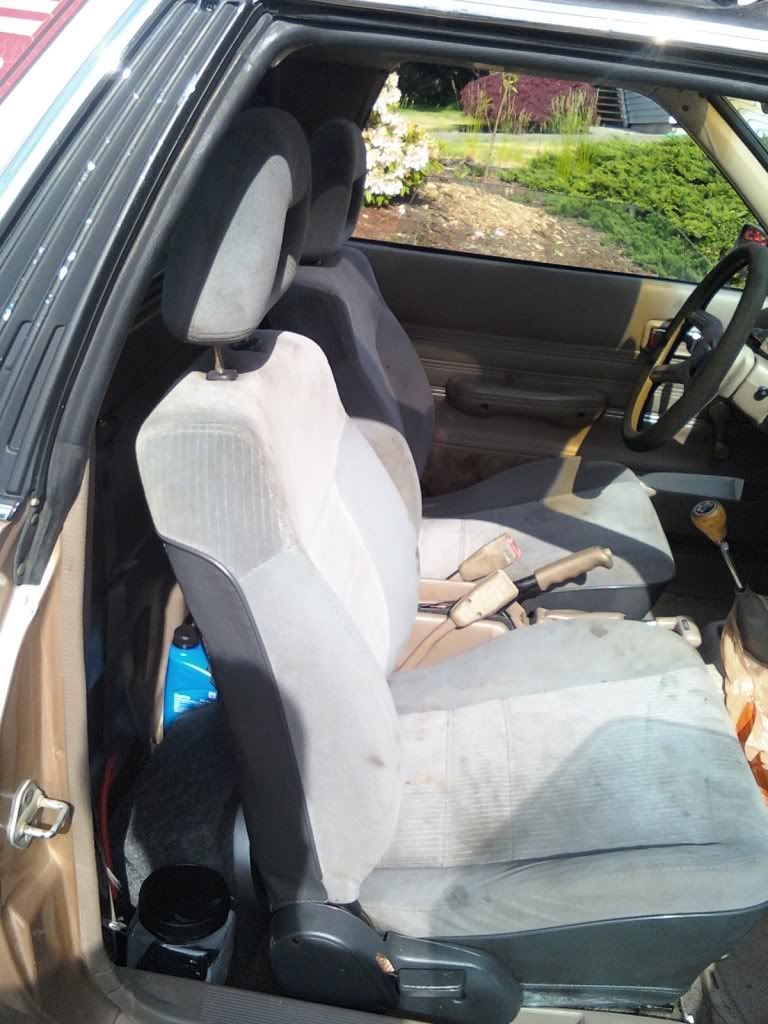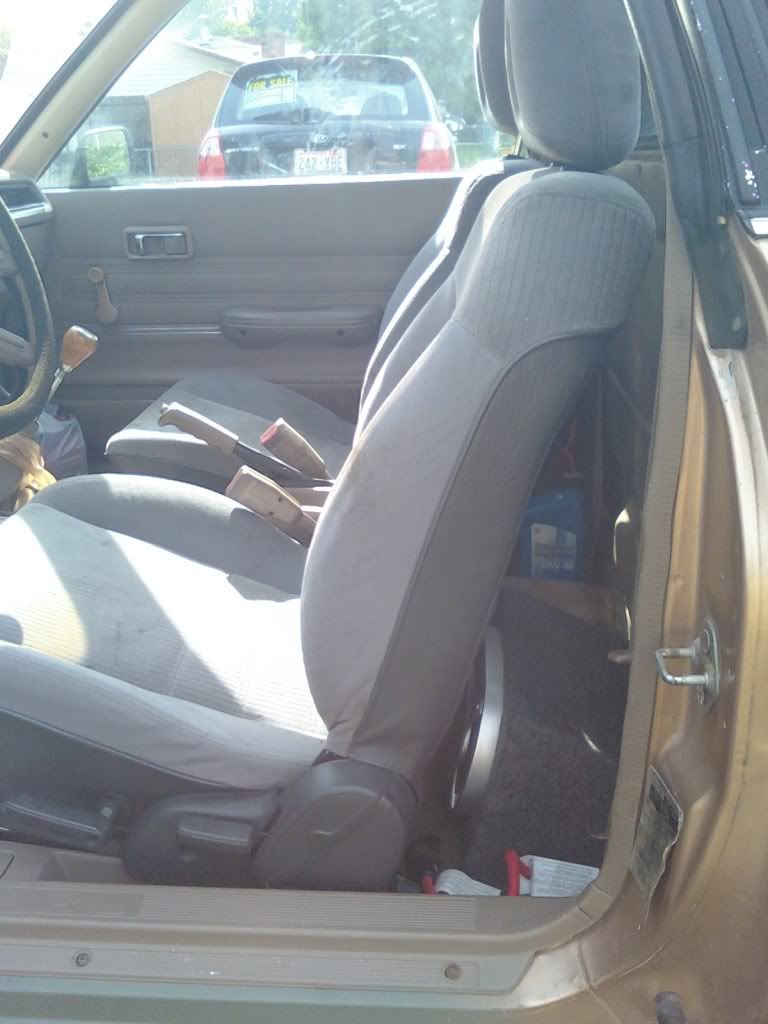 They are almost a direct bolt-in replacement for the EA81 front seats. In fact, the driver's side seat rails DID bolt right onto these seats, and then bolted right back into the factory seat mount holes with no problem! And the passenger seat rails just needed to have the holes slotted slightly on the front holes to mount the rails to the seat.
Now... bonus points: Can anyone tell me what they are from?