OK, I have the first set of badges back from the restorer, I must say, they look a lot better in person that the scanned pictures show.
First the gold Subaru badges
Before
After, sorry, one is upside down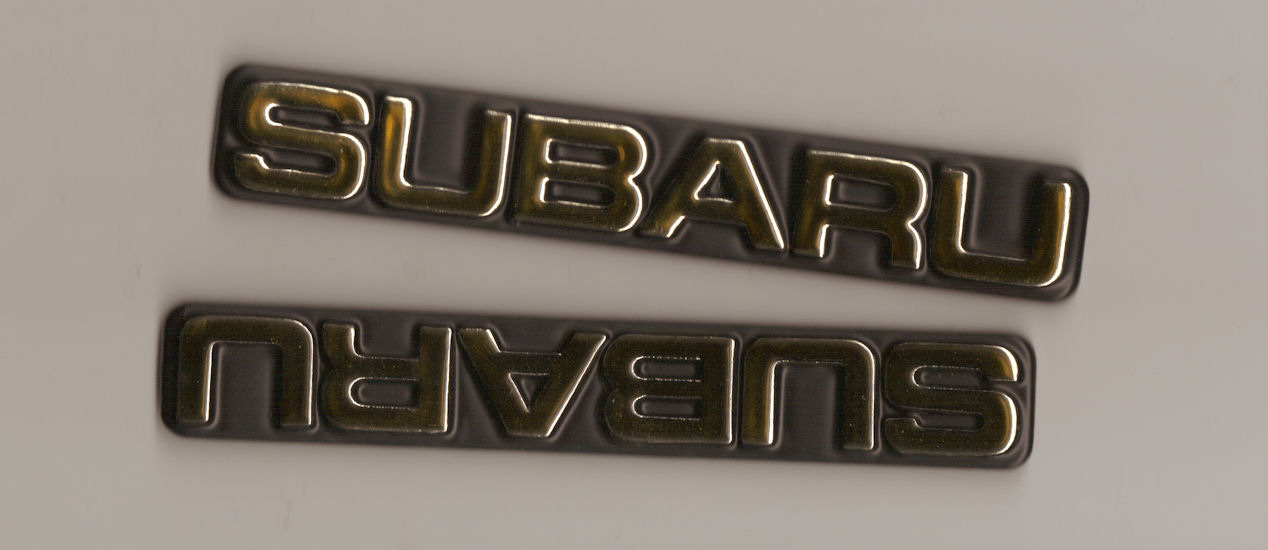 The rear trunck turbo badge
Before

And after

I have two side badges there getting rechromed, I'm still working on how to get the blue image restored. I don't want a decal, I want it to look original.
Edited by Dr. RX, 11 December 2009 - 10:16 PM.