Just bought this BRAT for $600. Pretty good condition for what it is, very minimal rust. Only 62,000 miles. It needs a fuel pump, some new shifter bushings, and some TLC but other than that it's a great car.
Spent around 6 hours scrubbing the car down and getting it nice and clean. It had been sitting for around 3 years, and there began to grow algae or something around the body. Here are some before and after pics:
Before: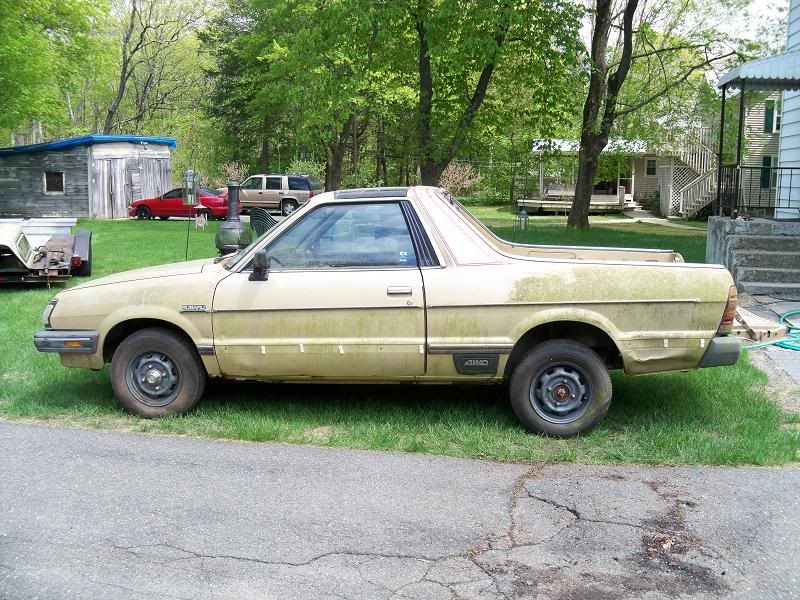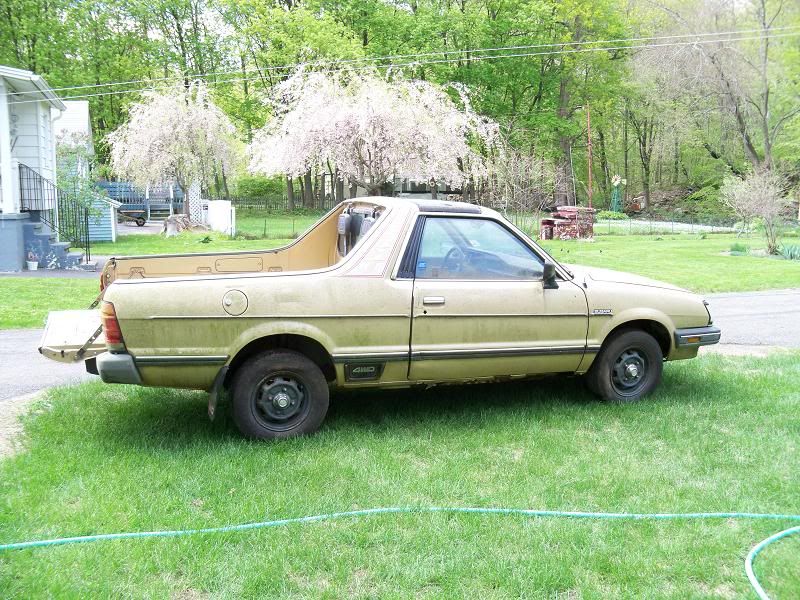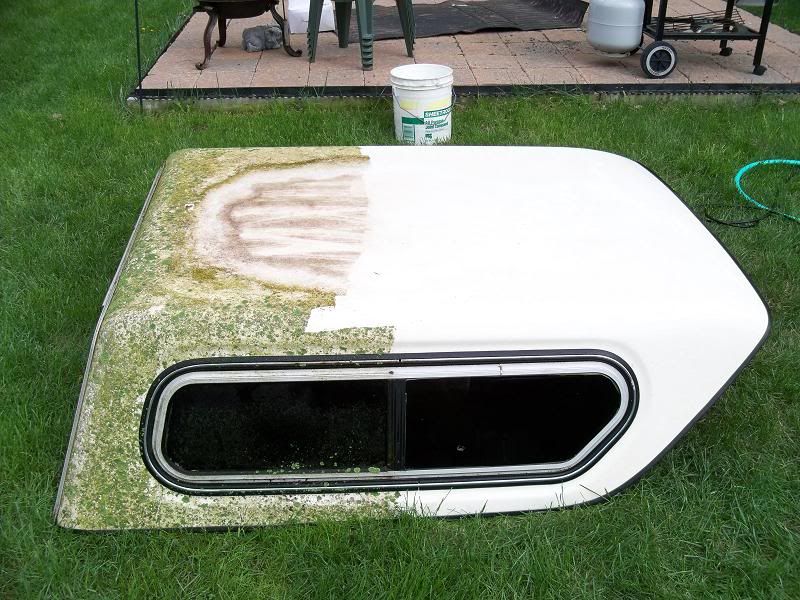 After: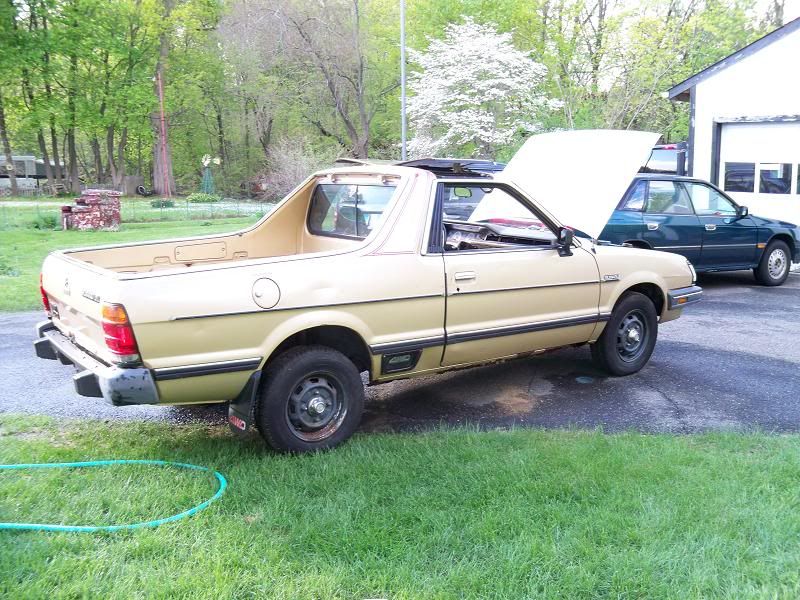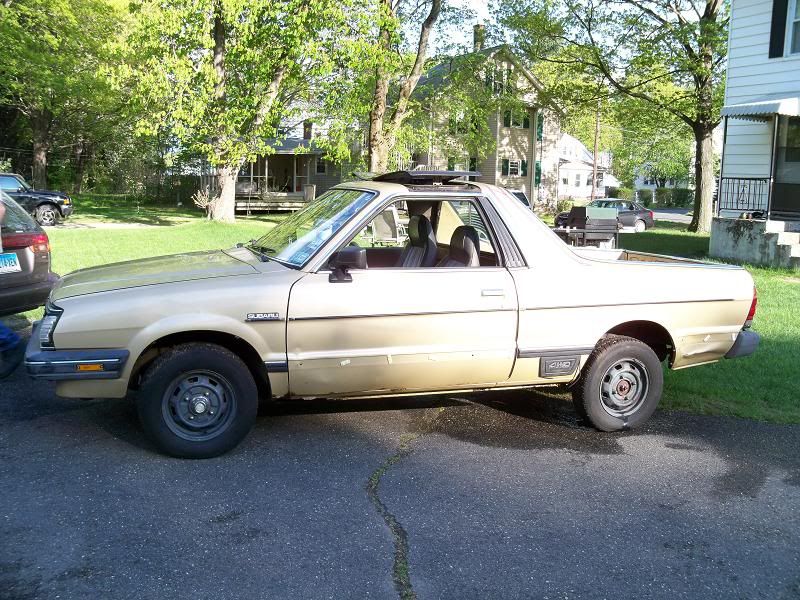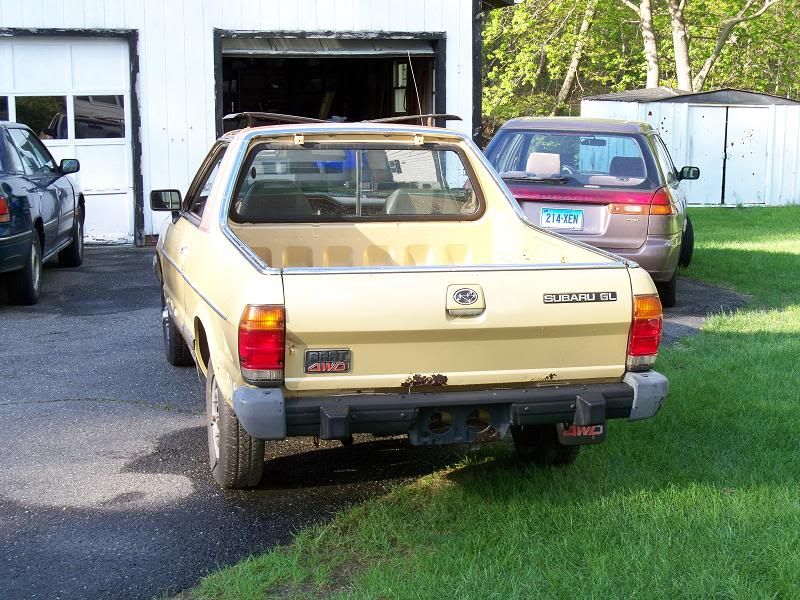 The previous owner began to switch the tan interior over to blue, but I've decided to keep it tan so I am refitting everything with the tan bits that came with the car.
Quick video of the car running temporarily on some gas I poured into the carb:
YouTube - 1984 Subaru BRAT Startup
I cannot wait to get this thing running well and track down the original owner to transfer over the title.