I've been trolling this site for about a year after after I first decided I needed a lifted subaru. As a college student, I only had a part-time job, part of the time I was in school, so modding was usually slow.
After seeing a bunch of wrxs with 1" lifts and grabbers on dirtyimpreza I realized that imps were pretty capable if you can squeeze some tires on there. So I began doing research on forester lifts and started collecting parts in January. I didn't want a subtle lift, I wanted to be able to take it on trails and 7" of ground clearance won't do it.
I bought 04 FXT struts, 1" paranoid fabrications butt spacers all around, and the Outback body lift components and netted 4"ish inches on stock tires. I just put on some 215/65/15 General Grabbers so it's about 5" over stock.
onto some pics
first it looked like this (June 2009)
then it looked like this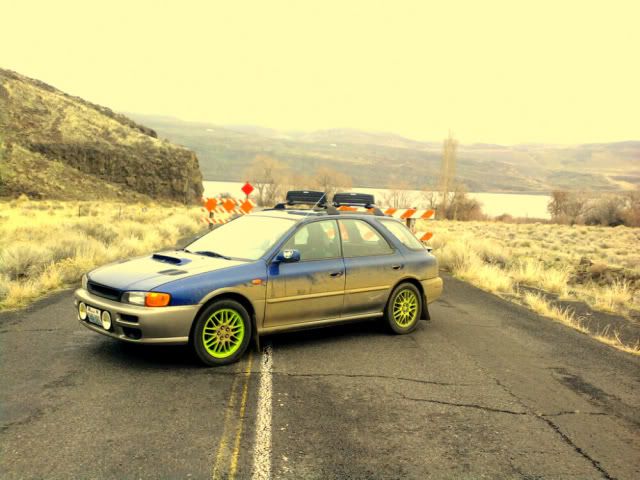 then after the lift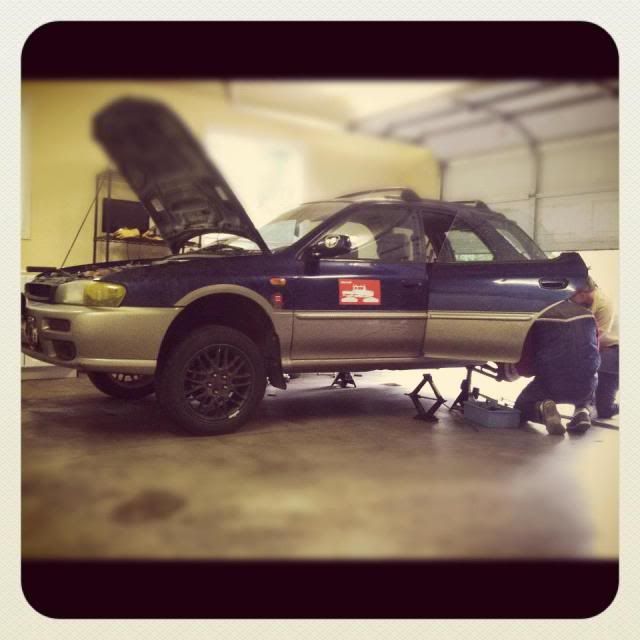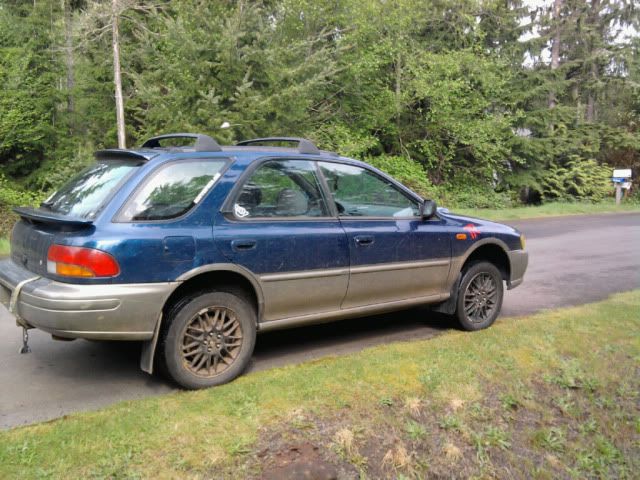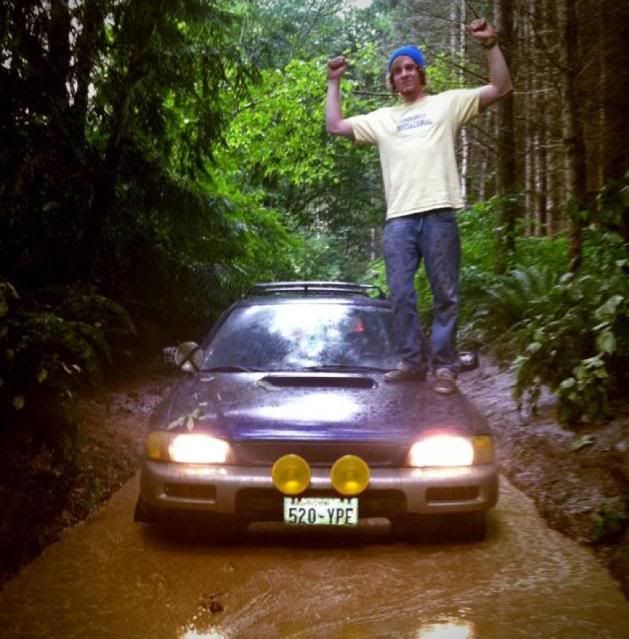 got kinda stuck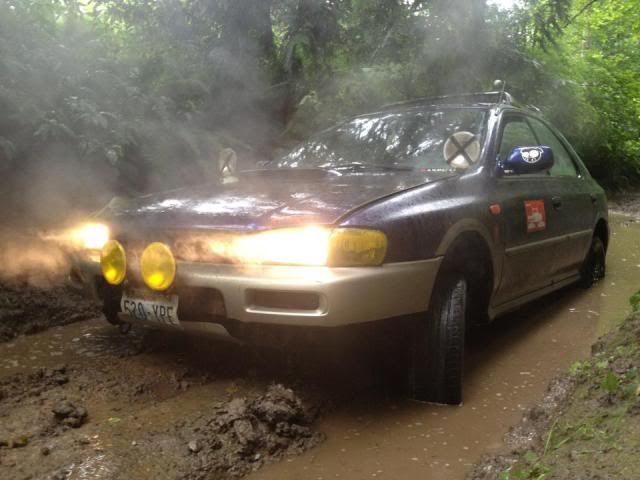 So I bought new tires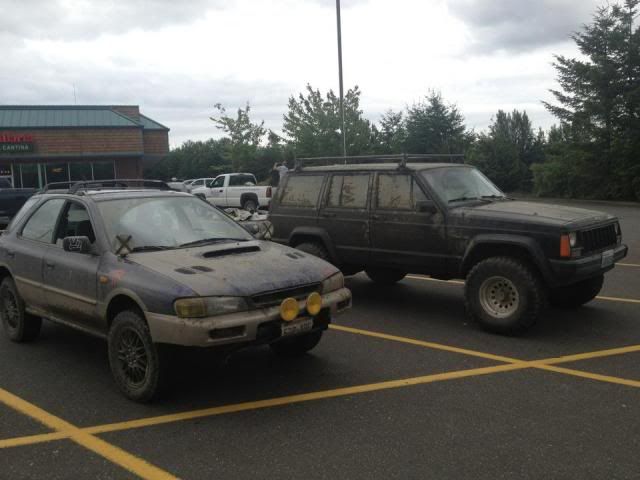 The last picture is what my car looks like today. My buddy just bought that jeep today and I kept up with him pretty good on the trails.