Alright, I believe I have everything I need. Couple parts will need some modifying, but it's all there (Except sealant and oil...).
'88 Gl Wagon
transmission
. This will be the donor
transmission
for the 1.592:1 Low Range, and 23 spline axle stubs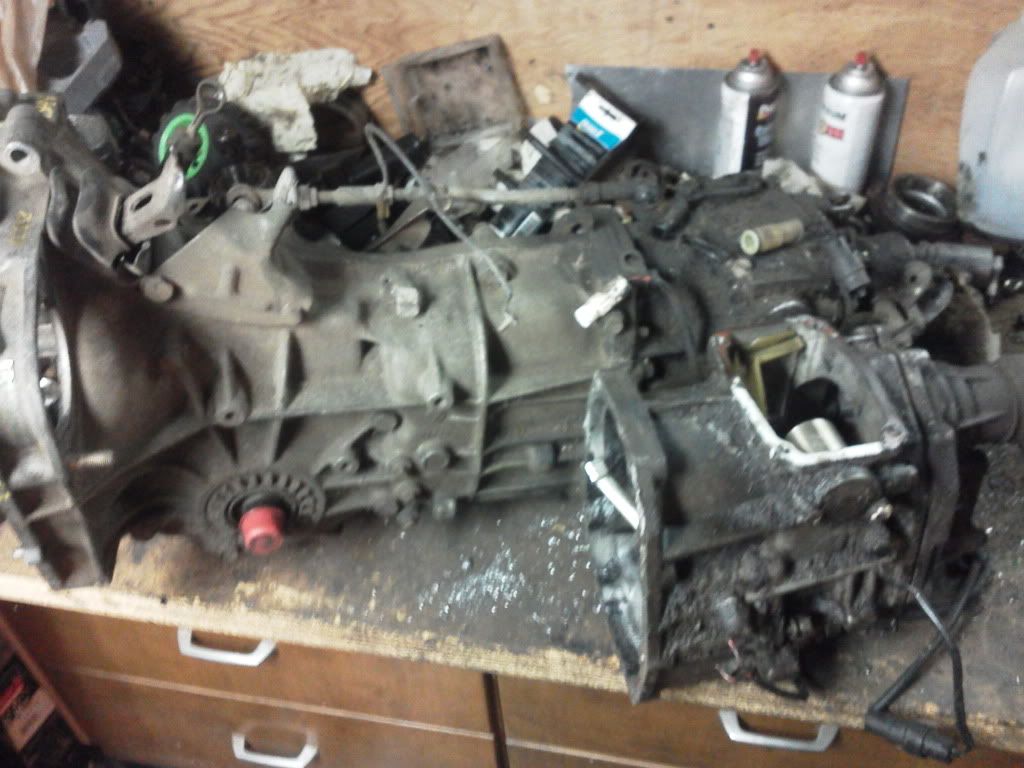 Also pictured is the center diff housing (the diff and transfer gears are on the shelf) from a '93 Impreza.
An RX FT4WD D/R (Unsure of the exact year of this one, but '87-'89), this will donate most of it's internals, 1-5 gears, input and output shafts: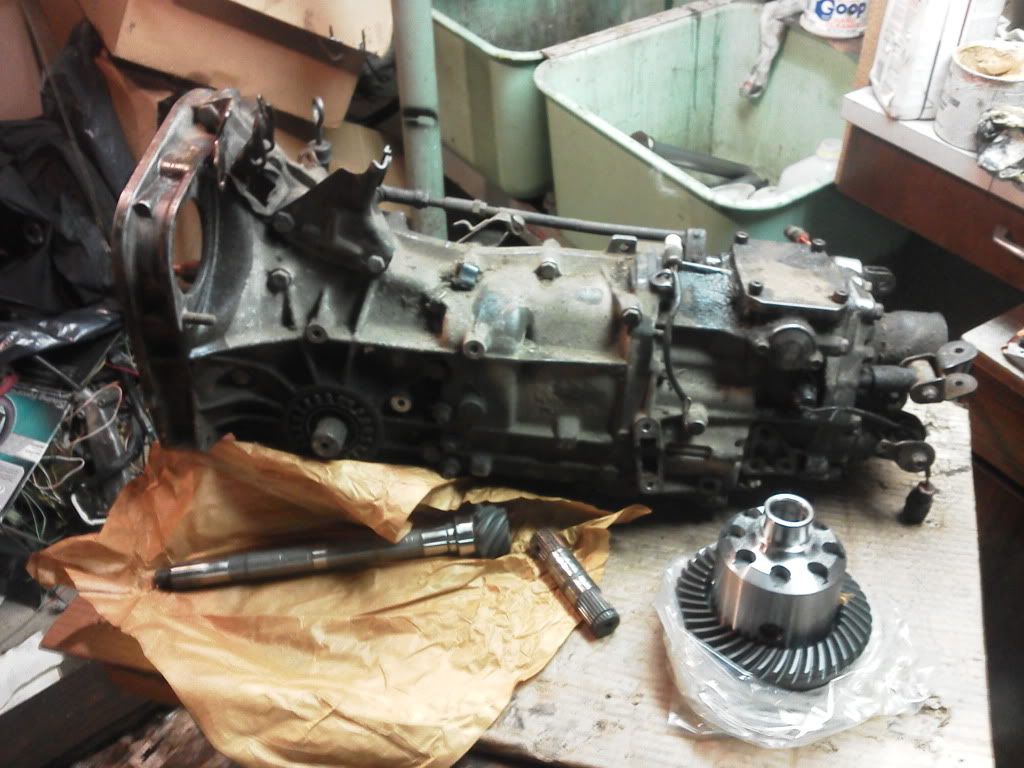 Also pictured is a brand-new, OEM 4.444 front ring and pinion gearset (Originally looked up for a JDM 5MT, found that part number superseded for a USDM Forester XT).
And a Carbonetic clutch-type front LSD, listed for a 2002-2007 WRX.
Due to a broken off speedometer cable in my RX case, I will probably use the GL PT4WD case. This also means I won't have to swap the low-range idler gear from one case to another.
I have started tearing down the GL trans. Things I've noticed:
It was not difficult to separate the Low Range gearset from the input shaft. Swapping it onto the RX input shaft should be a breeze (knock on wood....)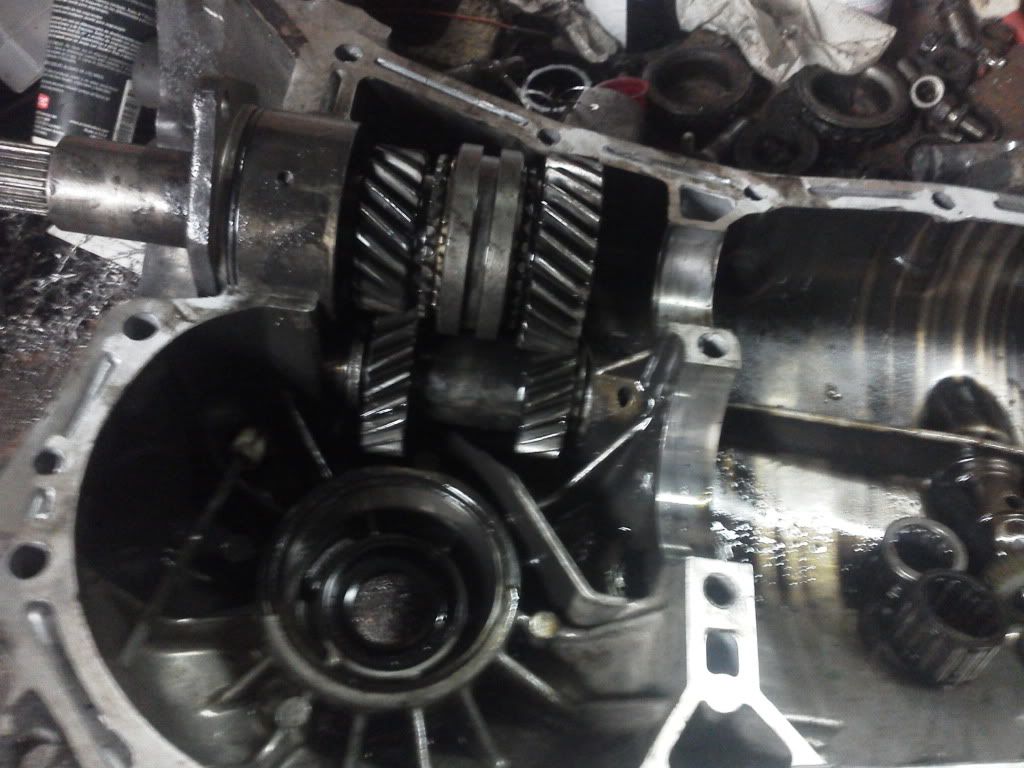 The 3.9 ring gear (which does clear the 1.59 low range set) is the same outer diameter as the 4.444 gear. BUT, the 4.444 unit is thicker (due to a smaller pinion gear). I have heard that this ring gear will have to be modified to clear the low range gears, but an initial test-fit looks like it might work as-is. But time will tell.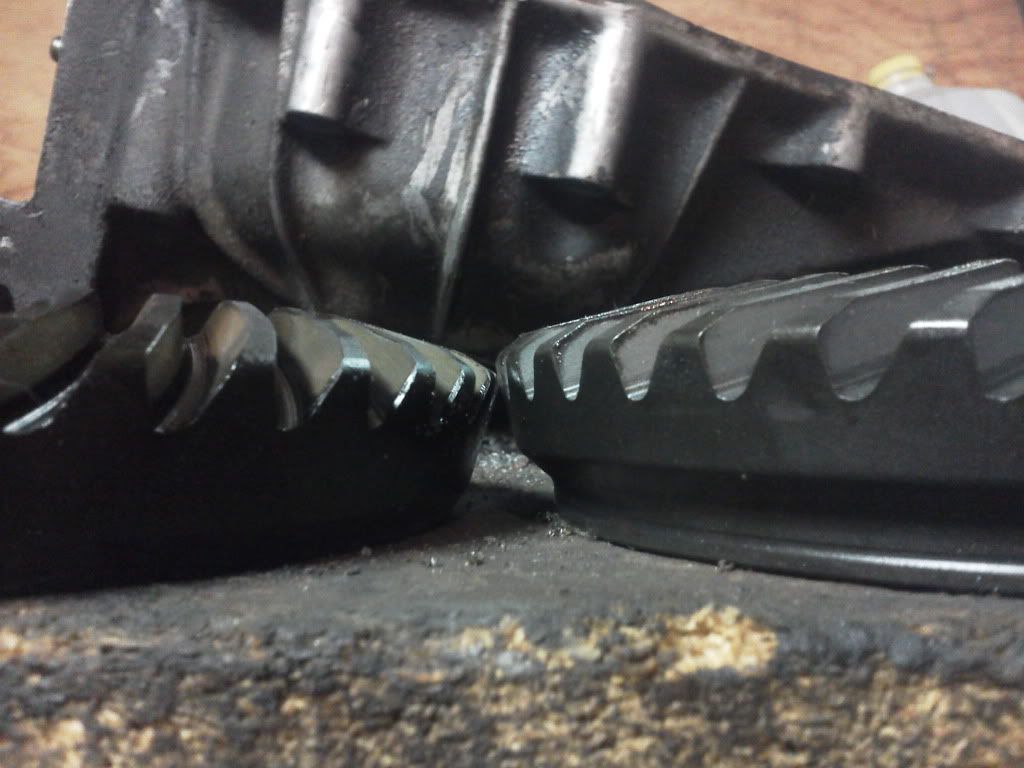 More to come as I make progress....
Edited by Numbchux, 05 July 2012 - 09:10 PM.