Alright, since noone's really making lifts for the EJ's (body lifts that is) i figured, since my OBS is out of commission for a while, it's going to get big, and i'll just make my own lift for it.
So, i figured once i have it designed, i'll just post the 3-views, specs, and whatever people need to get it built if they so please.
So the parts that i'll give a shot at designing:
-Strut tower blocks, possibly with some camber correction

-Engine & Tranny Blocks
-Diff Lower-er
and... what else? does the exhaust need to be messed with much?
Now.. i know it'll take some time, but i'd like some input about this stuff... here's something i started to just mess with, no measurements, or to scale, just a general idea of the strut block.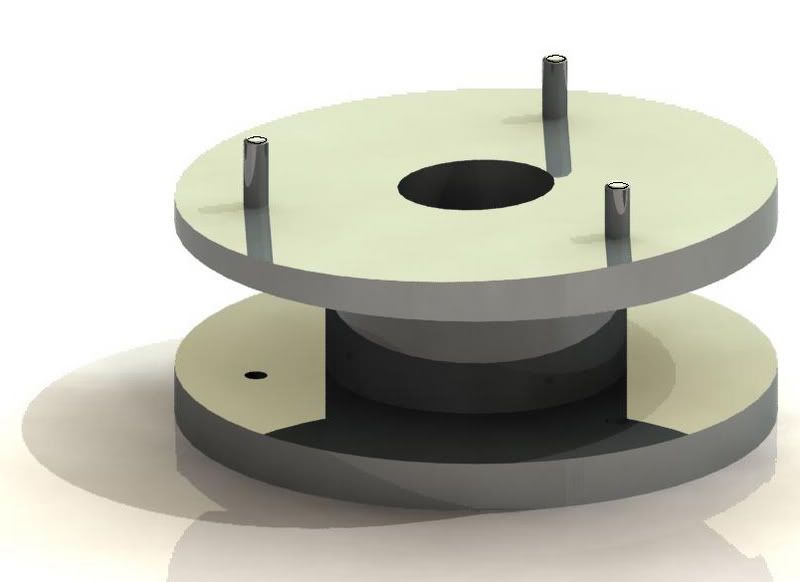 i'm thinking aluminum... for weight & easy of machining...
aye ideas?
It'll most likely be a year or so because i can finally get time to rip apart the car, and install it... but why not start designing now?