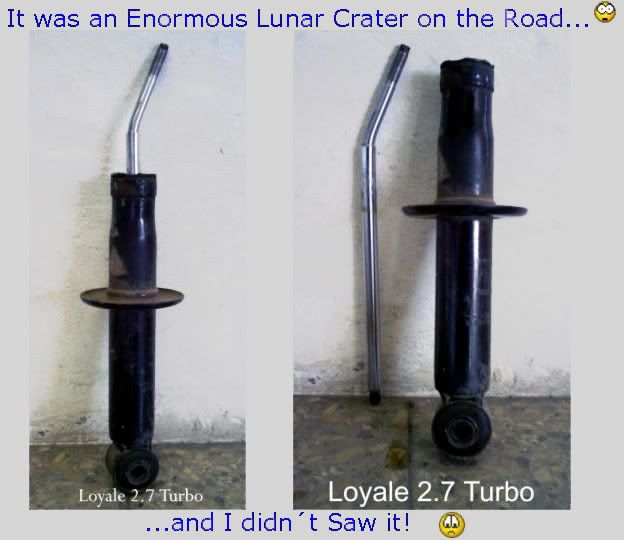 it Happened while I Was on a Li´l Vacation Trip, My Subie was at around 85 KPH, and I Was travelin´ with other two People, and a certain amount of Luggage...

I did a Fast Steerin´ move to avoid the Impact -it was my First time on that road- and just the Driver´s Side, Rear Wheel did fell on that Huge Lunar Crater...

The Rim did also "Opened" like a Smashed Bannana... forget about the Tyre...

But Affortunately nobody got Hurt, but the Shock´s Bar went out enough to not leave me finnish the Trip...

...as the Wheel was impactin´ the Car... I Didn´t know that Steel can be twisted like that Without breakin´



Well... Now I´ve fixed it.