Figure its about time I start working on my 87 GL wagon recently purchased off of this site from another member. Got her shipped down to CA from WA.
To do list:
-lift around 4''
-go through motor/make reliable
-bumpers
-roof rack
-EJ 25 swap (after dealing with CA smog crap)
-show the Jeeps how its done!!
Heres what I'm dealing with
$15 dollars later I scored 4 Toyota 6-lug wheels with 28" BFG's
and of course had to put them on with no lift. Cut the front fenders a little and moved the front end forward 1.5". When I get to the lift I will fix camber, not sure whats up with it right now as its all stock.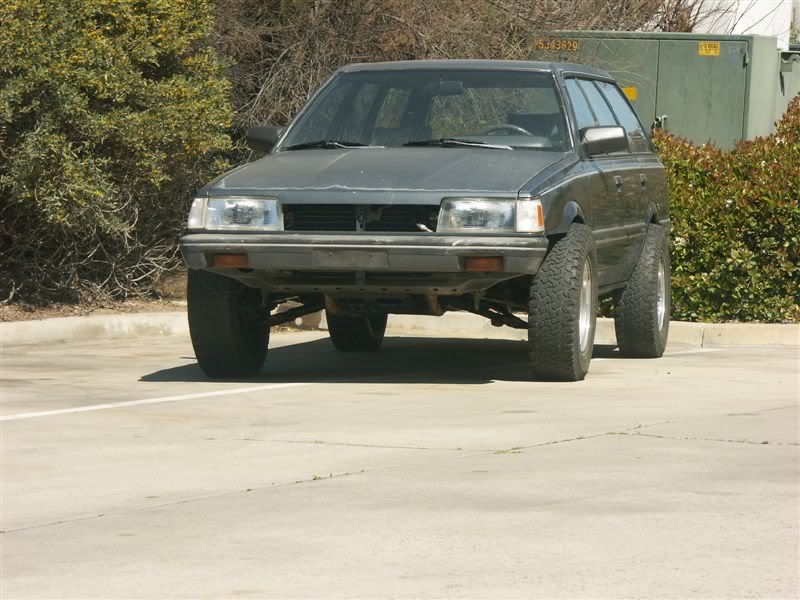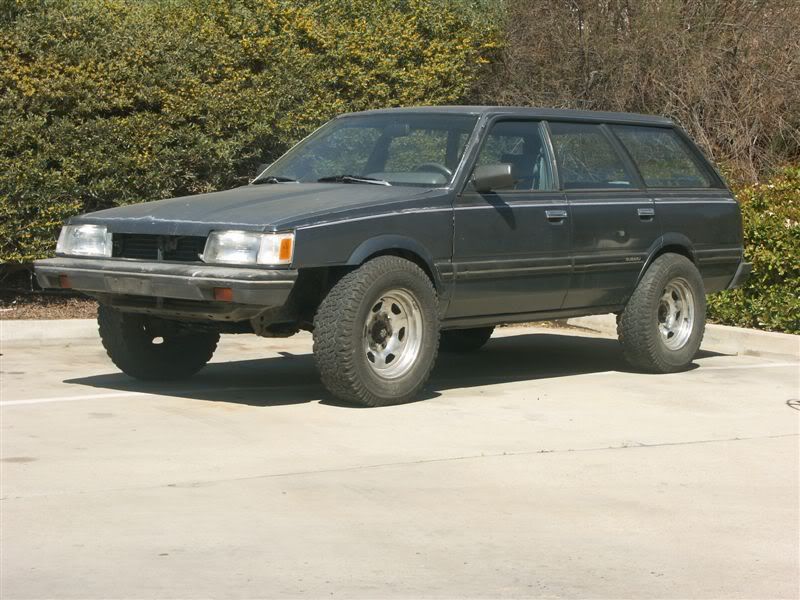 More to come!