Some front lift blocks
Some rear droppage for block install,this one was interesting.I lowered the crossmember with 2", and just used the Outback 1" block for the front of the diff.Keeping it up a skosch in the front..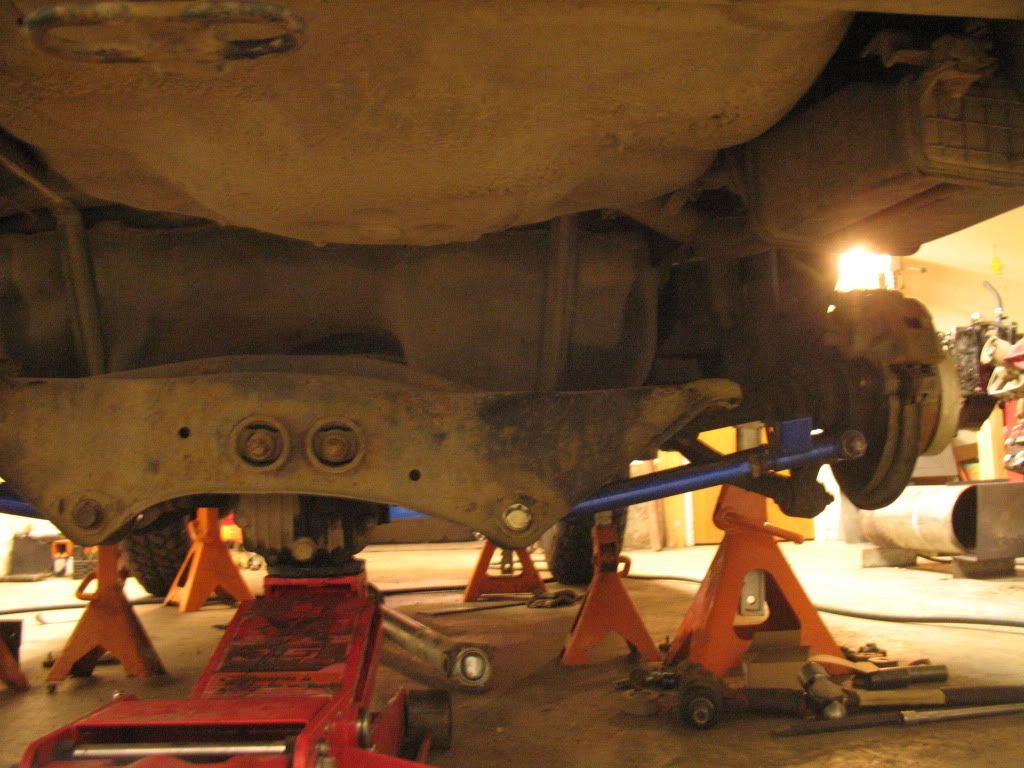 I ran into a hitch with the rear strut tops.The Forester tops are rubberized , and do not allow you to pound out the studs to add longer studs for block install. I may try to find or fab some internal nuts out of small tubing.
Or I may just go get some strut tops fromt the dealer.It would be easier, and I could get group N's:-p..
We will see.
All of the rear lift is in, except the strut tops.So tomorrow will be transfering wiring on the transmissions, and getting that thing in the car for the new transmission mount to be fabbed.
The thing about only putting 2 inches of lift in this car is that the trans wil still be "in the tunnel",the mount actually goes up from the body to mount the trans.
So, if you make the mount flat across, it is still tucked up a bit, but dropped the 2 inches I need it to be.
IE: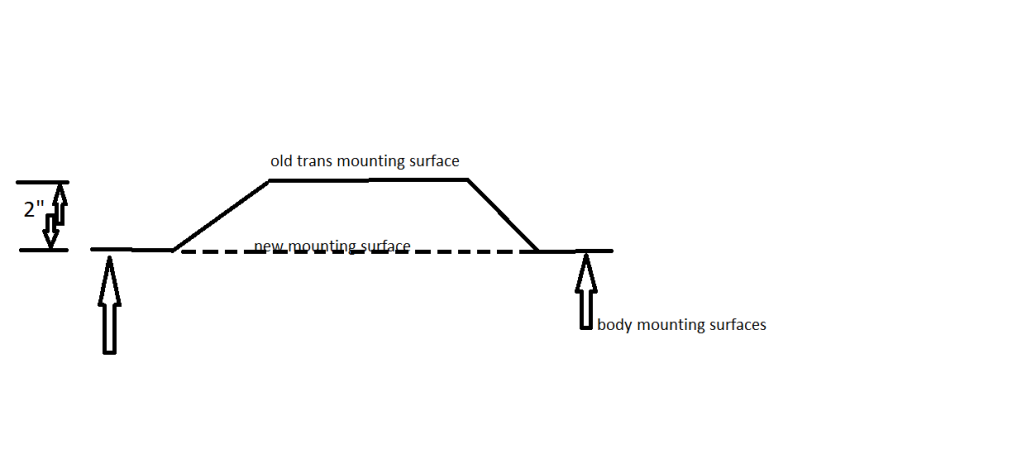 I am super close.The New, New engine is basically put together now.So that will start going in as soon as the trans is mounted.
Woot!
cheers