This trip takes place on a dead end road, with very little traffic/residents and at about 10 mph, no harm was done to anything except the car during the trip. I would never do anything like this in traffic, or around a populated area.
Well I can assure you, this will make you feel much better. I picked this car up about a mile from my house for a good drivetrain. I'm hoping to trade the 2.2 for my next project... Anyway when I showed up the car had a stump holding the rear strut away from the roof, I knew it could only get better from there.... So I purchase the car for a very small sum and start it up runs great, I decide to make the trip home. I pull out of the dudes driveway and the tire the stump is holding up is locked, in turn this causes the stump to fall out, all is good as this lets the tire turn freely :-p The ride goes well for about 1/4 a mile. At this point the smoke has filled the cabin to the point I can no longer see, due to the tire rubbing on the body (in fact I can still smell the rubber on myself over an hour later) I pull over for a second to let it air out. I make the rest of the smelly smoky trip fine until the tire explodes about five feet from my driveway, luckily the tow hook was still solid and attached to the car keeping it off the ground and providing me with support to make it the rest of the way to the cars final resting place, in front of the garage.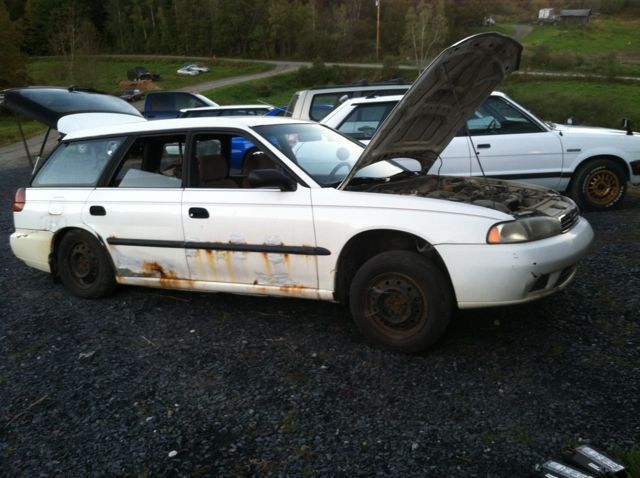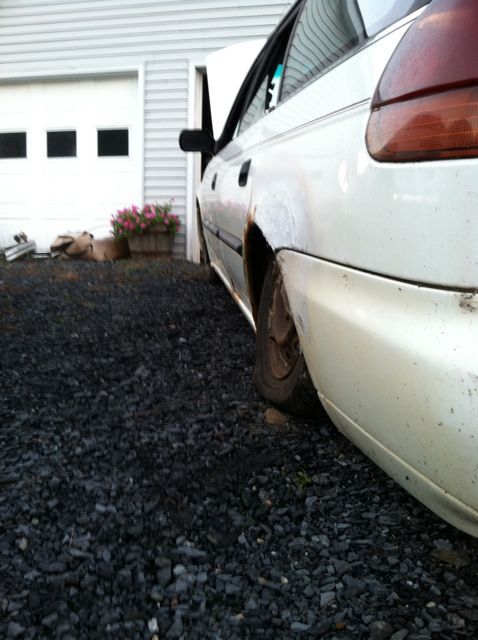 These are the good ones...