These are the strut tops out of the Impreza. Driver's side on the top, passenger side on the bottom.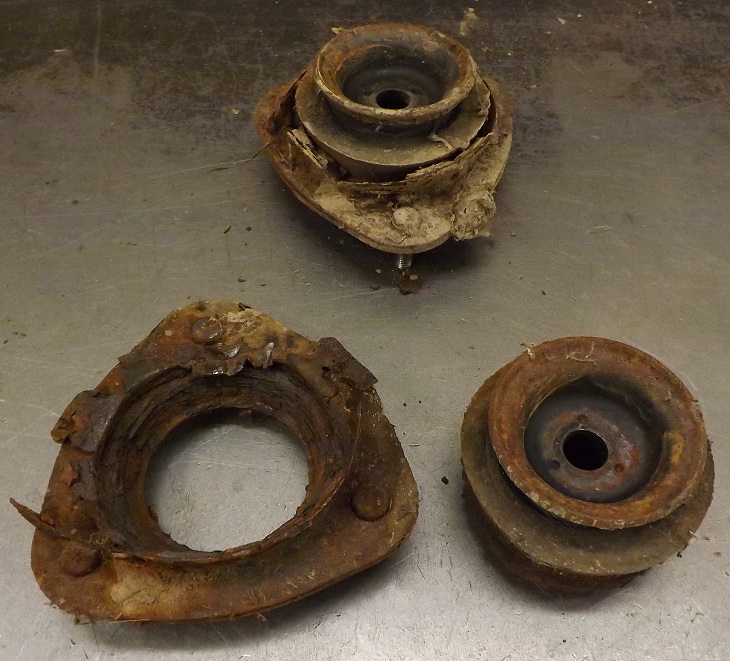 New one on the left. You can see the one from the driver's side on the right was cracked about 3/4 of the way around.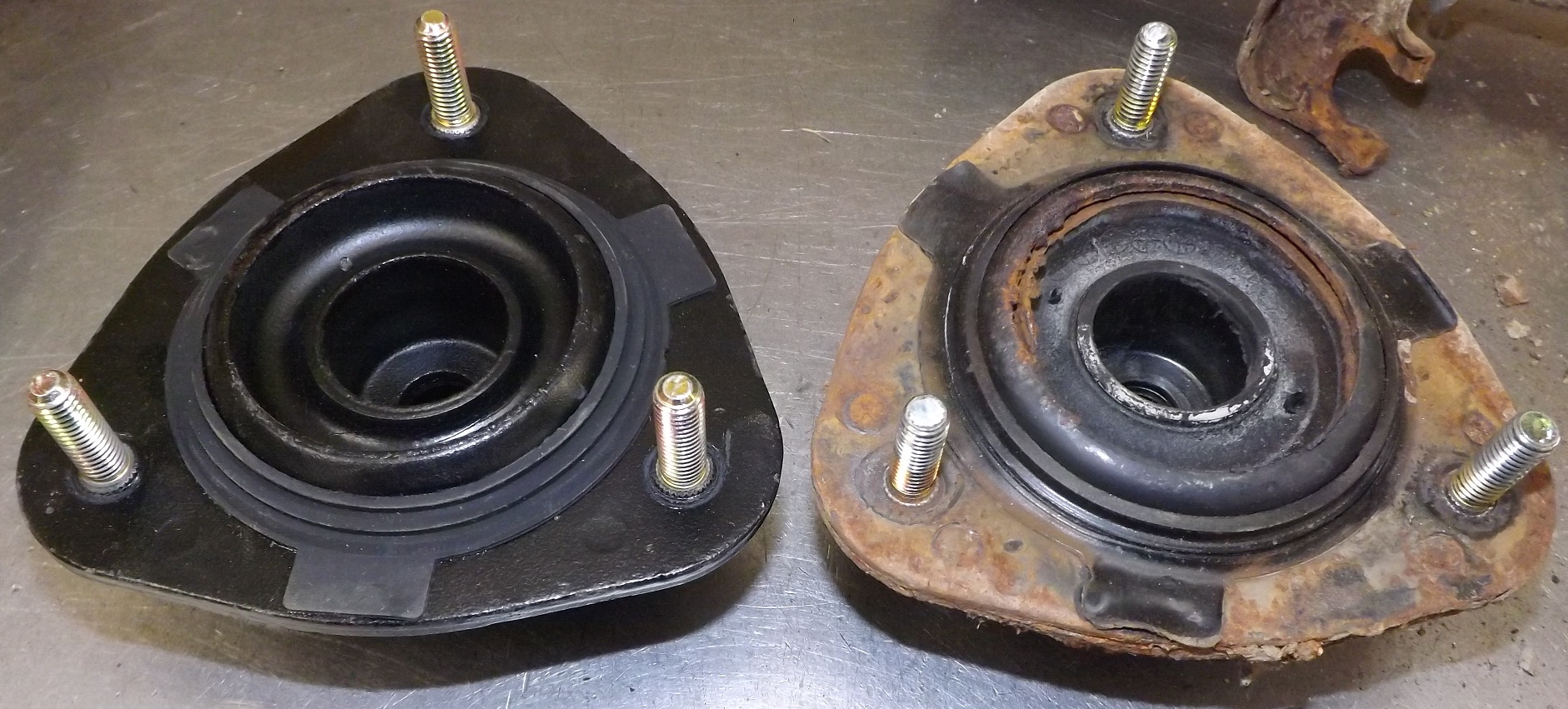 My friend recently had to replace the RR CV boot on his Forester. I think the long travel finds any questionable boots and tears them apart. Despite having anti seized the long bolt in his rear suspension knuckle and loosening it and turning it occasionally, it still rusted solid into the rear bushing. Also the eccentric bolt for the lateral toe link was rusted solid. There was a lot of sawzall action to get the rear suspension apart. He got some group N bushings and pressed them into the links. He got some 14mm stainless rod and I threaded the ends on the lathe to replace the long bolt. We're hoping that won't rust in place. At least if it just rusts into the knuckle it will be pretty easy to slide the links off the ends. It will take a few years to find out.