I just got this sweet little thing for 600 bucks, and can't wait to get it looking nicer. Here's what it looked like the day I brought it home.
I have the four matching white rims, but the front wheel bearing was so bad the rim would catch on the brake caliper and the car wouldn't move. PO said the tranny was bad because only the rear wheels were engaging, but when I took the front wheel off to fix the bearing, I noticed there weren't any splines on the hub. Hopefully getting a hub from a member here and then it'll have dual range and fwd back!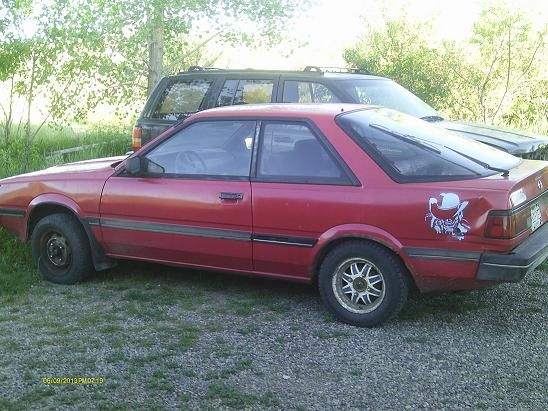 A few decent dents here or there, but it's pretty rust free, has a "decent" interior--which i'm currently cleaning so it's picture worthy--and runs very well. Can't wait to get the wheel back on next week, give her a full tuneup, and take her on a 2,000 mile road trip at the end of the month.
I'm also working on removing all of the stickers...i hate stickers on cars

Does anyone know what this model is actually called? Was it sold much in the US? I definitely don't recall seeing any of these on the road ever.