Well heres the build thread for my slightly

modified WRX wagon. I bought this car with every intention to use it off road and often.
For the first year I owned the car it was mostly stock with the exception of some 15'' rally wheels and tires. Then after a not so fun day in the desert I managed to smash the front end into the ground and bend all four struts. Oh and shortly after that I blew the motor

Aftermath: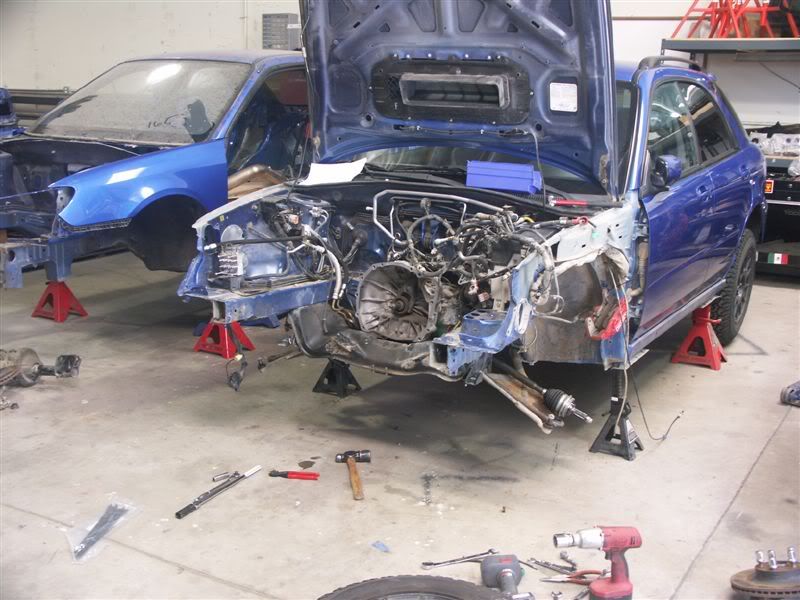 So while she was down getting a new heart I decided to bring it into my shop and start cutting away. And did some other mods.
Lowrance Globalmap 540C GPS
Some goodies for the inside of the motor
Some control arms I built