For those who don't know, I recently purchased/traded for the 1983 Ski Team Wagon that Tom (TheLoyale) has been working on over the past year.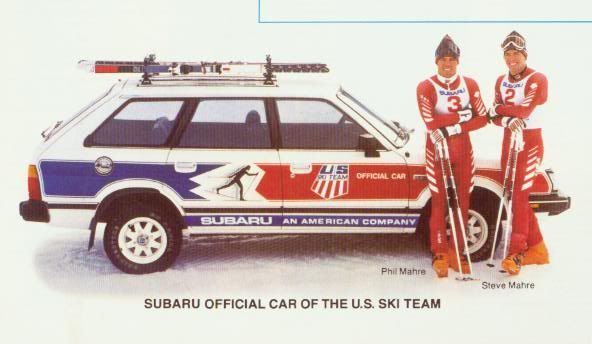 Sitting in my driveway looking almost as cool as the 1980s.
So I've been researching these cars and coming up mostly dry. I know it was a joint venture between Subaru and the Ski teams from the late 70s until early 90s originally to gain some attention and market the new 4wd of the Subarus.
But how many did they make? How many are still out there? Where are they and who owns them?
It looks like the restoration will continue and I'm also looking for a source to replicate the decals on the car to restore it to near originality. I'll be making full size traces of every decal before doing the rust work and paint to the car.
Any info is appreciated as all I can find so far are some old advertisements and a smattering of info on a few others out there. I'm wanting to complete and preserve this vehicle as best i can. And I'm genuinely curious as to the history.