So Sad to Ask, but Someday, Somehow it should gonna Happen:
When Our Older Generation of Subies, Will Fall into the Historic Generation?
---
By the Evidence, I see that a New Generation is Classified -Well, Some Sort of- by the Engine's Technology & Family, Also by Body Design.
That's Why the Loyale (EA) is Older Generation, even if they was still Available New untill 1994, and Legacies (EJ) are New Generation, even if they Started to Sell them as Early as 1989.
So, Seeing http://www.boxerdiesel.com/ Website, about the New Subaru's Engine Technology, and Seeing the New Body Stile with Doors that have Frames ...

... I Believe that the Day when our EA Engined Subies from the Eighties and Nineties, will become part of the Historic Gen Too, is Near ... With all these UnSubaru Changes, and the Development of the New Toyota AE86 (Trueno) by Subaru, and Posibly the new Camry...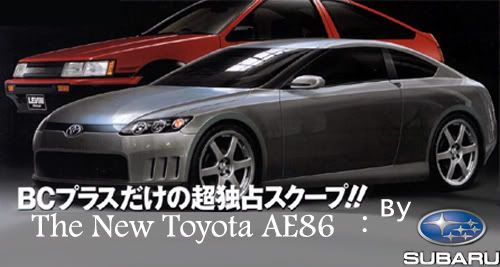 What do you Think About that?
Edited by Loyale 2.7 Turbo, 08 June 2015 - 10:40 AM.